To our knowledge, we're the only South Florida video production company that offers a written guarantee!
Here it is* 
1. Everything will be to your satisfaction or we'll do everything in our power to make it right, even at our own expense!
2. We will not go over budget.
3. There will be no hidden costs or surprises. Anything requiring additional expenses will be approved by you.
4. We will provide excellent communication about your project throughout the process.
 *We do have a few conditions designed to make things fair for everyone. See them below. Also, the guarantee pertains to our video production services. For SEO and digital marketing services see the FAQs page.
NEXT STEPS: 
Give us a call! We're happy to talk with you about your marketing video production project. We can give you ideas, a free quote, and a better idea of the video production services we offer.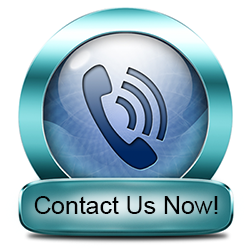 Or Use the Contact Form on the top right of this page.
*Conditions that apply to the guarantee:
We want you happy! If you want something that's beyond the scope of your agreement, we can do that! However there may be additional fees.
Anything you've agreed to deliver will need to be delivered in a timely and complete manner. That includes approvals and change requests.
If you have a deadline, you'll need to let us know before we create an agreement so we can determine if the deadline is feasible.
Once we commit to a deadline, we will do all in our power to make it. We'll need you to do your part too. During the process, we'll let you know what turnaround times we need from you in order to make your deadline. This will be for things such as your approval, change requests or items you've agreed to provide. If you're unable to make the turnaround time, that's no problem. We'll still do our best to meet your deadline, but we can't guarantee it.
Once you've approved of a phase of the project, that portion of the guarantee will be considered fulfilled. If you want anything replaced or redone that they've already approved of, there may be additional fees.
When you're on a shoot, you'll have the opportunity to see what we're doing and to request changes. Once the shoot is over, the shoot will be considered approved of. If later we discover that we've erroneously missed a shot that was on a pre-approved shot list, and if the shot we missed was important for the effectiveness of the video, we will provide a crew for a re-shoot. If you choose not to be present at the shoot, then the shoot and all footage will be considered approved.
We must be notified of any problems or dissatisfaction by the time you've seen the completed version and before you've signed off on the project and received your final version.
We're not responsible to recreate an event.
Anything that's not within our control won't be cause for the guarantee to be in play. For example this includes the performance quality by actors or on-camera talent approved by or provided by the client, weather, area noise, third party vendors, etc.
We are not able to guarantee results such as sales or website ranking improvements.