BMI South Florida Video Productions
Can Create Various Videos for the Web
Videos are an excellent way to draw online customers to your website and your product. Quick informative videos go a long way in attracting customers and encouraging them to make a purchase. If a customer spends a few seconds watching your video they are more likely to be interested in your product. The best South Florida video production companies know that video marketing plays a very powerful rule in online sales.
Having a hard time believing that online videos are that powerful? Consider this statistic: According to E-consultancy, nearly 80 percent of people watched at least one video online (not movie) weekly and 55 percent said they watched videos online daily. In addition, according to b2bmarketing, video marketing is six times more effective than print or online written content.
Are you interested in making your marketing six times more effective? Ball Media Innovations, South Florida video productions can help you give more power to your online presence. If you want to implement video marketing into your website, email or social media campaigns, here are a few types of videos you will want to consider.
The commercial
This type of video is the traditional 15 to 30 second blurb about your company or product. The most effective of these types of videos are less than a minute, most averaging 30 seconds or less. This type of video marketing often shows up as advertisements on websites or social pages. You should choose a South Florida video productions company such as Ball Media Innovations, that's comfortable working with these types of videos. Ball Media has an excellent reputation for providing high-quality, online commercials.
The message
Ideal for your website or social media profile, these types of videos are a way for you to communicate directly to your audience. An excellent time to use these videos is to extend a holiday greeting or to let your customers know about a change that may affect them.  Customers appreciate the transparency of the messages and even if they do not directly result in sales, they do create an environment of openness and trust between the customer and your business. Your South Florida video production company will be able to answer any questions about what type of welcome message you should initiate on your website.
Instruction
Instructional videos are becoming much more popular. With the popularity of YouTube, Vimeo and other similar sites, web users are spending more time looking for information on how to do things crafts, finances etc.). Posting a video showing systematic instructions is a great way to create a video that is likely to be shared across a large audience.
Instructional videos do not necessarily have to be how-two. Financial expert Dave Ramsey, posts video clips of episodes from his radio show. This show clips typically highlight a specific topic and always draw hundreds of comments. Customers like watching helpful videos and information. These types of videos are largely successful for most businesses. We are among the best south florida video production companies qualified to handle this type of production.
Invitation
When a customer stops by your webpage, what is the first thing you want them to see? A fun twist on the typical "about us" page is an about us video clip. Consider hosting a welcoming video clip that introduces your customers to your website and what you have to offer. Much like a message, this invitation to stay a while can be welcoming and informative.
One of the benefits of hiring  a south Florida video production company such as Ball Media Innovations, is that you can view samples of our work and look at our client base. We want your videos to be successful. If you want to take your online videos to the next level, check out our website for more information. 
For Your South Florida Video Productions Call: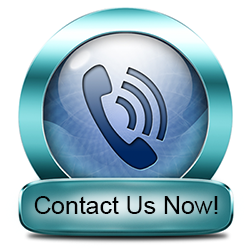 Or Use the Contact Form on the top right of this page.