By Greg Ball, President of Ball Media Innovations
The explosion of corporate video usage continues, and shows absolutely no signs of slowing down. Many organizations, companies and small businesses are using video to market their products and services. Videos are used on everything from trade show booths to YouTube channels to websites. With the popularity of the use of website videos, there's something very important you'll want to consider:
If you don't have a video on your business website, you're putting your business or organization at a huge disadvantage.
I'm going to use some stats from wyzowl.com's annual video survey. First, consider that more than 86% of companies are now using video as a marketing tool. It's no wonder that everyone is jumping on the video marketing bandwagon. It's an excellent tactic, and it's growing. Let's take a closer look at some of the top 10 reasons you should include video marketing and website videos in your strategy as well.
Reason #1: Website Videos can Increase your Google ranking
Studies show that having a video on your website increases the time visitors spend on your site. Having a longer visit increases the bond with viewers, and it also tells Google that it's a site with valuable content. Here's a statistic you should think about: If you have a YouTube video embedded on your website, you are 53% more likely to end up on Page 1 of Google search results. It's no surprise, because since Google purchased YouTube there's been a huge increase on how videos affect search engine results.
Reason #2: Boosting Conversions and Sales
How effective is video when it comes to conversions? How about this statistic: Having a video on a landing page increased conversions by 80%. Video affects sales, too. In fact, 74% of those who watched an explainer video about a product ultimately purchased that product. Time to start scripting your next video!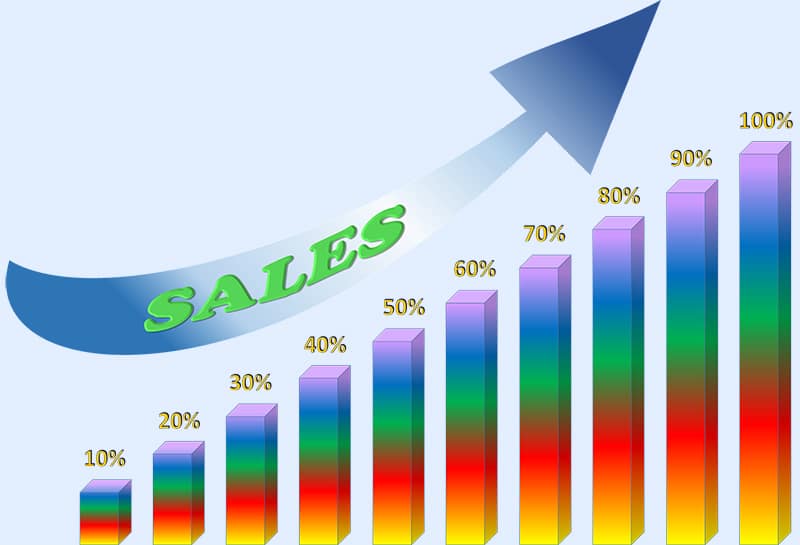 Reason #3: Mobile Users Love Video
Video is a major part of the mobile device appeal. In fact, 90% of mobile users watch videos on their mobile devices. And it continues to grow: according to YouTube, video usage on mobile devices grows by 100% each and every year. When you're on a mobile device, it's hard to read text, but it's easy to watch a video.
Reason #4: Building Trust
Video helps to build trust with viewers. The longer time they spend on a website, the more trust is built. Trust also feeds into sales activity, without being a blatant sell. What you want is to build a long-term relationship with your viewers, and video helps do that. If you offer your viewers informative content that is interesting to watch, they will continue to come back for more. Even promotional videos can help to build trust with your viewers. The more effective marketing videos tend to present products and services in a conversational tone, rather than preaching. Consumers like that approach, and 57% of viewers state that videos gave them the confidence that they needed to make an online purchase.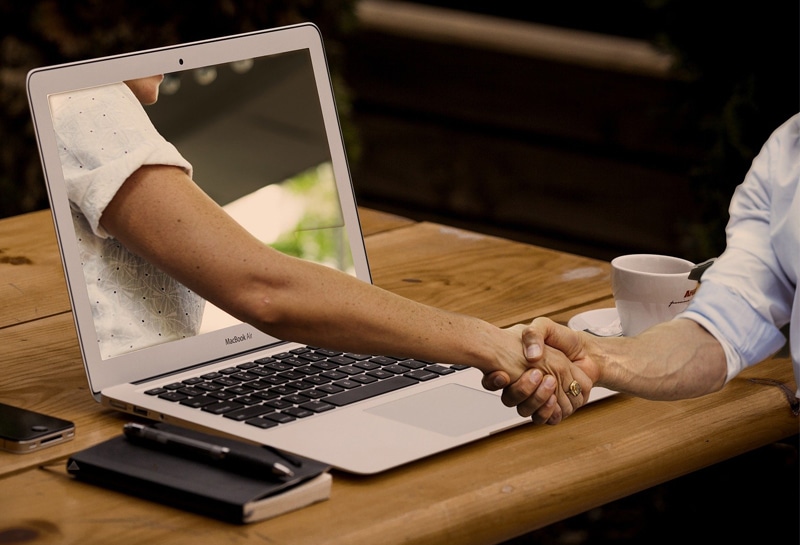 Reason #5: Video is Easier to Understand than Text
Video is a remarkable tool, because it uses sights and sound to explain just about anything you can think of. And the statistics back that up: 98% of people say they've actually watched an explainer video to learn more about a particular product or service, which is also why 43% of businesses who use video marketing say they have an explainer video on their homepage.
Reason #6: Video tells a Story
One of the best reasons to use video on your website is to tell a story about your company, product or service. Marketing and selling are both about storytelling, and nothing beats video when it comes to telling your story. Buyers want to make an informed decision when they purchase something, and videos are one of the best ways to demonstrate the top benefits of your product or service. Think about how a customer benefited from using your product or service, and then tell a story about it. It's captivating to viewers, and they'll come back for more.
Reason #7: Videos Enhance the Website Experience
You may have created a beautiful website, one that's easy to navigate and one that contains well-written content and stunning photos and graphics. If you did, I'm sure it wasn't inexpensive to produce. But truth be told, visitors to your website aren't going to spend a lot of time weeding through page-after-page of content. They want to be entertained, and nothing does that better than video. Whether you're a non-profit wanting to tell your story, a company that wants to demonstrate a new product in a unique way, or a business that has experience that they want to share, video does the job in an engaging, compelling way.
Reason #8: Videos Boost your Online Presence
The goal of any website is to help build a lasting relationship with your visitors, ultimately turning them into customers. Without a strong presence on the web, potential customers won't even know you exist. Videos help to increase website visitors, along with blogs, social media and other channels. It also helps to showcase your expertise in your specific product or service arena.
Reason #9: Videos are a Great Way to Show Testimonials
You can have a quote from a customer on your website, or multiple quotes from a variety of customers, but nothing beats a video testimonial. Visitors get to hear and see the person, and watching the video lends credibility to what they are saying. A static page with a quote doesn't even come close. Video testimonials are powerful, and resonate with the viewers. Additionally, they're not expensive to produce.
Reason #10: Videos Showcase your Brand's Personality
Every organization and business is unique, and has it's own personality. Videos are the best way to showcase that personality through scripting, filming techniques, music and other production elements that convey that personality to viewers. Videos help to use that personality to create a bond between viewers and the company or organization, something that written text just can't do.
These are some of the key reasons you should use video on your website, and there are many others. You'll want to have an effective video that helps to engage the viewer and holds their attention. We've produced many effective website videos, and I'd be happy to share them with you, along with some of our success stories. I'd also be happy to provide you with a cost estimate, with no obligation of course!
Are you ready to have a video created for your business?
We can help. We're experts at creating business videos. We serve clients nationwide! And locally we serve the Miami, Fort Lauderdale, Palm Beach and Orlando areas.