TV & Web Commercials, Infomercials, Ads, Promo Videos, etc.
Miami – Fort Lauderdale – Palm Beach – Orlando – South Florida



Choose the company that understands Video Marketing!
We don't just point and click!
Prior to starting BMI, Greg Ball, President of BMI and primary Director was employed by major national and international corporations, including Burger King World Headquarters. He worked closely with their marketing and public relations departments to produce successful, strategic marketing and promotional videos seen around the world.
Since 2002 we've supported small businesses to large international corporations, the medical, manufacturing and retail communities, non-profit organizations and more. We've also serve local Florida businesses, advertising companies, marketing companies, Fortune 500 companies and other organizations with our video production services.
Competitive Pricing – Excellence – Great Service – Marketing Know-how – Results!
We're known for helping our clients get great results. At Ball Media Innovations we have extensive experience creating marketing videos.
We work with:
Mid to large Size Businesses & Organizations
Marketing Departments of Mid-Size to Large Corporations
Marketing Companies
Medical Practices and Companies
Here are some of the marketing, sales & advertising videos we can produce for you:

Promotional Videos
Sales & marketing presentations
Testimonial videos
TV commercials – Television ads
Infomercials
New product announcements
Point of sales videos
Exhibition booth promos
Trade Show Videos
Focus group tapings
Product demonstrations
Sizzle videos
Product Marketing
Promo videos
Branding videos
You name it, we can create it!
"…From start to finish, the project was handled with professionalism and a strong attention to detail. The finished product exceeded our expectations and we certainly would not hesitate to work with Greg and the folks at Ball Media Innovations again."

Adam B. King
Global Branding and Marketing Communications Manager
HeartWare, Inc.
We're Marketing Video Production Experts!
At BMI, we've produced more marketing, advertising and sales videos than we can count! Our clients consider us to be the top video marketing company in South Florida.
"The quality and timeliness of their work has been incredible. I would definitely recommend Ball Media Innovations for anything video related. From marketing videos to training videos these guys have a really good understanding of your needs and expectations.

…Elite is extremely glad we chose Ball Media to do this work for us."

Elan Zadok
Marketing Director
Elite Aluminum Corporation

When you hire Ball Media, here's some of what we'll bring you:
♦ In-depth Knowledge of video marketing and business concepts. We don't just point, shoot and push buttons. We understand marketing concepts and how to apply them to make your promotional videos more effective.
♦ The ability to reach your particular target market. We can target your marketing videos & promo videos towards particular cultures. Your audience is unique and should be treated as such.
♦ We can produce your video in almost any style you want.
♦ Outstanding local, national and international crews. We're based in South Florida with proven, experienced crews in Miami, Fort Lauderdale, Palm Beach and Orlando. Plus we offer some of the best video crews around the world. We can shoot almost anywhere, and in almost any venue.
Check out our Video Marketing DEMOS HERE!
DIGITAL MARKETING SERVICES 
We can get your videos seen in the right places by the right people! Ball Media Innovations offers digital marketing services. Take a look at what we can do for you:
Your Call To Action:
Give us a call! We're happy to talk with you about your marketing video production project. We can give you ideas, a free quote, and a better idea of the marketing video production services we offer.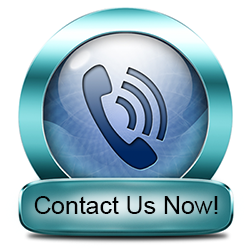 Or Use the Contact Form on the top right of this page.
Read our article to discover the types of projects that we're your best choice of Miami Video Production Company for. Then call us! If you're looking for a marketing video company, sales video production company, or advertising video production company, we're happy to chat! Throughout Florida – Miami to Orlando, we're known for our marketing sense.
We look forward to working with you on your marketing video production!