OUR SERVICES
 As you'll see below, we offer everything you need for a successful video production, as well as some other related services. Keep in mind that we serve small businesses to large international corporations, and we welcome companies, organizations and projects of all sizes and budgets. 
Here's what we offer:
Concept Development
If you need that next great idea, or a creative spin on your message — we'll wow you.
Script Writing
Have your script written from scratch by our experienced writers. We can also take your script and work with it to increase it's effectiveness for video.
Auditioning and Casting Talent
BMI works with several talent agencies, and we'll find the right talent for your video should you need actors, actresses, extras, spokespersons, and models. We'll handle all casting, but if you wish, we'll have actors audition by reading lines from your script and you can pick whoever you who think best represents your organization.
Green Screen - Chroma Keying
We can place you or your actors almost anywhere using green screen. We can often shoot this at your location to save you studio fees. Read more about our green screen video production.
Location Shooting
We can come to your location to shoot your video, whether it's an office, event venue, manufacturing plant, outdoor location, etc.  From a simple one camera shoot to a large production - whether you need jibs, aerial shooting or under water shooting, we can do it all. Wherever we shoot your video, we'll use broadcast quality equipment and outstanding crews.
Studio Shooting
We partner with several studios, and this enables us to choose the most appropriate, cost-effective and convenient studio for your project.
HD Production & Post Production Equipment
From a simple one camera shoot to a large production - whether you need jibs, aerial shooting or under water shooting, we can do it all. All our equipment is broadcast quality HD, and we offer everything you need to create a high quality video for your business or organization. Please note that we do not rent out equipment without a crew.
B-roll Packages
We'll shoot b-roll footage at your location or event that can be used in current and future videos or news stories. We can then edit it into a professional video for you, or give you the footage for your future use.
Crews
All of our crew members are all highly experienced professionals who are masters at getting the best out of our state-of-the-art equipment. They're easy to work with, and committed to bringing you a video you'll be proud of.
Make-Up Artists
Our make-up artists provide make-up for corporate clients, TV shows, movies, and well-known celebrities.
2D & 3D Animation, and 3D Motion Graphics
We have emmy award winning graphic artists who can bring anything to life, including your PowerPoint slides or still graphics. We can create any type of animation you can think of!
Interviews & Testimonials
From corporate executives and employees to satisfied customers or clients, we can provide high quality video testimonials and interviews. We can even conduct interviews during your live event. Whether you want to shoot at your business location or event, we can create interview sets or we can use the "man on the street" style.
Live Event Video Production
We're experts at video production for live events such as trade shows, conventions, conferences, meetings, concerts and professional events. You'll see the difference a great crew makes! Check out our Live Event video production page . (Please note that we do not handle personal events such as weddings.)
National and International Service
Is your shooting location outside of South or Central Florida? We partner with quality crews nationally and worldwide. We can also travel with our local crew members if you prefer to use our Florida based crews.
Foreign Language Translation For Video and Film
We offer dubbing, subtitling, captioning and voice over in almost any language. Accurate, authentic "In-country" directors, translators and professional voice talent. Check out our Language Translation page here .
Commercial Photography
Our highly experienced still photographer can shoot portraits, business locations, food, products, events, real estate, and anything else related to your business. Check out our Commercial Photography page here.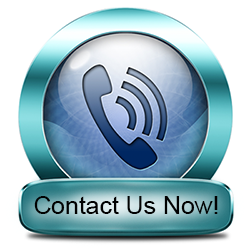 Contact us now! There's no obligation, and we'll give you a free quote.
Or Use visit our Contact Us page to use the form.