Miami Video Production Services
Florida's Leading Business, Corporate & Medical Video Production Company
Serving small to large companies in Miami - Fort Lauderdale - Palm Beach - South Florida - Orlando
We Help Our Clients Succeed (Profitably)!
Since 2002 our Miami Video Production Company has consistently earned high praise from hundreds of very happy clients. They've included clients from small businesses, mid to large-sized companies, large international corporations, and Fortune 500 companies. Also, we serve the medical industry. In short, we welcome projects from companies and organizations of all sizes and budgets! So please take a moment to check out our Google reviews. 
---
Celebrating Over 18 Years of Amazing Partnerships





"Through Greg's guidance and his company's expertise, he produced a informative and professional training CD that exceeded our expectations. A true work of art! I would highly recommend Greg's company... to any business that wants to separate themselves from their competition... Top Qualities: Great Results, Personable, High Integrity"

Terry Yochum
Director - Training/Service
Specialty Medical
---
Marketing & Promo Videos
We are Florida's Top Marketing Video Production Experts. First, we will learn about your goals. Next, we'll study your brand, products, services, and target market. Afterward, we'll devise a plan to create quality videos that drive in great results. Now please read more here: Marketing video production.
Website & Social Media Videos
Ball Media is the only Miami video production company that we know of with marketing & PR education, skill, and experience. This means that we can design website & social media videos that drive traffic, build trust and credibility, and sell. Take a look here: Web & Social Media Video production
Conference & Convention Videos
With us, you'll always get our A-Team crews. This means our crews have proven track records and vast experience. We film speakers, panel discussions, and trade shows. Also, we film events, sponsors, live demos, interviews, etc. Now please visit here: Conference & Convention Videos Production
---
Training Video Production
At Ball Media, we understand training theory and how to help people learn through video. In fact, we know of no other Miami video production company that offers this. We can film a live event or make a step by step training video. Now please visit here:  Training Video Production Services
Manufacturing Videos
We're experts in video production for all aspects of manufacturing. This means we can produce plant and facility videos, and videos for marketing, social media, and training. Also videos for trade shows, websites, and new employee orientation. To learn more, take a look here: Manufacturing Video Production Services 
Medical Video Production
At Ball Media, medical video production is one of our specialties. So we have created videos for doctors, small practices, mid to large size practices, and hospitals. Also for labs, pharmaceuticals, medical manufacturing companies, etc. Now visit our Medical Videography Services page to learn more.
---
We Create Custom Video Solutions That Solve Your Business Challenges!
Ball Media Innovations is the ONLY video production company from Miami to Orlando that brings you this: Extensive business, marketing, and training knowledge, education, and experience. 
As a result of our skills, we can partner with you to design super successful videos. Also as a result, they're more likely to increase your profits. In other words, we can design your videos to tell your story. And to move your viewers to the actions you're hoping for. The best part is that we do all this with no extra fees and within your budget. So this means that you will get more bang for your buck!
Please take a moment to read more About us
---
Let's Get Started!
Contact us now. First, we'll discuss your vision. Then we'll give you ideas that can help make your video a success. Furthermore, you'll also receive a Free Quote! And really, there's no obligation.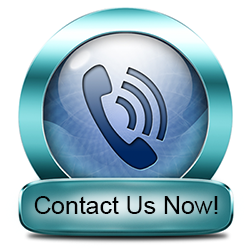 Now Call or Use the Contact Form Below (we'll keep your info private)
---
We Make Your Life Easier!
When you choose Ball Media, it's smooth sailing! That's because we support you with great customer service. Above all, we give our all to make sure you're happy. So please take a moment to check out our customer service policies here.
"Ball Media Innovations is a first-class company that has the 'we will do what it takes to be sure you are pleased' philosophy that is unfortunately rare to find these days... they are first-class professionals. Every product has been of the highest quality. I feel extremely comfortable recommending Ball Media..."

Debbie Daley, RD LDN

BariMD

 
"The professionalism they showed was unsurpassed. They were a delightful group of people to do business with. Ball Media far exceeded my expectations in all areas... They made me feel at ease, did everything professionally, and without any stress or attitude... I look forward to doing future media projects with Ball Media."

Lee Sanders, CEO
Aero Design Labs

 
"Greg and his team deliver a superior product at a value that can't be matched. Greg far exceeded my expectations with his professionalism and talent... He was able to pick up the project with little instruction and delivered exactly what we needed... I highly recommend Greg and Ball Media Innovations..."

Marielle Sologuren, VP,

Pierson Grant PR

 
---
Here's another of our Video Production Company Specialties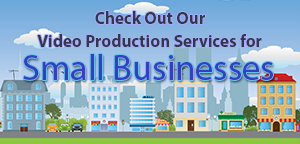 We provide low-cost options for small businesses in Southeast Florida. Also for medical practices. So if you're in the Miami, Fort Lauderdale, and Palm Beach areas, call us! Our videos can become a strong tool for driving sales. Now please read more about our Video Production Services for Small Businesses.
---
Ball Media Innovations is the Best Miami Video Production Company for Businesses, Corporations, and Medical organizations.
There's a reason for this. Out of all Miami video production companies, Ball Media Innovations is the most complete one-stop-shop. Also, we know how to help you succeed. This is the result of over 25 years of experience and knowledge. For this reason, when you're looking for corporate video production services, no other company can compare.
Why Choose us as your video production company?
For over 18 years we've been designing videos. Specifically, videos that propel our clients' businesses forward and upward! In short, Ball Media Innovations offers you more value for your money. That's because we can help you reach your goals like no other Miami video production company.
As a result, you can trust Ball Media Innovations as your Miami video production company. We have a reputation for excellence and great service. So this means that you can trust us with your most important projects.
Our headquarters is in Pembroke Pines, Florida. Right between Miami and Fort Lauderdale, we serve all of Southeast Florida. Also, we have video production crews in the Orlando area. Greg Ball, President of BMI often directs videos in both the Miami and Orlando, Florida areas. 
---
The Articles Below Are For Our Video Production Clients
Want tips and tricks for having great videos made? For this purpose, we've written articles that are designed to help our clients. First, they can help you make wise choices.  As a result that can improve your video's chances of success. Next, they can help you save money. And last, they can help you prepare for future video productions. 
Is there something video related that you'd like to learn about? And you don't see it here? If so, call or email us with your idea! We're happy to help.  
Now check out our video production client support articles here: 
---
Video Production Tips

By Greg Ball Business video is essential to your company's marketing strategy and brand identity. When it comes down to…
More Video Production Tips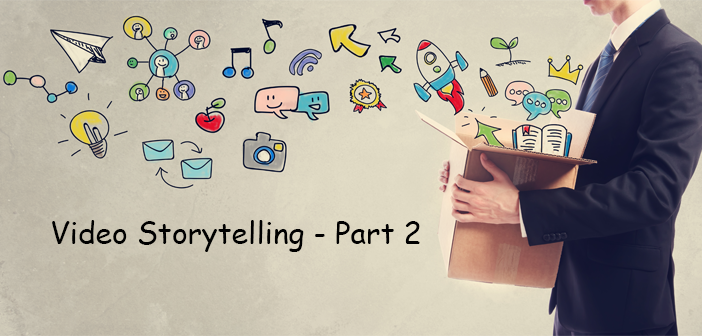 By Greg Ball, President of Ball Media Innovations In a prior post called "Use Storytelling to Add Impact to Business…
---
Are you looking for video or film translation? Then you've come to the right place! We offer subtitles and voice-overs. Als, captions, and dubbing services. We're accurate and authentic. Also perfectly timed. For a free quote, contact us. Please use the form above to tell us about your project. We'll get back to you quickly. 
Contact us now. Once you do, we'll arrange a short chat. Then we can discuss your project. And remember, there's no obligation. Call (954) 432-1274 if you're in Miami or South Florida. Or call (407) 205-0423 for Orlando. Lastly, call (800) 570-8612 anywhere in the USA. It's toll-free. You'll find that Ball Media is the best Miami video production company you'll find!