— From Miami to Orlando —
The Leading Corporate, Business & Medical Video Production Company
---
"Ball Media Innovations is a first class company that has the 'we will do what it takes to be sure you are pleased' philosophy that is unfortunately rare to find these days. Greg is excellent at the work he does. He is focused, creative, organized and meets deadlines. His crew is always wonderful to have on location.... they are first class professionals. Every product that he has produced has been of the highest quality. I feel extremely comfortable recommending Ball Media Innovations to anyone that needs video services."

Debbie Daley, RD LDN
BariMD
---
Creative — Strategic — Experienced — Top Quality & Service — Reliable — Results

Ball Media Innovations is the ONLY corporate video production company from Miami to Orlando with extensive B2B experience. So you get more value with competitive pricing! We bring you quality video solutions, with a creative, strategic approach designed to bring you great results. We do this all while staying within your budget, whether you're a small business or large corporation.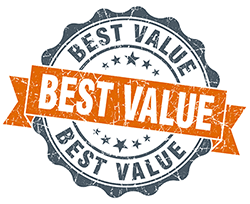 We help our clients build their brands, train their employees, market their product and services, and communicate effectively on a local and global basis. We're known for being outstanding team players on the leading edge of the business video industry. Our goal is to develop long-lasting relationships, so our success depends on yours.
---
Check Out Our Video Production Company Services
---

We're Florida's leading business and corporate video experts from Miami to Orlando. We've been successfully serving small to mid-size businesses, large international corporations and organizations of all sizes since 2002. You'll experience the difference! Here's what you get with us...
---
"Through Greg's guidance and his company's expertise, he produced a informative and professional training CD that exceeded our expectations. A true work of art! I would highly recommend Greg's company, Ball Media Innovations to any business that wants to separate themselves from their competition while providing value added service to their customers. Top Qualities: Great Results, Personable, High Integrity"

Terry Yochum
Director of Training/Customer Service
Specialty Medical

 
"Greg and his team did an awesome job. Our video looks great (www.cgiwindows.com), it was done quickly, and it was a pleasure to work with Greg and his team.

Greg guided us well, focused on the key elements that viewers would be wanting to know, and we believe "got" what we were all about. Having a fair amount of experience in video production, with sources for cameraman, editors and graphics people, I am so glad we didn't try to "produce" it ourselves. His turn key, one stop solution was the right fit for us. Highly recommended. Please feel free to use as a reference."

Steven E. Dawson, Executive Vice President of Sales
CGI Impact Resistant Windows & Doors

 
"Greg and his team deliver a superior product at a value that can't be matched. Greg far exceeded my expectations with his professionalism and talent... Greg was able to pick up the project with little instruction and delivered exactly what we needed. From managing onsite shoots to his editing and story-telling skills, I highly recommend Greg and Ball Media Innovations, Inc. to my colleagues for their video production needs."

Marielle Sologuren, Vice President
Pierson Grant Public Relations

 
"Ball Media Innovations is a first class company that has the 'we will do what it takes to be sure you are pleased' philosophy that is unfortunately rare to find these days. Greg is excellent at the work he does. He is focused, creative, organized and meets deadlines. His crew is always wonderful to have on location.... they are first class professionals. Every product that he has produced has been of the highest quality. I feel extremely comfortable recommending Ball Media Innovations to anyone..."

Debbie Daley, RD LDN
BariMD