Leading Miami Video Production Companies
For Business, Corporate & Medical Video
For Miami - Fort Lauderdale - Palm Beach - 
South Florida - 
Orlando
We Help Our Clients Accomplish Their Goals!
Since 2002 we've designed shows that get great results for businesses. Also for the medical community! We'll work with you to create effective video strategies that help you reach your target market. They can teach, persuade, convert, and create profit. We work with small businesses, mid to large-sized businesses, and Fortune 500 companies.
Organizations and budgets of all sizes are welcome! Of all the best video production companies in Miami, we're the ones most equipped to help bring you success. See what our clients say about us here.
---
Celebrating Over 17 Years of Fantastic Partnerships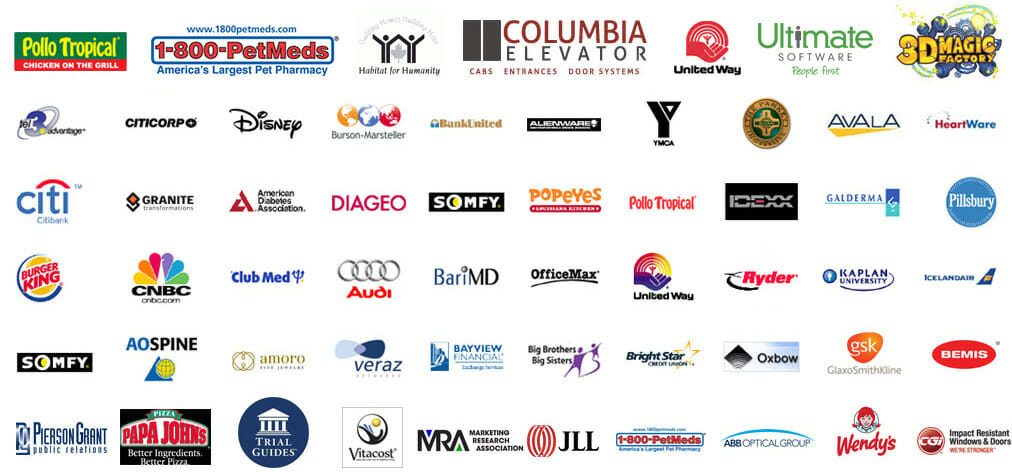 "My company worked with Ball Media Innovations to produce a short but inspirational video. From start to finish, the project was handled with professionalism and a strong attention to detail. The finished product exceeded our expectations and we certainly would not hesitate to work with Greg and the folks at Ball Media Innovations again."

Adam B. King, Global Branding/Marketing MGR
HeartWare, Inc.

 
---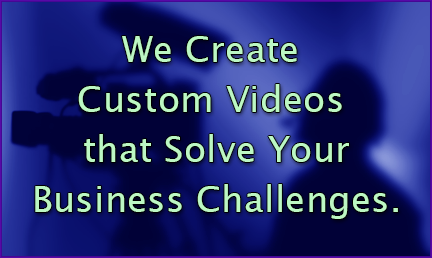 To our knowledge, we're the ONLY Miami video production company with people who have business and training education. Also hands-on real-life business and corporate experience.  For example, Greg Ball, President of Ball Media ran Burger King World Headquarter's Video Communications Department for many years. He completed MBA level courses as well as training courses.  
What does this mean for you? We know how to apply these skills to increase the effectiveness of your videos. We offer this extra value to you with no extra costs. And we offer competitive pricing. READ ABOUT US...
---
Some Examples of Videos We've Produced
---
Manufacturing Videos
We're experts in video production for all aspects of manufacturing. This means we can produce plant and facility videos, and videos for marketing, social media, and training. Also videos for trade shows, websites, and new employee orientation. To learn more, take a look here: Manufacturing Video Production Services
Training Video Production
At Ball Media, we understand training theory and how to help people learn through video. In fact, we know of no other Miami video production companies that offer this. We can film a live event or make a step by step training video. Now please visit here:  Training Video Production Services
Medical Video Production
At Ball Media, medical video production is one of our specialties. So we have created videos for doctors, small practices, mid to large size practices, and hospitals. Also for labs, pharmaceuticals, medical manufacturing companies, etc. Now visit our Medical Videography Services page to learn more.
---
Let's Begin!
Call now for a free quote. We'll discuss your needs, and we'll share some of our own ideas with you. There's no obligation.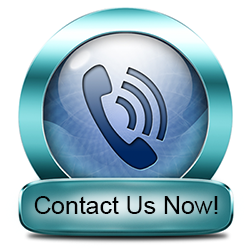 Call or Use the Contact Form Below (we won't share your info)
---
We'll Pamper You with Great Service!
Our goal is to give you an easy, pleasant experience. We consistently go above and beyond expectations. Compared to other Miami video production companies, our service is above and beyond. This includes excellent communication such as fast responses, along with friendly and respectful behavior. We treat you as we'd like to be treated.
Please read more about our customer service policies here.
"Ball Media Innovations is a first class company that has the 'we will do what it takes to be sure you are pleased' philosophy that is unfortunately rare to find these days... they are first class professionals. Every product has been of the highest quality. I feel extremely comfortable recommending Ball Media..."

Elan Zadok
Marketing Director
Elite Aluminum Corporation

"Ball Media Innovations made our Corporate Video project so easy and seamless. From managing the onsite video shoots and making my on-camera talent feel comfortable and at ease, to editing the clips into an impactful and effective story, everything Greg and his team did was with the upmost professionalism and talent. My management was EXTREMELY PLEASED with the product delivered..."

Brandy Krier
Director of Marketing
Patient Care America
Greg is the epiphany of detail oriented and commitment to quality, he translated every aspect of what I wanted into a brilliant end product that exceeded my expectations, and which my customers:- healthcare providers and patients fell in love with at first viewing. I am looking forward to my next project with Ball Media as it will be a stress free experience to an outstanding product."

Aloma Geer, Ph.D.
CEO
Companion Genomics

---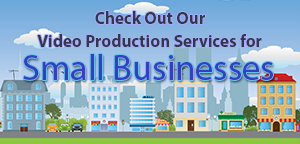 Small businesses need video in order to compete and grow. We'll help you with economical plans that can increase your bottom line. We offer Small Business Pricing Packages for the Miami, Fort Lauderdale and Palm Beach areas.
Read more about our Video Production Services for Small Businesses here. 
---
YOUR BEST CHOICE FOR MIAMI VIDEO PRODUCTION COMPANIES!
The Best of Miami Video Production Companies, we provide service throughout South Florida. 
Outstanding Service: Of all the video production companies in Miami and in the surrounding areas, we're well-known for great service. We're committed to serving you consistently with excellent personal service.  We understand that your happiness means everything. So we make it our business to make you happy! All the time. Now check out more of our client testimonials to see what our clients say about us.
Outstanding Crews: Most video production companies in Miami and surrounding areas are sending out crew members who are basically newbies or just beyond that. So this means you'll end up with a poor quality video because it saves them money. Not us. We only use highly experienced, top-of-the-line team members on every project. We'd rather make less profit in order to keep our standards high. You'll see and experience the difference.
Most of our video crews have shot for TV and movies, and all of them have worked for many years within the corporate video world. They're all managed by Greg Ball, who has over 25 years of success in the corporate video world. This is what makes us top among Miami video production companies. Click Here to check out our team.
Happy Clients: Here's a tip. Make sure any company you're considering is showing testimonials from real customers. We add photos, full names, and job positions to the testimonials on our website. So that you know they're real. We can also have you talk to other clients if you'd like. This should be a given!
Read More About Why You Should Choose Ball Media Innovations.
You can trust Ball Media Innovations as your Miami video production company, even with your most important projects.
---