Video Production for Conferences, Meetings & Events
For Miami - Fort Lauderdale - Palm Beach -
Orlando -
South Florida
---
You'll have an experienced, Professional team!
Other companies send their B-Team or a mixture. We ONLY have A-Team members who have proven track records shooting live events. They've produced a ton of these videos. They're professional, capable, courteous, and dedicated to excellence. They'll do what it takes to do a great job for you. All at competitive rates. 
We Offer Expert Video Production and Camera Crews for:
Conferences
Convention Coverage
Meetings
Stage Events
Speakers
Trainers
Exhibitions
Panel Discussions
Trade Shows
Business Parties
Corporate Entertainment
Interviews - Man on the Street
Interviews - Seated on a mobile set
Event activities
Team Building Exercises
Promotional Coverage
Anything you need!
"If you're looking for videography in Florida, I confidently recommend Greg and his team at Ball Media Innovations.

I worked with Greg Ball filming a series of 4 live continuing education events over a period of ten days. Despite my best efforts to plan ahead, these seminars invariably throw a monkey wrench into the best laid plans. Greg and his team of videographers were able to roll with the punches. They actually identified and solved several problems created by the on site audiovisual team. We had location changes, speaker changes, and even additional evening spots. Each was handled professionally.

Our company has very specific shot selection guidelines and data structure to which Greg's team willingly adhered. They offered suggestions for improvements when possible, but they also valued our commitment to our own brand identity. Greg's team made my job coordinating the conference and filming immeasurably easier.

Lisa Carper, Director of Continuing Education
Trial Guides

.

---
Some of our clients have included: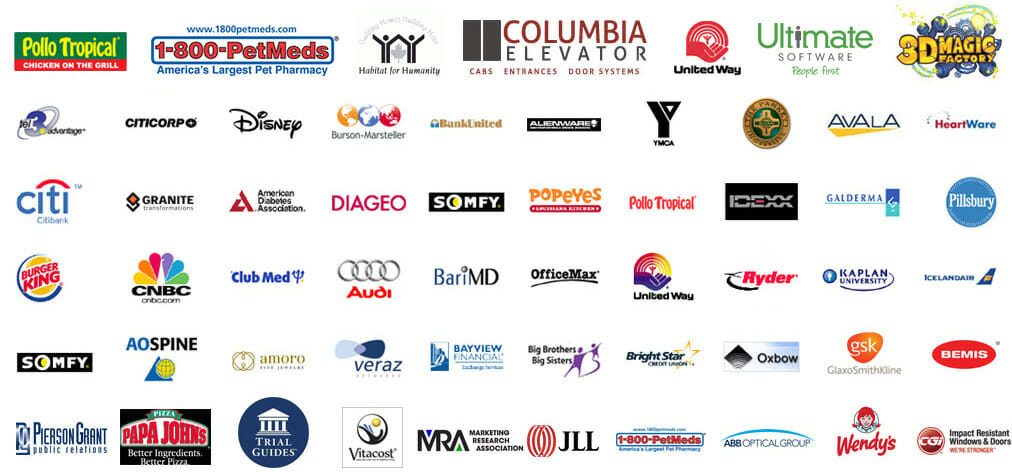 ---
Video Production Services We Offer DURING Your Event

Videotape Speakers & Shows
We've videotaped keynote conference & meeting speakers such as Jay Leno, Magic Johnson, General Norman Schwarzkopf, Mary-Lou Retton, Joe Theismann, Ken Blanchard, Don Shula, Bob Dole, Tom Peters, as well as countless trainers, corporate executives, doctors, political figures and professional speakers. We'll do a great job for you too!

Interview Show Attendees
Your event is a great opportunity to get video interviews with attendees, speakers, employees, etc.
We're adept at interview techniques designed to draw out valuable testimonials, sound bites and relevant comments. We can interview on the spot, or we can set up a special interviewing set.

Candids & Recap Videos
Our camera crews will videotape all events and activities, and we'll produce a video that takes a retrospective look. We can often edit the tape on site and have a finished video for you to show at the end of your event! It can also be used after the event.

Event Coverage
Our crews have vast experience shooting live events. We'll shoot and prepare the footage for you in the most optimal way to meet your goals.

Video News Releases
We'll capture your event, and create a video news release that can be distributed to news stations in order to bring you publicity. Read more about our videos for Public Relations.

We'll shoot video at your event, and use the footage to create videos to play on your website. We'll also prepare video for use on social media as well as on YouTube.
Video Production Services BEFORE Your Event

Promos for Trade Shows
Draw new clients to your booth with a trade show video that effectively promotes your products & services. Give video demonstrations, testimonials and generate excitement while creating a professional image for you, your company and products.

Speaker Support Videos
Add polish and pizzazz to your meeting or event — reiterate and solidify your message and brand. Our speaker support videos are designed to grab your viewers attention and increase their understanding, interest and excitement. Your videos can include on-screen testimonials and interviews, best practices, locations, demonstrations, graphics, stock footage, and any other footage that will support your presentation..

Videos make great meeting openers and closers. They set the stage, warm up your audience... then call them to action. Ball Media Innovations can design your videos to inspire whatever mood you seek — fun, excitement, unity, pride, desire, belonging, etc. Meeting openers and closers will add polish to the event and create anticipation, while affirming the key message.
---
What's Next? Contact Us Now. 
It's so easy. Just call or use the form on the right to get in touch. We'd be happy to discuss your video project with you. We'll even give you some ideas that can help your video succeed.  There's no obligation.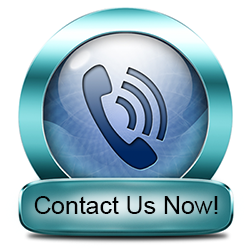 Call or Use the Contact Form Below (we won't share your info)
---
We Make Life Easier for You!


Clients, Meeting planners, Event Planners and Convention Planners consistently give us great feedback. You'll love working with us too.  The client reviews often mention that we're extremely reliable, and we consistently give great quality and service. We know how to make things go easily and smoothly without disrupting the events. We're known for "Above and Beyond" service.
Our pricing is competitive, and we're always seeking ways to give our clients more value for their money than our competitors. Since 2002 we've served clients in South Florida and Orlando. We know the venues in the Broward County, Dade County and Palm Beach County areas, as well as in the Orlando area. You can count on us.
Please take a moment to look at our Miami video production company page. If you're in the Central Florida area, visit our Orlando video production company page. We have A-list video production crews in both areas, and we're familiar with the venues in both areas as well.  
---