Video Translation & Film Translation Company
Subtitling, Dubbing, Captioning, Voice Over & Lip Synching
For Video, Audio, Film & TV
Spanish (Latin America) | Spanish (Spain) | French (Europe) | French (Canadian) | German | Italian
Portuguese (Brazil) | Portuguese (Portugal) | Russian | Japanese | Korean | Vietnamese | Tai | Dutch | Hungarian
Czech | Swedish | Turkish | Hebrew | Simplified Chinese | Traditional Chinese | Cantonese | Hindi | ...and more!
Accurate — Professional Quality — Easy Process — Great Pricing — Nearly Every Language
---
You've just found your ultimate USA based source for video translation, audio translation and film translation. We're highly experienced in translation for:
Movies & TV programs
Business & Corporate Videos
Training Videos
Documentaries
Medical or Technical Videos
Anything you need translated!
...Translated into almost any language, for any market.
---
---
Check Out Some of Our Samples:
---
We Serve All Industries & Translate All Types Of Shows
Our top foreign language translation company teams have provided service for virtually every industry — translating video & audio for training and education, business and corporate, medical, advertising, television, movies and entertainment. We also work with numerous video and film production companies.
Large or small, your audio translation, video translation or film translation project will get the same great service and quality!
Our translation clients keep on returning because we give them:
Absolute Accuracy and Proper Nuances
Perfectly Timed Video & Audio Translation
Professional Production Value - Editing, Sound Mixing, etc.
Quick Turnaround Time
A smooth and Easy Process
"Above and Beyond" Service
You'll benefit from over 20 years of proven success doing an exceptional job at foreign language video translation, film translation & audio translation — including Dubbing, Captioning, Subtitling and Voice Over projects.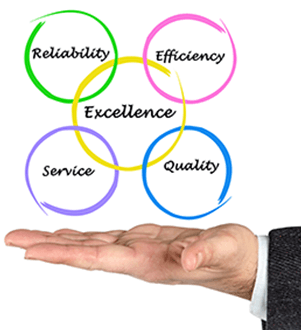 "I chose Ball Media for our translation partner based on their experience and the professionalism... Ball Media met our deadlines and the constant communication and quick responses were appreciated… Working with Ball Media made our job easy... Great work!"

Donna Gehl

President




Image Studios Inc.
---
Skilled & Accurate Translators Serve You
From simple topics to complex technical videos, accurate video translation is critical to your success. Accuracy only happens when there's a depth of understanding of idiomatic and cultural expressions, ethnic groups, cultural norms, customs, and more...
To provide this nuanced and accurate video translation we offer native speaking professional translation teams, with most based in the country of the target language. So we're able to give you absolute authenticity.
You Get an Expert Audio, Film and Video Translation Production Staff to Serve You
Most translation companies do video, film and audio translation on the side. It's not really their area of expertise, but they discovered their clients need it, and that there's money to be made there. So they added it.
Ball Media Innovations is a full service production company, and we're highly experienced with all phases of the production process involved with video translation, film translation and audio translation.
These are the types of translation that we focus on. We have all the production skills you need us to have, so that your translations will have excellent production value along with absolute authenticity.
---
"My company hired Ball Media to produce a Spanish-dubbed edition of a parenting education video series. What initially set our focus on Ball was the cost-effectiveness of their proposal, but upon talking to Greg, I was immediately impressed by his knowledgeability in the field and his professional, personable manner.

From the beginning, he was always ready to explain technical issues, present the advantages and disadvantages of various methods, and respond to our concerns. He made an effort to learn exactly what we needed and what was important to us, and then came up with several options for how he could meet those needs. Over the course of the project, he demonstrated numerous times his commitment to quality and professionalism, often going the extra mile to solve problems. I really appreciate how Greg took ownership of the project, and it shows in the finished product. We are very happy with the quality of the video he produced for us."

Molly Davis
Product Development Manager
Active Parenting Publishers
---
We're a USA based Translation company — Easier for you!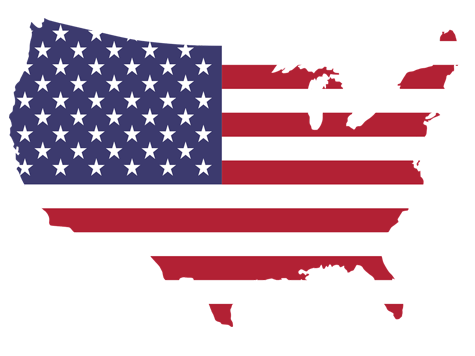 We're based in South Florida between Miami and Fort Lauderdale, and we serve clients throughout the nation, no matter where you are — conveniently and efficiently. Most other translation companies are actually based outside the USA, even if they don't seem to be. This makes using our video translation services and film translation services much easier for you.
Here's what that means to you:
You'll have an easier process without the delays and expenses you might experience with other video translation companies that are based outside the USA.
We can talk with you by phone, during regular business hours.
You can have confidence knowing that our company follows all the laws of the United States. We're a licensed company, and we have a respected business history you can verify.
You'll receive one invoice in U.S. dollars.
So you get high quality video translation services, with peace of mind.
"Ball Media was very professional in the translation services provided for our film. They were tremendous in the speed and quality of the translation and subtitling, and even took extra steps to help us troubleshoot a few issues on our end.

I would recommend them for anyone looking for the services they provide."

Danny Yourd
Producer
Animal VFX
---
Foreign Language Film and Video Translation Services Include:
To get started with the process, our translators will translate your scripts to your chosen language. If you wish, you can review the translation prior to production.
When your video has a lot of on-camera speaking talent, we can replace the original voices with dubbed or lip-synched voices. Our people will record to match the timing of the original audio and the on-screen images.
For the UN version of video foreign language translation, at the beginning of the audio a few words of the original speaker's voices are played at normal volume. Then the original sound is faded down to a slightly audible level as a new language voiceover is brought in at normal volume. As the audio proceeds, you can barely hear the original voice along with any background sounds, and the language translator's voice is featured clearly.
By allowing the original sound to be heard, the viewer can experience the original speaker's emotions, and hear background sounds.
The original voice is fully replaced by the foreign language voice. Once mixed back with the original music and effects track, the foreign language version will be of the same overall quality of the original.
We can subtitle your project with translation written on the screen.
Digital Files, DVD Authoring, Duplication & Packaging
We can author your DVD's, create DVD menus, handle all your duplication needs, design DVD labeling and packaging artwork, and produce your DVD packages. We can convert your video into PAL or SECAM. Additionally we can convert your audio to a variety of formats including .WAV, .AIF, MP3.
---
Let's Get Started!
Call now for a free quote. We'll discuss your needs, and give you a free quote on your video or film translation project.
Call or Use the Contact Form Below (we won't share your info)
By the way, if you're looking to translate some words on your website or on a document, check out google translate for your informal translation needs. BUT if you're looking for accurate audio, video or film translation, Ball Media Innovations is your best choice!