Leading Film & Video Dubbing Translation Company
Voice Over, UN Style & Lip Synching for Video, Film & TV
USA Based - Personal Service - No Automation - Competitive Pricing - Accurate Translation
---
We're a top USA based dubbing company for video and film for:
Movies, TV Shows & Commercials
Educational and Training Programs
Corporate and Business Videos
Documentaries
Anything and everything you want dubbed!
We offer dubbing in just about every modern language, and our clients include businesses of all sizes, video production studios, as well as major TV and movie studios. Below is just a sampling of some of the TV series our team has translated for AMC Networks:
Fear the Walking Dead          

 

Seasons 1 – 5 (6 is in progress)
NOS4A2                             

 

      Seasons 1-2
THE TERROR                    

 

       Season 1-2
Into The Badlands                 

 

Seasons 1-2
Lodge 49   

 

                           

 

  Season 1
Soulmates  

 

                           

 

Season 1
---
Ball Media Innovations is your most reliable and effective dubbing company!
Our people have dubbed just about every category of video and film including corporate videos, major motion pictures, medical videos, educational videos, documentaries, technical videos, TV shows and ads. Dubbing projects that are small or large receive the same outstanding service, quality and attention!
Clients bring us repeat dubbing business and recommend us because:


Experience - We use only highly experienced, talented translation and dubbing professionals. We do not use automated translation. 


Accuracy - Our translators create nuanced and accurate dubs and translations for everything from simple dialogue to highly technical topics.


Knowledge - They have in-depth knowledge of cultural influences and norms, customs, idiomatic expressions, and ethnic groups.
Here are some more reasons our clients repeatedly recommend us:
Our translations are accurate and properly nuanced
Our dubbing is well timed
Our prices are competitive
Our dubs reflect a professional production quality
We consistently provide fast turnaround times
Our clients experience a smooth and easy process with us
We deliver "Above and Beyond" service
---
Types of dubbing services we offer:
Voice Over Narration
We replace the off-camera voice over narrator with a new voice using a different language.
Dubbing with UN style
We leave the original sound (voices and background sounds), but at a dramatically lowered level. An additional voice is then added speaking another language at the full volume. This is frequently used for news and documentary style shows.
Lip synching
This is the more complex of the dubbing methods. Actors perform the translated script in the new language. At the same time they must match up their dialogue as closely as possible with the original on-screen actor's mouth movements. When this is performed well, the new voicing will be nearly unnoticeable. If it's poorly performed, it can look unprofessional and even silly. Our dubbing artists and technicians are pros and you'll see that in your video/film.
Visit this page for details on all our video translation services. Read our article on dubbing for more details, and to see if dubbing is the right choice for your show.
---
We're a translation company, a dubbing company, AND a full service video production company
When it comes to dubbing, you're getting the best of both worlds when you choose Ball Media Innovations. Not only do we bring you expert translation, but we offer you highly experienced production and technical professionals who are capable in every aspect of the dubbing production process. So this means that you'll receive authentic translation and dubbing, along with excellent production value.
"I chose Ball Media for our translation partner based on their experience and the professionalism... Ball Media met our deadlines and the constant communication and quick responses were appreciated… Working with Ball Media made our job easy... Great work!

Donna Gehl, President
Image Studios Inc.
---
We're headquartered in the USA — You'll find that it's much better for you!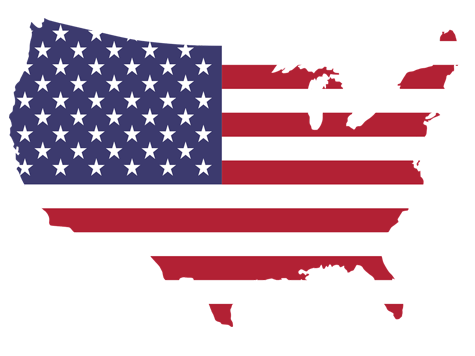 Many dubbing and translation companies have their headquarters overseas. This can create some major challenges. We're headquartered in Florida. What this means for you is that you'll have easy, simple and quick communication. You will not have the additional expenses and delays that come when you use a company that's not USA based. Plus your invoice will be in United States dollars.
---
What's your next step?
If you haven't already, check out our company's main translation services page.
Let's Get Started!
Call now for a free quote. We'll discuss your dubbing needs, and give you a free quote on your video or film dubbing & translation project.
Or Use the Contact Form (we won't share your info)
To learn more about this subject, check out Wikipedia's info on what dubbing companies do. If you're looking for professional voice actors, accurate translation, and excellent production quality for video or film dubbing project, give us a call at Ball Media Innovations!