Top Orlando Video Production Company
for Business, Corporate & Medical Organizations!
Orlando - Kissimmee - Lake Buena Vista - Central Florida - Orange County
We're Orlando's Top Video Production Experts for:





---
"Ball Media Innovations made our Corporate Video project so easy and seamless. From managing the onsite video shoots and making my on-camera talent feel comfortable and at ease, to editing the clips into an impactful and effective story, everything Greg and his team did was with the upmost professionalism and talent. My management was EXTREMELY PLEASED with the product delivered. I would highly recommend Greg and Ball Media Innovations to anyone looking for a team that will make things easy and produce a top-notch professional video."

Brandy Krier
Director of Marketing
Patient Care America


We are the ONLY Video Production company serving the Orlando area with considerable business to business knowledge, education and experience. We are able to shape effective, powerful video solutions for you, designed to bring you exceptional results. We do this all while staying within your budget.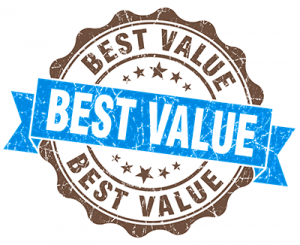 Our video production company is also known for bringing above and beyond customer service, including consistently quick response times!
---
Take a Look at Our Orlando Video Production Services
---

We're Florida's leading business and corporate video experts from Miami to Orlando. We've been successfully serving small to mid-size businesses, large international corporations and organizations of all sizes since 2002. You'll experience the difference! Here's what you get with us...
---
"Greg and his team deliver a superior product at a value that can't be matched. Greg far exceeded my expectations with his professionalism and talent... Greg was able to pick up the project with little instruction and delivered exactly what we needed. From managing onsite shoots to his editing and story-telling skills, I highly recommend Greg and Ball Media Innovations, Inc. to my colleagues for their video production needs."

Marielle Sologuren
Vice President
Pierson Grant Public Relations
"I highly recommend Ball Media Innovations, Inc. and know that I can always trust Greg and his team to create high-quality, high-caliber shows that resonate with audiences. His ability to produce videos on time, on target and on budget has earned him a reputation that is unparalleled at Burger King Corporation. I can personally attest that Greg's dedication and passion for a job -- no matter how big or small -- are unequivocally his strongest assets.

It truly has been a great pleasure working with Greg over the years. His insight, support and guidance, not to mention his unbridled creativity, brought many undefined projects to successful fruition."

Laina M. Hanna
Communications Manager, Global Marketing Communications
Burger King Corporation