Explainer Video Production Company
Serving Companies, Organizations & the Medical Community Throughout the USA!
Our Explainer Videos Are Designed to Achieve Your Goals!
Ball Media Innovations is a leading explainer video production company. We create animated videos for business and medical clients. Our animated marketing explainer videos help to quickly and simply explain your products and services to your potential client base, in an entertaining way. 
We offer competitive pricing and outstanding service. We understand the marketing and training concepts that go into making highly effective explainer videos. 
As a leading explainer video production company, we handle the entire process from start to finish for you:
Conception - We'll design your customized explainer video to achieve your goals and to appeal to your target audience.
Scripting - We'll help you with your script, or we'll write it for you.
Production & Animation - We'll determine the characters, scenes, dialogue and actions.
Voice Talent: We'll hire the most effective voice talent based on your needs and budget.
Editing & Post Production
Some explainer videos we've produced have a combination of live talent and animation. We can shoot these live sections for you, and we have crews throughout the country. If you're looking for whiteboard explainer videos, we can do that as well.
"From start to finish we were extremely impressed. Quick responses to all our questions and changes. Extremely professional. Highly recommend Ball Media to anyone looking for a great product at an extremely great price. Thank you Greg for all you and your staff did to make this a success."

Rolando Requeny, National Senior Vice President 


Skyline Lien Search
We Also Offer whiteboard Animated Explainer Videos
In addition to our colorful animation videos, we offer whiteboard animation. Whiteboard animation is an excellent way to make difficult topics easy to understand. Our whiteboards can help explain your product or service, while keeping the attention of your target market. 
Take a look at a couple of our whiteboard demo samples to the right: 
Then read on to see why you should choose Ball Media Innovations for your explainer videos. 
What Make's Ball Media unique among explainer video animation companies?
You'll get more than a good looking explainer video. You'll get more value for your investment with our explainer video services.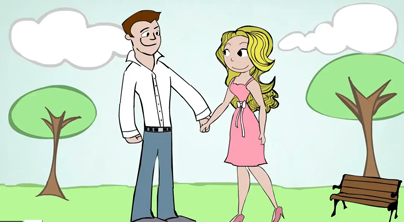 While our explainer videos look really appealing and very cool, they work! We understand the concepts that go into making effective explainer videos!
At Ball Media Innovations we have extensive marketing and training knowledge and experience. We know how to apply these concepts to increase your video's effectiveness.
All of the above makes us uniquely qualified among all animated video production companies. When you work with our explainer video production company, you'll see the difference in your video.
We're known For Giving Outstanding Customer Service
With our focus on customer service, you'll have a great experience! We make everything as easy as possible for you. For example, at Ball Media Innovations we're great communicators. We get back to you fast, we keep you updated, we're always polite, and you'll sense that your happiness is our chief concern. We make sure you're delighted with our explainer video services.
We can translate your explainer video into almost any language
We can translate the voice narration and character voices into just about any other language to help you reach and attract a global audience.
We Create Explainer Videos For Clients Throughout the USA!
We are able to work with you remotely, so we serve clients throughout the country with explainer video services and whiteboard explainer video services.
Let's Get Started. Contact us now. We'll discuss your vision, and give you ideas that can help make your video a success. You'll also receive a Free Quote! There's no obligation.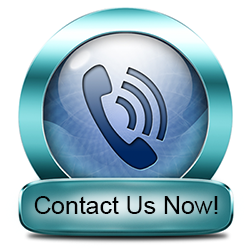 Call or Use the Contact Form Below (we won't share your info)
"...From start to finish, the project was handled with professionalism and a strong attention to detail. The finished product exceeded our expectations and we certainly would not hesitate to work with Greg and the folks at Ball Media Innovations again."

Adam B. King Branding /Marketing Mgr HeartWare, Inc.
"Ball Media Innovations is a first class company that has the 'we will do what it takes to be sure you are pleased' philosophy that is unfortunately rare to find these days... they are first class professionals. Every product has been of the highest quality. I feel extremely comfortable recommending Ball Media..."

Debbie Daley, RD LDN

BariMD
"Greg and his team deliver a superior product at a value that can't be matched. Greg far exceeded my expectations with his professionalism and talent... Greg was able to pick up the project with little instruction and delivered exactly what we needed... I highly recommend Greg and Ball Media Innovations..."

Marielle Sologuren, VP,

Pierson Grant PR

 
"The professionalism they showed was unsurpassed. They were a delightful group of people to do business with. Ball Media far exceeded my expectations in all areas... They made me feel at ease, did everything professionally and without any stress or attitude... I look forward to doing future media projects with Ball Media."

Lee Sanders, CEO
Aero Design Labs