#1 Whiteboard Company - Explainers for Business
The Best Whiteboard Company!
All USA Based - Great Pricing - Outstanding Service - Results Oriented - Quick Turnaround
We Design Whiteboard Videos to


Achieve Your Goals!
We're business, marketing and training experts. You'll see the difference.
Most whiteboard animation companies don't have marketing or training knowledge, but we do! Yes, we have great artists, but we also understand the business and training concepts that go behind making great whiteboard videos.
Competitive Pricing



& First-Class Service
We make sure you're delighted with our animated whiteboard explainer video services.
You'll have a great experience! For example, we're great communicators. We get back to you fast. Also, we keep you updated. Plus we're always polite, and you'll sense that your happiness is our top concern. Prices start at $875.
BALL MEDIA IS A 100% AMERICAN EXPLAINER VIDEO COMPANY

Most of our competitors are not based in the USA. Or they use out-of-the-country artists. Why does that matter to you? This makes communication next to impossible with these companies. That equals a slow and frustrating process.
But at Ball Media, we and all our artists are USA based. Communication will be GREAT! Your animated explainer video will closely reflect your vision. This means you'll experience great service, an easier process, and a more effective video.
Watch This Video.

See What Makes Us Your Best Choice of a whiteboard company (There are whiteboard demo videos below):
You'll Work Directly

With An Experienced Director 
You'll have direct access to a highly experienced director by phone, email and text. This is unusual for an animated whiteboard company. 
Other whiteboard animation companies use out of the country technicians. They don't allow you to communicate directly, or in an easy and timely way. We do! Your highly experienced director will strategize with you and will work with our artists to create each and every scene.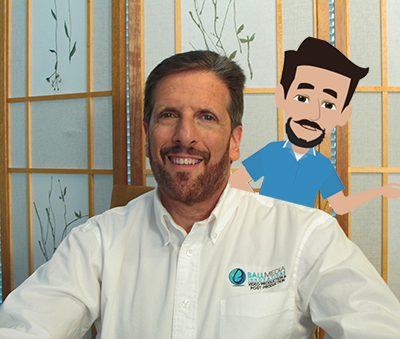 Our Director will:
Strategize with you to get the best and most effective whiteboard animation video possible.
Make suggestions on images and animations.
Help you tell your story in a compelling way.
Work with you on your script.
Speak with you and research to understand your business.
Address and handle any requested changes quickly.
Audition and pick the best voice talent for you.
Directly coach the voice talent to get the best read.
Work directly with your artist to add creative ideas, and increase the effectiveness and production value of your video.
"From start to finish we were extremely impressed. Quick responses to all our questions and changes. Extremely professional. Highly recommend Ball Media to anyone looking for a great product at an extremely great price. Thank you Greg for all you and your staff did to make this a success."

"...From start to finish, the project was handled with professionalism and a strong attention to detail. The finished product exceeded our expectations and we certainly would not hesitate to work with Greg and the folks at Ball Media Innovations again."

"The quality and timeliness of their work has been incredible. I would definitely recommend Ball Media Innovations... these guys have a really good understanding of your needs and expectations. ...glad we chose Ball Media."

"Greg and his team deliver a superior product at a value that can't be matched. Greg far exceeded my expectations with his professionalism and talent... Greg was able to pick up the project with little instruction and delivered exactly what we needed... I highly recommend Greg and Ball Media Innovations..."
Our Whiteboard Company Services
IDEA CONCEPTION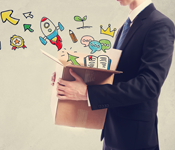 We'll design your custom explainer videos with your goals in mind, and appeal to your audience.
SCRIPTING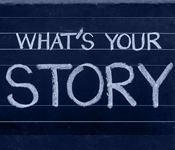 We will either tweak and optimize your script, or write it for you from scratch.
PRODUCTION & ANIMATION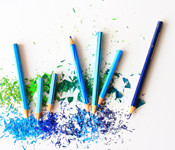 We'll come up with the characters, scenes, dialogue, and actions, and we'll bring your vision to life.
LIVE ACTION FOOTAGE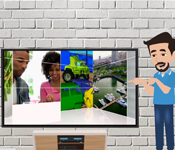 We can create whiteboard explainer videos that combine live talent and footage with animation. We're a full-service video production company, so we can shoot the live sections for you. Or we can use stock footage.
VOICE TALENT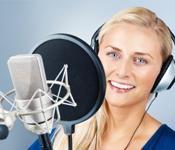 We'll hire the best voice talent for your project. This will be based on your script, target market, preferences, and budget.
EDITING & POST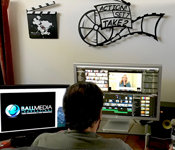 Your explainer animated video will look professional. In post-production we add finishing touches that only a real production company could. We can also translate your video into almost any language.
BMI is the Top Whiteboard Animation Company for Businesses & the Medical Community Throughout the USA!
If you're in the South Florida area, please take a moment to visit our Miami video production companies page to read all about our services. If you're in Central Florida, check out our Orlando video production company. We can work with you anywhere within the USA.