Expert Video Production for Websites, Social Media & Youtube
Miami – Fort Lauderdale – Palm Beach – Orlando – South Florida

.
We're the Florida video production company you can trust for Your Website, Online, Youtube & Social Media Videos.
Here's why BMI is your best choice:
— Our Florida teams are highly skilled and experienced at producing website videos for business and medical purposes.
Whether it's a video for your website, Youtube, or social media sites like Facebook, we can create compelling and effective web videos that can help you:
Achieve your goals
Get your viewers interested
Spread your message
Move your viewers to action
— We have the web video production AND business skills needed to help you achieve your goals!
In addition to creativity and the technical know-how, we'll bring you a deep understanding of the concepts behind what you're trying to accomplish. So if you need marketing & sales videos, training videos, Public Relations videos, convention and conference videos, or web video production for anything other purpose, we know how make them more effective.
We also bring you exceptional quality, state-of-the-art equipment, highly capable crews in South Florida, Central Florida and throughout the country, "above and beyond" personal service and competitive pricing. Read more About Us, and what our team can bring to your project.
Web videos we produce include:

Client and Customer Testimonial Website Videos: We can interview subjects on the spot, or we can set up a special interviewing set. We are adept at interview techniques and we can help draw out great testimonials, sound bites and relevant comments.

Training and e-Learning Web Video Production: Our web video production company offers you a unique advantage. We have in-depth knowledge on how to help people learn through video, and we know how to reach and teach diverse audiences. We can help you keep your audience's attention, and make difficult topics easier to understand.
Read more about our Training Video Production Services.

Marketing, Sales and Commercial Web Video Production: At BMI, we understand marketing concepts for video. We can help make your business or product stand out, capture the attention of your potential customers, and move them to action!
Visit our Marketing & Advertising Video Production Services page for more details on our services.

New Product Intros & Product Demos: We'll help you bring your product right to your customers. Demonstrating your product can be a powerful selling tool.
We can also include client testimonials, a spokesperson, live product introduction events, graphics and more in your website video.

Public Relations Website Videos: We have in-depth knowledge of PR concepts and we know how to apply them to make your website videos successful.
Visit our Public Relations Video Production Services page for more details.

Company and Plant Info & Tour Videos: Bring your customers or your employees right to your facility. We'll produce a quality tour video for you. It can allow people to understand your company and its processes, while inspiring respect, confidence and trust for your company, products and services. We offer video production services in South Florida including Miami, Fort Lauderdale and Palm Beach, as well as in Orlando, nationwide and around the world.

Event Coverage Web Video Production: We're highly experienced at capturing live events on video such as press conferences, new product announcements, speakers, concerts and more. Our local crews can shoot in almost any venue in South Florida (Miami, Fort Lauderdale and Palm Beach), and Orlando. We also offer crews countrywide and throughout the world.
Visit our Event, Convention, Conference and Meeting Video Production page for details on these services.

Spokesperson Web Video production: If you (or someone else such as a professional actor) will be talking on camera, we'll coach you to look as professional as possible, to maintain great eye contact, use good body language, get the best presentation, use the right energy level, and we'll help you appear more trustworthy and credible.
We can electronically insert PowerPoint slides into the video for a professional look. We can also add music, graphics, video clips, animations, and more.

Any type of web video you need, we can create! You can count on BMI can take care of all your website video projects. BMI is your best choice in the South Florida, Miami, Fort Lauderdale, Palm Beach and Orlando areas, as well as national and international clients with crews available throughout the country and the world.
What can you do now?
Contact us today for a no obligation, free consultation. We'll brainstorm ideas with you, and give you a price estimate.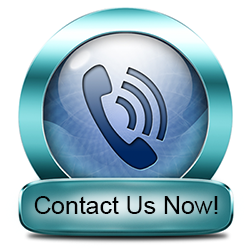 Or Use the Contact Form on the top right of this page.