Social Media & Website Video Production
For Miami - Fort Lauderdale - Palm Beach - Orlando - South Florida
---
Your Best Choice for Social Media, Website and YouTube Videos!
At Ball Media, We're not only technicians. We understand the business and creative concepts that go into producing effective social media, website, and YouTube videos.
We're results-oriented. We'll work with you to strategize, and we'll stay within your budget.  We can help you to create videos that:
Attract your target audience.
Engage your viewers.
Tell your story in a compelling way
Show the benefits of your company, and its products & services.
Drive your viewers to action!
"They are the people to go to if you need a video made. They will make your vision come alive. I chose Ball Media Innovations because they gave a full explanation of what the process would entail, they promptly returned all my phone calls and emails, and had great demos of previous work. They listened to my needs and wants for this project and executed them to a "T". I am impressed with the outcome and look forward to the next video."

Daniel Labi
Director of Sales
Healthcare Logistics Systems
---
Some Videos We Can Produce for Social Media, Web & YouTube

Customer Testimonial Videos
We can interview subjects on the spot, we can shoot in your office, or we can set up a special interviewing set. We are adept at interview techniques and we can help draw out great testimonials, sound bites and relevant comments.

Ask the Expert Videos
You'll give answers to commonly asked questions. This helps prospective clients find you, and it gives you an image as an expert. We can help put you at ease on camera and get the best on-camera performance for your videos.

Product Intros & Product Demos
Demonstrating your product on your website, YouTube and on social media can be a powerful selling tool. We can help you do that with a professional appearance that will reflect well on your company and products.

Office & Company Tour Videos
Bring your customers right to your facility. Help them to see the appeal of your location, and to feel comfortable and positive about it. This is great for your website and can be used for social media.

Manufacturing Plant Tour Videos
Customers will understand your company and its processes. These videos can inspire respect, confidence and trust. They're perfect to place on your website or for showing at trade shows.

Event Coverage Videos
Promote future events, show highlights, capture speakers, get testimonials, etc. Visit our Event, Convention, Conference and Meeting Video Production page for details.
---
What's Next? Contact Us Now. 
It's so easy. Just call or use the form on the right to get in touch. We'd be happy to discuss your video project with you. We'll even give you some ideas that can help your video succeed.  There's no obligation.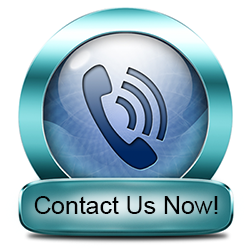 Call or Use the Contact Form Below (we won't share your info)
---
Any type of website or social media video you need, we can create!
We have the experience and skills to support you. BMI is your best choice in the South Florida, Miami, Fort Lauderdale, Palm Beach, and Orlando areas. Also, we work nationally and internationally. We offer crews throughout the country and the world.
---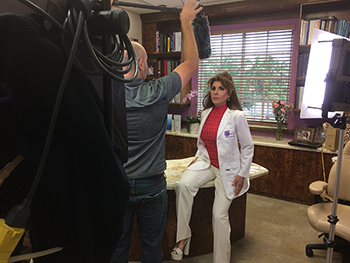 Social Media, YouTube and website videos can radically increase viewer engagement and drive sales up.
Most businesses are taking advantage of the incredible opportunities. It's become a necessity to compete.
Think about this: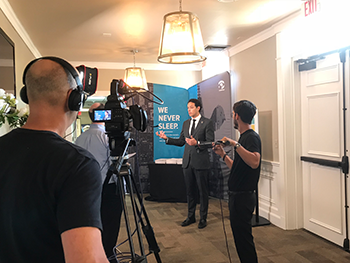 Your target market is searching for videos on social media, YouTube, and on your website! If your videos do not appear there, they're more likely to find and choose your competitors instead of you.
For the best social media video production company, YouTube video production company, and Website Video production company in South Florida, Miami, Fort Lauderdale, Palm Beach, and Orlando, contact Ball Media Innovations now. We create videos for your website and for social media sites like Facebook, Instagram, YouTube, Linkedin, etc.