Expert Video Production for Public Relations Purposes
Miami – Fort Lauderdale – Palm Beach – Orlando – South Florida

At BMI we're highly experienced at creating public relations videos that get results.
We can help you increase your chances of having your videos picked up by the media by:
Providing the media with high quality video that they'll want to use.
Creating a well organized, well planned video package that news stations can easily use.
When you hire BMI, we'll help you and your clients increase credibility and gain visibility. We bring you exceptional quality, state-of-the-art equipment, highly capable crews, outstanding personal service and competitive pricing.
We're Public Relations Video Production Experts: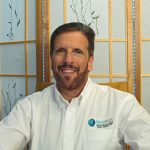 Prior to founding BMI, Greg Ball, President of BMI was employed by major national and international corporations including Burger King World Headquarters in Miami.Greg worked with their public relations and marketing departments to produce successful PR videos.
Here at BMI, we've produced more PR videos than we can count, and we're good at it! We've served public relations companies, local businesses and organizations as well as national and international companies. We're committed to helping you meet and exceed your goals, and we have the tools to do it.
"Greg and his team deliver a superior product at a value that can't be matched. Greg far exceeded my expectations with his professionalism and talent… Greg was able to pick up the project with little instruction and delivered exactly what we needed. From managing onsite shoots to his editing and story-telling skills, I highly recommend Greg and Ball Media Innovations, Inc. to my colleagues for their video production needs."

Marielle Sologuren
Vice President
Pierson Grant Public Relations
When you hire us, you'll receive the benefit of our: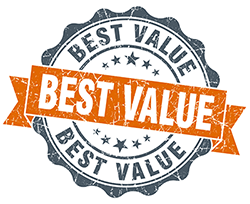 In-depth knowledge of public relations concepts for video: We don't just point and shoot. We understand PR concepts and how to apply them to make your videos work. We can create high-impact public relations videos designed to reinforce a particular image and to get your message out.
Outstanding local, national and international crews: We offer some of the best video production crews in the Miami, Florida area, and around the world. We can shoot almost anywhere, and in almost any venue.
Exceptional, personal service: We do whatever it takes to produce fantastic videos for you, and to give you a great experience. We value you and your business.
Some Public Relations Videos We Can Produce For You Include:
B-Roll Footage for Public Relations: We'll capture your B-Roll footage and put it in the format that the media prefers to receive.
Video News Release (VNR): BMI will shoot and edit B-Roll,interviews and events to create compelling and high quality video news releases ready for distribution.Our highly experienced directors and crews know how to shoot to increase the chance of your story being picked up by the media.
Event Coverage for Public Relations: Our crews have vast experience shooting live events. We know how to get the footage and sound you want without disrupting the event or calling attention to ourselves. We'll shoot, edit and prepare the footage for you in a way that will help you meet your goals.
Media Training for Public Relations: We'll tape you or your client working with a media trainer. We'll enable them to view their performance together with the trainer, so they can be coached to project the appropriate image.
Web Video for Public Relations Purposes: Please take a look at our web video services page.You may also wish to visit our Marketing and Advertisement Video Services page here.
Anything you need, we can create!
"Ball Media Innovations was recommended to me by coworkers. I was told that their work was quick, professional and they had an eye for design that other service providers did not. Never having produced a video reel before, I was assured that Ball Media required no hand-holding and that I could trust them to produce quality work.

In public relations, half the battle is demonstrating your work and proving your value to the client. Ball Media Innovations helped us put together a sizzle reel that highlighted our client work and really made our results pop.

No hand-holding needed! Just give Greg a direction and he'll come back with a great video. Very accommodating to multiple edits and available at the last hour.

Our video came out great! Clients loved it and it actually inspired us to do similar sizzle reels for other clients, too."

Noelle Robillard
Account Director
Pierson Grant Public Relations
What can you do now?
Contact Us for a Free Consultation Today! We'd be happy to chat with you about your public relations video needs. There's no obligation.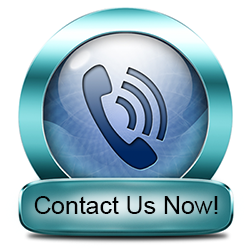 Or Use the Contact Form on the top right of this page.
Are you located in the South Florida area? Please take a moment to check out our Miami Video Production Company services. If you're in the Central Florida area, learn more about our Orlando Video Production Company services here.