Florida's Leading Corporate Video Production Company
For Miami - Fort Lauderdale - Palm Beach - 
South Florida - 
Orlando
We Help Our Corporate Clients Shine!
Since 2002 Ball Media Innovations is your best option when you're looking for corporate video production services. To our knowledge, BMI has South Florida's most experienced, educated, knowledgeable and creative crew members for corporate video production. Learn more about our team here. 
---
Celebrating Over 16 Years of Amazing Partnerships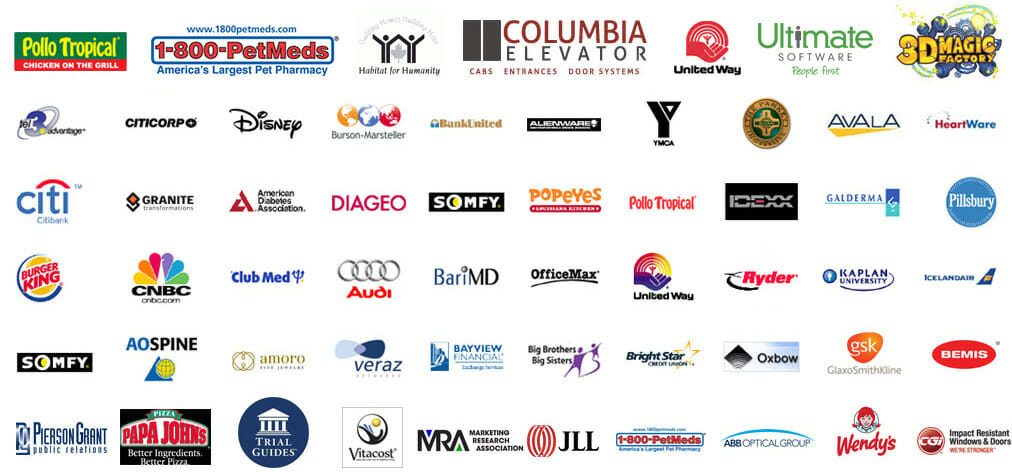 "The professionalism was unsurpassed. They were a delightful group of people to do business with... Ball Media far exceeded my expectations in all areas... The crew was polite, eager to please, and very accommodating for the video shoot. They made me feel at ease, did everything professionally and without any stress or attitude. Greg Ball is a straight-shooter and a person who does what he says he is going to do… A rare trait in today's world. I look forward to doing future media projects with Ball Media."

Lee Sanders

CEO
Aero Design Labs
---
We're corporate video production experts!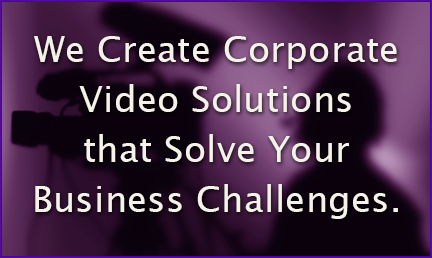 We're Uniquely Qualified to Produce Your Corporate Videos. Based on client feedback and our research, we believe that we have have more experience and success with corporate video production than any other Miami area corporate video production company. 
Our Clients consider us a to be their strategic partners because we have in-depth business & training knowledge. We have a thorough knowledge of the concepts that go into making great videos for marketing, websites and social Media, training, corporate communications, operations, etc. We'll apply that to your videos, and with no additional fees, all within your budget. 
---
More Corporate Video Specialties
---
To the Right - Greg Ball, President of BMI and the King. Check out our corporate video production services for:
---
Let's Get Started!
Contact us now. We'll discuss your vision, and give you ideas that can help make your video a success. You'll also receive a Free Quote! There's no obligation.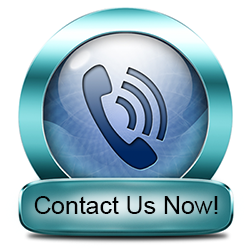 Or Use the Contact Form Below (we won't share your info)
---
We Work Hard to Simplify Your Life!
You'll notice a big difference in your experience and in your resulting videos when you hire BMI for your Miami corporate video production. Not only do we know how to apply corporate and business theory to your videos, we're experienced working with executives and all levels of employees. Giving you outstanding customer service is something we don't skimp on.  Check out our customer service policies here. 
"Greg, you nailed it, and the judges all give you a perfect 10! One hell of a nice job! ...They were an absolute pleasure to work with. Greg was very professional to work with throughout the entire process... He listens very well, he knows what he is doing, and I'm extremely satisfied... I highly recommend Ball Media Innovations to anybody who wants the best!"

Jay Stafford
Owner
The Panama Collection
"Greg is the epiphany of detail oriented and commitment to quality. He translated every aspect of what I wanted into a brilliant end product that exceeded my expectations, and which my customers:- healthcare providers and patients fell in love with at first viewing. I am looking forward to my next project with Ball Media as it will be a stress free experience to an outstanding product."

Aloma Geer
CEO
Companion Genomics
"Greg and his team did an awesome job. Our video looks great... it was done quickly, and it was a pleasure to work with Greg and his team... Greg guided us well, focused on the key elements that viewers would be wanting to know, and we believe "got" what we were all about... I am so glad we didn't try to "produce" it ourselves... Highly recommended. Please feel free to use as a reference."

Steven E. Dawson,
Executive VP Sales
CGI Windows & Doors
---
More About Our Corporate Video Production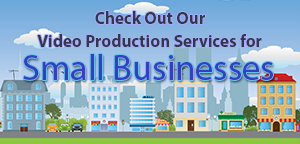 Small businesses need video as much as any large corporation. We make it possible for you to have professional quality videos that fit within your budget. We're focused on giving our all to get you the results you're hoping for.  
Read more about our Video Production Services for Small Businesses here. 
---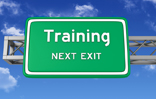 While running Burger King World Headquarters, Greg Ball, President of Ball Media Innovations worked closely with their training department to create videos that were used worldwide. He was known for his ability to design videos that taught effectively, while holding the attention of the students. 
Read More about our Training Video Production Services here. 
---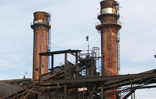 Our top-notch crews know how to work in a manufacturing environment, and we're also highly experienced working with all levels of manufacturing plant employees. Whether it's a trade show video, website video or training video, we can design it to reach your goals. 
Read More about our Manufacturing Video Production Services here. 
---

Medical videography is a specialty of Ball Media Innovations. We have crews that are comfortable and experienced working in all types of medical environments. Whether a surgical suite, a medical practice, a hospital, a pharmaceutical manufacturing plant, or a medical device plant, we have the video expertise to get you what you need.   
---
Miami Corporate Video Production Specialty Crews, and more!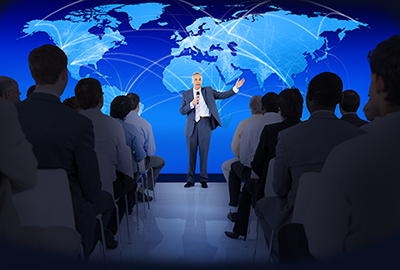 Our crews have extensive experience in areas such as medical video production, video production in a manufacturing environment, food and restaurant industry video production, etc. Our crews can shoot in almost any location in and around Miami, including your corporate headquarters, local offices, manufacturing plants, etc. We also offer crews in the Orlando area, throughout Florida, the nation and the world.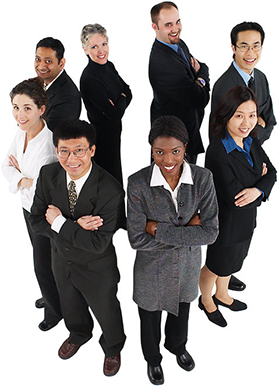 This all works together to make BMI your very best choice of Miami corporate video production companies! You'll see the difference in your videos, and you'll have a smoother, easier experience.
Read More About Why You Should Choose Ball Media Innovations.
Trust your Miami corporate video Production needs to us at BMI!