By Greg Ball, President of BMI
Thinking it's a good idea to produce your own business videos? Well sometimes it is, and sometimes it isn't...
Video can be a highly effective marketing tool when produced skillfully. Yet because the cost of a professional quality video can be expensive, some small business owners are opting to produce their own. Sometimes that can be a perfect strategy!
But...
Sometimes it can be disastrous. Under certain circumstances, this money-saving strategy could do more harm than good. I'll discuss the situations where it can be great to produce your own videos. I'll also talk about the situations where it can be oh-so-bad!
First, what does a professional video really cost?
Of course, that would depend on what's involved. However, I believe that in most markets, a video that looks like it's been professionally produced would cost from $2,500 to $5,000 for a basic 2-minute video. This would include:
A director and cameraperson
Shooting for one day at the client's location
Editing
Basic graphics
Stock music
Professional voice over announcer
It can go up from there depending on what else you want to be included. For details on the elements that could impact the pricing of your video, read How Much Should My Video Cost. We typically do not see videos for local small to medium-sized businesses above a $25,000 budget.
If even the lower cost estimate seems beyond your reach, creating your own videos could be a viable solution, but it's not for everyone.
So how do you know if it's a good idea to produce your own video?
It comes down to the impact that perceived quality or lack of quality will have on your particular target market.
The question you should ask yourself is this: Is it essential for your business to project a professional image to your target market? If the answer is no, then making your own video might be a viable solution. If the answer is yes, then I'd suggest you consider splurging for a professionally made video.
Here's one example where it's appropriate to make non-professional videos. I publish a guide book for Walt Disney World, and our author has a website and a Facebook group called Walt Disney World Made Easy for Everyone. He drives a great deal of traffic from the Facebook group to the website.  He finds that posting amateur videos on Facebook of everything going on at Disney World works well for the target market. Having a professional look to these videos is just not necessary for this topic.
However for my video production company, and all of my business, corporate and medical clients, an amateur video would create a very poor impression. I'll talk more about why that is below.
In the meantime, here's an example of when an amateur video would be fine, and when it wouldn't be effective. When I had a new refrigerator and had to change the water filter for the first time, I found someone's "how-to" video on Youtube. It was obviously shot with their iPhone. The camera was shaky, and the sound was poor, but I was able to figure out how to change the filter by watching that video. Now that being said, if I was in the market for a refrigerator, or even a filter, and the company had a video that looked like that, I'd question the quality of their products and the stability of their company, and would probably go somewhere else.
So any time you're trying to sell a product or service, train a client or patient, or when you're representing your company or practice, I believe you'll get far better results with a professionally produced video.
But I have a camera and an editing program. Won't it look professional enough?
Remember that equipment isn't everything when it comes to making a marketing video.
There's a lot that goes into the planning and production of a business video. However in the USA smartphone sales are projected to reach 55.6 million units, so almost everyone you know has a nice quality HD camera built into their phone. People are using their phones extensively to shoot their own personal videos, and they're editing them with user-friendly programs. It's becoming more common to see self-made marketing videos viewed as the next evolutionary step.
Yet before you take this on, consider that there is a lot of skill involved with creating videos that appear professional. Without that experience and know-how, many self-made videos tend to have the following problems:
Poor camera work including framing, focus, and movement.
Sound that's not clean, crisp and clear, or at proper levels.
Poor or no lighting
Amateurish editing and graphics
I'd compare it to handing out a handwritten brochure on paper rather than a professionally produced glossy brochure. Remember, you're presenting your company to the world. Even if you were only planning to post your video on Facebook alone, they have over 1.86 billion monthly active users. That's a lot of potential eyes on your work.
Viewers will usually determine video quality almost instantly
Over the years I've discovered that almost instantly, people tend to pick up on whether a video is professionally produced or not. Sometimes they're aware of it consciously, and other times it's on a subconscious level.
Why does this matter?
In general, if a video is perceived as professional in quality, it tends to get watched all the way through more often than a poor quality video. There are some exceptions to this. We've all seen some really poorly shot videos that have gone viral.
However when it comes to marketing, most of the time it seems to be different.
Good quality in a video seems to do the following:
Boost the image of a company, product, or service being showcased.
Contributes to the appearance of credibility.
Increase the viewers' level of trust.
An unprofessional looking video can influence the viewer in the opposite direction. They tend to:
Lose the attention of viewers much more quickly.
Reflect negatively on the company, product, and services.
Send a signal to the viewer that the company may be delivering poor quality to them.
I'd liken it to picking a financial adviser. Do you want the person driving the new Mercedes-Benz or the old Ford compact car?
The important point here is that the quality of the video can send all kinds of cues to the viewer. Video quality can ultimately influence viewer retention, and can either help make future customers or discourage them from buying.
To make a choice for your company, you'll need to know your target market well. If you do decide to hire a professional video production company, you'll want to make sure you get good value for your money. Make sure that the company you hire has a good client list, excellent references that you can easily check out, and a number of samples that leave you feeling impressed.
-----------------------------------------------------------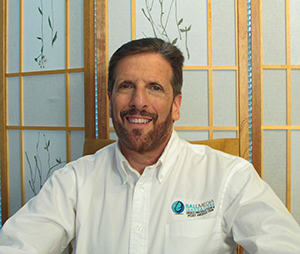 Greg Ball is the president of Ball Media Innovations, Inc., a full-service video production and post-production company specializing in marketing, public relations, training, live conferences, trade shows, meetings and conventions. They also specialize in explainer videos, video editing services, along with film and video translation services.
The company is headquartered in the Miami – Fort Lauderdale area, with crews in South Florida and the Orlando area, as well as throughout the USA.
Do you have a project in mind? Here's what you do next:
Call us. We'd be happy to discuss your video with you. We'll give you a free quote, and we offer outstanding quality at competitive prices.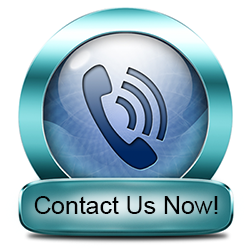 Or Use the Contact Form Below (we'll keep your info private)
©Copyright 2021 All Rights Reserved.