Your steps to ensure
a successful shoot and an effective video!
You have budgeted and picked your video production company. Now you are ready to go. What are your responsibilities for preparing for the shoot, and how can you ensure that your video will stay within budget and meet your objectives?
After over 23 years of producing videos, I feel strongly that pre-planning can make a big difference in the effectiveness of the resulting video, the ease of the shoot, and the final cost of the show. Although my company, Ball Media Innovations, can do almost all the pre-production planning and work for our clients, there are some tasks that the client must do.
8 necessary pre-production steps that clients are often involved with:
1. Key role players and tasks
First, it is important to line up the right support staff for your project. It is usually wise to bring most people into the loop as early as possible so that you have all the right input from the start. It's important to determine upfront what the goal of your video is, and it's exact contents. You need to line up the right decision-makers.
Below are the roles and tasks that you may need to consider when planning. Some clients fill all of these roles themselves, however, many companies use a variety of people to handle these needs.
2. Scriptwriting for your video
Many clients have an internal scriptwriter. If not, your production company can write the script. It will be necessary to provide an outline of everything you want to be included in the program, along with any print materials, operation manuals, or any other material relevant to this video.
3. Technical/operational consulting
The client will sometimes need to provide someone to provide technical input. They will act as a resource to the scriptwriter, checks the script for accuracy, and acts as the expert on the set. They can demonstrate correct procedures to the talent at the shoot.
4. Setting video content and objectives
The client will be determining what the goals of the video are and what topics should be included.
5. Choosing and securing shooting locations
The client will work with the Video Producer to determine locations based on the script suggestions and production needs. Unless the production company is securing the sites(s), the client will do this. Securing any items that are unique to your business, to be used as props or clothing. This includes uniforms, equipment, logo items, etc.
6. Preparing sets
This can include making sure the set is clean and ready, and that all items on the set are clean, available, in working condition, and up to date.
7. Legal Consulting
Many companies choose to have a legal consultant review their scripts to avoid any potential problems.
8. Approval process representatives
The client will need to determine who must approve your project to have it move forward, and at what stages they must be consulted.
Once you have determined the people involved and what their roles are, it's important to communicate with them as soon as possible. This is so that you can consider any input they have early in the process. It also allows them to plan for their involvement.
Now you can give the scriptwriter the contact information of any technical, operational, or creative consultants so they can begin the writing process. Once you have a final approved script you can move on to the next step.
More about planning for the shoot
You've got a completed script, and you are ready to shoot your video. Here are some steps you will need to take:
Choose who will be at the shoot:
In determining who will be at the shoot, try to limit it to only those who are necessary. Include those who have the authority, knowledge, and ability to make quick decisions that will help keep the process moving forward.
If you include more people than necessary, you may end up with committee meetings on how things should be done in the middle of the shoot. This can stall the process and cost you money. Also, there can be more time lost as a result of noise while the cameras are rolling, or delays from distractions.
Determine shoot length:
Work closely with the video director to determine how long the shoot should take. If there are multiple locations, determine how much time is needed at each one. Keep in mind that the crew needs access to the set before and after the shoot. Depending on the shoot, the setup and break down of the production equipment can take an average of 2 hours. However, for a more involved situation such as shooting in a studio facility, it can take as much as 1/2 to 1 full day.
Determine locations:
If your shoot is in a location that is normally a working environment such as a restaurant, a business, or an office, you need to decide how and when to shoot there. You have three options:
First, you can shoot during the normal operating hours. Of course, this will be challenging in many ways. There are likely to be many more interruptions and distractions. If it is a public place, you could end up with a crying baby, screaming children, phones ringing, and many other unpredictable noises and situations. It is not the easiest of circumstances, but with patience and time, it can be done.
Second, you can shoot overnight, once the facility has closed. You have the benefit of full control over the environment and complete access. Still, there are obvious drawbacks. Shooting overnight takes a toll on your body chemistry. It can take some time to physically recover from these shoots. You will often lose additional days of work to recover from your all-nighters. It is taxing on your video crew, actors, and co-workers as well. Also, it is far more difficult to get support in the late and wee hours of the night. For example, I was directing a shoot in a restaurant when the broiler we were using ran out of propane at 3 am. Luckily one of our crew members had lived nearby and was able to provide us 3 propane tanks from home to complete the shoot. It is much easier to solve problems during normal business hours. If you do shoot overnight, you can minimize the potential problems by asking some questions in advance, or having resources on call. For example, you can find out what to do if a fuse is blown, or have someone available by phone to talk you through any electrical problems.
Third, close the location down to shoot. Although many businesses don't have this option, this is the ideal circumstance. You have everything you need and control over the environment. If you are closing a place of business, be sure to notify potential customers in advance by posting signs, with apologies for the inconvenience.
Set dates:
Once you know who should be there, you can begin the process of determining the video shoot dates. This can be a major challenge. You will need to coordinate based on the availability of the personnel you designated for the shoot, the video production company, and the shoot locations. Notify all involved once you have chosen the dates and times.
Notify police and security:
I heard of a director who was shooting a robbery scene for a restaurant chain. As they were shooting, a customer approached and saw the actor with a gun drawn and pointed at the actor/cashier. The customer called the police. A few minutes later the SWAT team burst into the restaurant screaming, "drop the gun!!!".
If there is any chance for a misunderstanding notify the appropriate people. Also, if you will be impacting anything such as traffic or a public area contact the proper authorities.

Food and refreshments:
Often the video production company will include this in their fee. However, you may wish to take care of this. For a shoot more than a 1/2 day, it will be necessary to provide food, drinks, and snacks for everyone on the set.
What You Need To Do At the shoot
If it is possible, set aside an area for you and your experts to watch the shoot from a monitor as it takes place. Examine the background and props in each scene on the monitor before the action and while the tape is rolling to ensure that nothing is out of place, dirty, dated, or just wrong. Also, watch and listen to the actors for any errors. One mispronounced word can ruin a whole scene and require a re-shoot later. By catching it there, it will save time and money in the long run. A good director will consult you before and after rolling tape to see if everything meets with your approval.
That's a wrap!
Do you have a video production project we can help you with?

 
At Ball Media Innovations, our clients are involved at all different levels. Some love to be involved with every detail of the production process. Some really just want to have the video made without dealing with any of the details. We recognize this and are happy to accommodate each client's individual needs. For outstanding quality at competitive prices call us Ball Media Innovations today! We would be happy to discuss how we can help you create your high-quality video at our competitive prices. Call us or use the contact form below.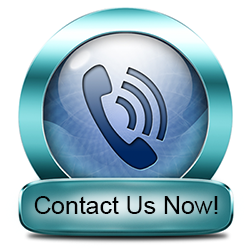 Or visit our contact page to use our form.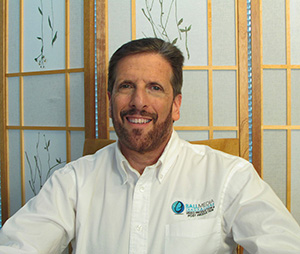 About the Author & His Company: Greg Ball, is President of Ball Media Innovations, Inc. Prior to starting the company, he ran the Burger King World Headquarters video operation. Greg founded Ball Media as a Miami video production company in 2002. He eventually expanded services to also become an Orlando video production company. Greg directs shows in both locations, as well as nationally, with crews throughout the country.
Ball Media Innovations specializes in producing videos for businesses as well as the medical community. This includes web videos, marketing and training videos, social media videos, convention, conference, and trade show videos.
©Copyright 2022 Ball Media Innovations, Inc. All rights reserved. Any reproduction of the written contents or images on this website without prior written consent by Ball Media Innovations, Inc. will be prosecuted. This site is protected by Copyscape.