Video Production Fort Lauderdale. We're The

Top Video Company

for businesses!
When you're looking for video production in Fort Lauderdale consider that most companies don't understand business and training the way we do. We are the only company to our knowledge with people who have extensive business, marketing, and training experience and formal education. Plus we have super qualified crews to videotape your events.
We Create High-Quality Affordable Videos That Help You Achieve Your Goals!
All this with competitive pricing, and we work with budgets of almost any size.
VIDEO PRODUCTION FORT LAUDERDALE - OUR SERVICES
Hiqh-Quality & Affordable Video
Every video we produce will only have high caliber Fort Lauderdale crew members working on it. We do this all with competitive pricing, and we stay inside your budget.
From start to finish we do it all. You can participate as much or as little as you'd like. We can do concept creation, script writing, shooting, editing, casting, 2-D animation, 3-D animation, voice over talent, and film or video translation (dubbing, subtitles).
What is our process like? 
Of course, it depends on the project. But we always start by learning about your goals. Next, we'll study your brand, products, services, and target market. Afterward, we'll devise a plan to create quality videos that drive in great results for you.
Are you unsure about what you need? We're happy to advise you based on your budget, your audience, and the ultimate goal of your video.
SOME OF OUR FORT LAUDERDALE & AREA CLIENTS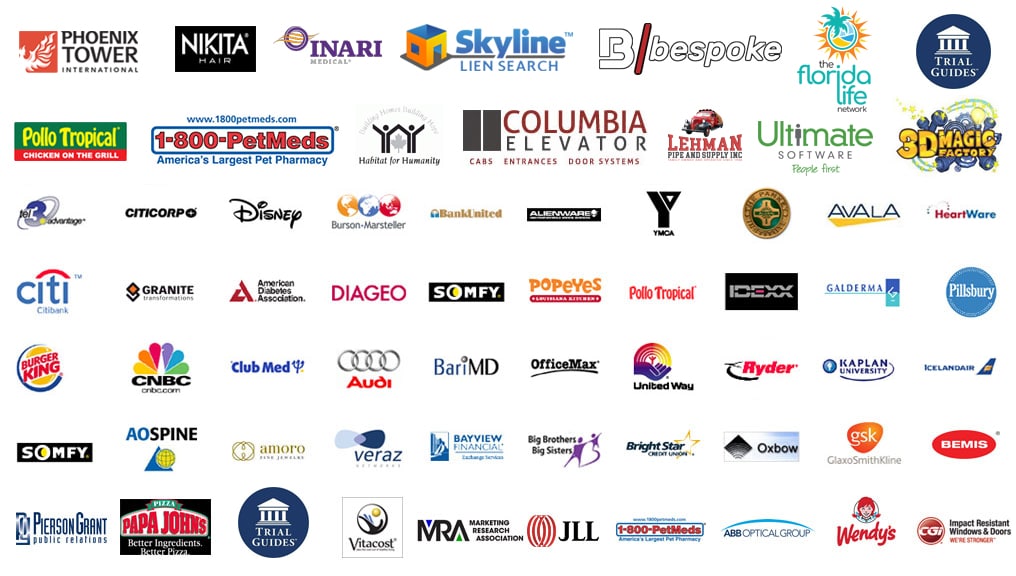 CLICK BELOW TO LEARN MORE ABOUT OUR VIDEO PRODCUTION FORT LAUDERDALE SERVICES
Ball Media Innovations can take your project from concept to completion. We can handle every step of your video project. That includes script writing, storyboarding, casting, production and post production. We also offer animation and translation/subtitling/dubbing.
Our Video Production Fort Lauderdale Testimonials:
Our Clients Consistently Rave About Us!
It's essential to find a company that has many excellent reviews from clients, as well as repeat clients. You'll find that we have this. Check out these few comments regarding our customer service. Then feel free to take a look at more of our client testimonials here.
"From start to finish we were extremely impressed. Quick responses to all our questions and changes. Extremely professional. I highly recommend Ball Media to anyone looking for a great product at an extremely great price. Thank you Greg for all you and your staff did to make this a success".

"Ball Media Innovations is a first-class company that has the 'we will do what it takes to be sure you are pleased' philosophy that is unfortunately rare to find these days... they are first-class professionals. Every product has been of the highest quality. I feel extremely comfortable recommending Ball Media..."

"Ball Media Innovations made our Corporate Video project so easy and seamless. From managing the onsite video shoots and making my on-camera talent feel comfortable and at ease, to editing the clips into an impactful and effective story, everything Greg and his team did was with the upmost professionalism and talent. My management was EXTREMELY PLEASED with the product delivered. I would highly recommend Greg and Ball Media Innovations to anyone looking for a team that will make things easy and produce a top-notch professional video."

"I chose Ball Media Innovations because of Greg's responsiveness. I knew from the moment I talked to Greg I had chosen the right company. Greg guided me every step of the way, from writing the script to the actual shots of the install. The editing and voice over resulted is two high quality installation videos. We have a marketing video planned for next year. I wouldn't hesitate to recommend Greg and Ball Media Innovations."
Why we are the BEST Video Production Fort Lauderdale Company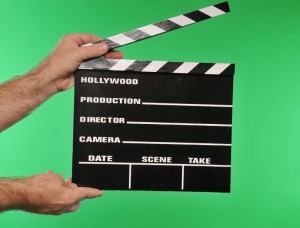 Whether you are looking for professional video production for social media, your trade show project or business website, Ball Media Innovations, a video production Fort Lauderdale company, has what you're looking for.
The best video production Fort Lauderdale services.
BMI is #1 among video prdocution Fort Lauderdale companies, and it's easy to see why: Our company is reliable, creative and affordable. Plus we understand business and training concepts that go into making videos effective. We bring that knowledge to you.
But a good production company is more than just the production services it offers, and that is why BMI also offers top-notch customer service and great pricing options. We have been around since 2002 and you can see our client testimonials. We make our clients happy!
More about why we're the best of video production Fort Lauderdale companies
Our client testimonials say it all. One client, who works for gMed shared her "incredible experience" when her company used ours to create a testimonial video for a new product. She talked about how her experience working with BMI was both professional and efficient.
Another client with Cracker Barrel Old Country Store gave the same glowing review for BMI. He added that President of BMI was easy to work with and never missed deadlines. He prepares in advance, which is a true sign of an efficient video producer. You want the best video prodcution Fort Lauderdale company, and Ball Media Innovations has everything you need and more.