By Greg Ball, President of Ball Media Innovations
Is it Worth The Expense to Use a Professional Video Crew to Tape My Corporate Event?
You're holding a training seminar, workshop, conference, convention, or some other live corporate event, and you're thinking about getting it all on video. It's a great idea! Video of your live event can really make a positive difference for your company.
But should you tape it yourself or have a professional company tape it for you? That depends on the uses you're planning for.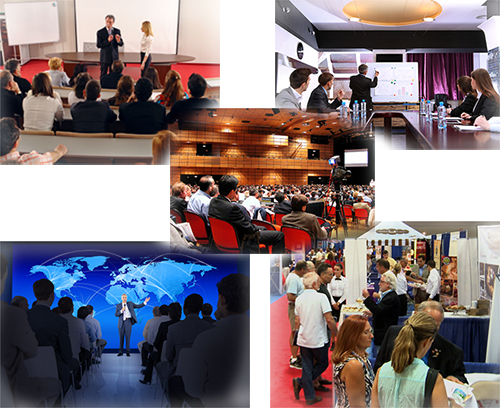 There are only so many people who can attend the live event, and even if it's held over the course of more than one day, once those days pass, so does the event's message and marketing opportunities. So you may want to videotape it to use for marketing and public relations purposes.
If your event includes training, only the group attending that session will benefit from this event. However, if you have the event videotaped, many others can benefit as well. Video can save your company tons of money since people won't need to travel in the future to take the course. It will also ensure the standardization and consistency of your training program.
You can simply use the video to fill in people who couldn't attend the event, or it can be used for documentation purposes. It can be used only within the company, or it can be shown to the general public.
You may be thinking, "well we will just have someone from marketing set up a camera and record the whole thing for posterity." Why go to the expense of hiring a professional video company?
With the rise of YouTube and decent quality digital video being able to be shot even from your smartphone or other mobile devices, it seems like anyone can shoot video today. I'll grant you that this may be a great solution if your video will ONLY be used for documentation purposes. For every other use, I'd have to say that the only way to go is to use a professional videographer. I'll explain it.
Use a Pro When Professional Video Quality is Essential
There are several benefits and advantages when you bring in a professional videographer to not only record but to produce your event. Having your corporate event professionally videotaped is the best way to preserve your live presentations and later distribute them in a form that's easy to view and manage across many media channels. Here's why:
As good as "consumer" video has become today unless your company has a full-blown broadcast video department, it's unlikely that anyone on your staff is equipped to produce the high-quality video your company deserves and needs.
Remember, if you plan on videotaping your event for later distribution, what your audience sees represents the image of your company.
Professional videographers spend thousands of dollars, not only on their cameras but also on all of the rest of the gear designed to work together to capture the absolute best images and sound possible. A professional video company will be experienced and skilled in the use of different lenses. They'll know how to use lighting and audio equipment for peak performance. A professional videographer, particularly one who has worked in live event capture, understands production value. He/she will know how to produce a video of your event that is more than a simple recording of what transpired, but one that is really worth sharing – even with people who may have attended the live event!
Think about the videos that you've watched. If a video is of great quality, you don't really notice how well it's shot, or how clear the sound is. What you DO notice is the message of the video. You'll be more inclined to watch it all the way through and absorb the information. If the video is of poor quality, with poor pictures and hard to hear sound, you'll notice it. If it's a brief home video, you may watch it through. Yet if it's something like a training video, you'll lose your audience's attention rather quickly.
Use a Pro When a Professional Attitude From Your Crew is Essential
A professional brings with them a professional attitude. Just as your presenters will be representing your company at your event, professional videographers and their technicians will be representing their company. Their reputation is on the line, so you can be sure they will treat you, your guests, and your event with the utmost care and professionalism. They will know how to get the best shots of your event, but also how to remain unobtrusive to your presenters and the audience.
Use a Pro When Editing Experience is Essential
Post-production is an important part of the process that will make or break your video. The level of editing, including graphics, will make a huge difference to the quality and effectiveness of your video. You may have an editing program, and it may look as simple as cutting and pasting clips together, but professional editors spend years training in order to make video look seamless and natural.
Use a Pro When Overall Competency is Essential
Let's face it, you are there to put on an event. You need to focus on your meeting and message. Videotaping is not your core competency, but it is for professionals. By hiring a professional to record your live event, you know you have that base covered, and it's one less thing you need to worry about.
You can also expect the finished video in a timely fashion because of the professional's experience and skills in sorting through footage and video editing. You wouldn't waste time and effort in preparing the food for your event - you would hire a caterer. Doesn't your video deserve at least the same consideration?
The bottom line is, if you want a high-quality video produced of your event that is effective, reflects your company's image and is delivered in a timely fashion, you can never go wrong with making the decision to get a professional video production company involved.
Want help with your live event video?
If you're in the South Florida area, visit our Miami Event, Conference, Convention Video Production page to see what we offer and why BMI is your best choice. If you're in Central Florida and Orlando, visit our Orlando Event, Conference, Convention Video Production page.
Give us a call! We're happy to talk with you about your project. We can give you ideas and a free quote.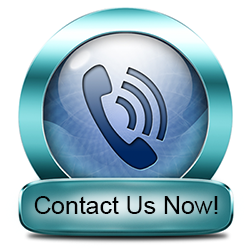 Or Use the Contact Form Below (we'll keep your info private)
© Copyright 2021 Ball Media Innovations, Inc. All rights reserved. Any reproduction of the written contents or images on this website without prior written consent by Ball Media Innovations, Inc. will be prosecuted. This site is protected by Copyscape.