Video Demos for
Training and Education Video Production
Choose from the training Demo Clips Below. If you don't see what you're looking for here, call us. We have many other samples we can post for you. Call (954) 432-1274.
Customer Training Video: This video was produced to be shown through the Home Depot website. It uses a spokesperson to discuss the benefits and uses of the product line, and to teach the installation process.
The client informed us that Home Depot will now be using this video as an example of the "gold standard" of videos for all of their product distributors to refer to when producing their product videos.
Health Training Video: This video teaches on a difficult medical subject using a combination of animation and a live spokesperson.
Emergency Preparedness Training Video: This was part of a series of videos produced for the state of Florida to train their teams on the best way to handle emergencies brought on by solar storms. The videos were interspersed with live training sessions.
Live actors performed on two green screen sets. Everything you see in the first set (except the actress and the papers she's holding) is virtual, including the desk, and the video screen playing behind the actress.
Everything you see on the second set is virtual other than the actress.
The series of videos was highly successful, and received great reviews from the students and clients.
Medical Marketing and Training Video: This video was made as a combination marketing video and client training video for this FDA approved skin care product.
Product Training Video: The manufacturer gives this instructional video to those who purchase their shelter system. It's offers step by step instructions for assemly in a very easy to understand way.
The video is also used at tradeshows to show how simple the shelter system is to use.
Employee Sales Training Video: This video examples effective sales techniques for this kitchen and bathroom remodeling company.
Medical Practice Training Video: designed to teach medical practices how to deal with finances including ways to increase revenue.
The white board animation is currently a popular method. It was used here to make a normally dry and challenging topic much more interesting and easier to understand.
A on-camera announcer was used with the animation.
Medical Training Video: This video was designed to train patients on the use and care of a this company's blood sugar monitor.
Visit our About Us page to learn more about Ball Media Innovations, and why we're your best choice for your video productions.
Or
Visit our Contact Us page for a free consultation with no obligation. We would be honored to answer your questions, give you some ideas for your video, price your project and help you get started! So please: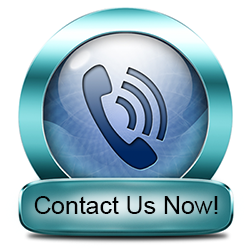 .........................................................................
Or Use the Contact Form on the top right of this page.
.........................................................................