Answers to Commonly Asked Questions
Q: What exactly do you do?
We offer you professional quality video production, post production, foreign language translation and commercial still photography services. We create ideas. We write, direct, shoot, produce, edit, create graphics, animate and translate — whatever it takes to create a great video for you. We bring you the best people for your project. We offer gifted, experienced crews, technicians, artists and translators who have proven track records with projects similar to yours.
And then we go a step further…
We have extensive knowledge of the concepts in areas such as marketing, advertising, training and public relations. We know how to use that knowledge to enhance your video. We're committed to helping you meet and even exceed your goals, and we have the tools to do it.
We invite you to read "The Secret to a Successful Video: Why quality is key and how to get it!"
Q: How much will my project cost?
You've heard of those 30 second Super Bowl commercials that cost millions, while a very simple spot of the same length could cost as little as $2,000. That's because a long list of factors goes into determining price, such as location, number of cameras needed, graphics, special effects, talent — and the list goes on! We recommend that you read our article called "How Much Should my Video Cost?"
With that in mind, our philosophy is to give you top value for your production dollars and the best bang for your buck! We'll do our best to strategize with you so that your video totally meets your goals, while staying within your budget. At BMI we give you exceptional, professional quality at reasonable prices.
Q: What locations do you work in?
We have crews in South Florida and Central Florida. We also partner with a crewing company that has hand-picked, proven video crews around the country and the world.
If your shoot is outside of South and Central Florida, you'll have three options:
Our Florida director and crew members can travel to your location.
We can send a Florida director to your shoot location, and use a local crew. (many of our clients prefer to send Greg Ball to direct their shoots, while saving money on travel costs by using local crews).
We'll bring in a local director and crew from the area of your shoot. We'll organize, coordinate and oversee the shoot, and we'll handle post production in Florida.
We'd be happy to discuss the benefits of each option with you! Just call (954) 432-1274 or toll free in the United States (866) 570-8612.
Q: Are there videos you won't produce?
Yes, there are some videos that BMI won't work on. Here are some guidelines:
Sorry, but BMI does NOT produce personal videos such as wedding or birthday videos. It's just not what we do. We recommend that you google something such as "wedding video production" to find a company that can help you.
We do not take on projects that feature sexually oriented topics, nudity, or extreme violence.
Q: What's BMI's customer service like?
Exceptional, personal and consistent service. We want you to keep coming back, and we want you so happy with us that you recommend us to others. We know that requires that we go the extra mile, and we do. Honesty, integrity and professionalism are a part of our corporate and personal values, and our clients trust us because of it! We bring you a proven track record of satisfied clients, and we're committed to YOUR satisfaction!
Here are some ways that we create a great experience for you:
Quick and clear communication. We consistently return all of our clients' calls and emails as quickly as humanly possible.
We involve you as much or as little as you wish in the process.
If you're new to video, we'll guide you every step of the way!
We'll work within your budgets and deadlines.
We're dedicated to making you look good, and to helping you reach your goals. We actively seek to achieve this in a wide variety of ways.
We believe in good manners, and you'll experience that with us in every phase of the process.
Small or big projects get the same outstanding service and attention.
Check our Client List and see what they've said about us on the Client Testimonials Page.
Q: How do I get started?
Call, email or use the form on the top right of this page. If you have an RFP, please email it (see below).
We find it most helpful to have a short chat with you by phone. Through a brief conversation we can assess your exact needs. There's no obligation and we're happy to talk with you. We may even be able to give you some great ideas for your project.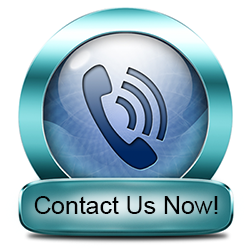 Or Use the Contact Form on the top right of this page.