Hollywood Florida's

 

Absolute Best Video Production Company
For Business & Medical Video Services & Events
If you're looking for Hollywood Florida's best video production company, look no further. At Ball Media Innovations we're experts at producing videos for sales and training. Our people have extensive schooling and skill in these areas. We have practical experience creating power-packed videos for hundreds of small businesses, mid to large size corporations and medical practices. Contact us now for a free consultation.
We're Also Live Event Video Experts!
If you're looking for a Hollywood video production company crew for your live event, we've got you covered. Our A-List crew members will do an outstanding job for you. We're familiar with the venues and locations there and you'll have Hollywood Florida's top crew members at competitive prices.
OUR HOLLYWOOD FLORIDA VIDEO PRODUCTION SERVICES
From start to finish, we handle every part of the production process. Whether you need an animated explainer video, or a full start to finish production, we have you covered. When you hire our company you'll have a great experience. We'll help you to get the most bang for your buck by constructing a video designed to work effectively. We're the top Hollywood Video Production Company for businesses of all sizes, as well as medical clients such as doctors practices, hospitals, medical schools and medical manufacturers. Take a look at our various services using the links right below:
IN BUSINESS ALMOST 20 YEARS NOW!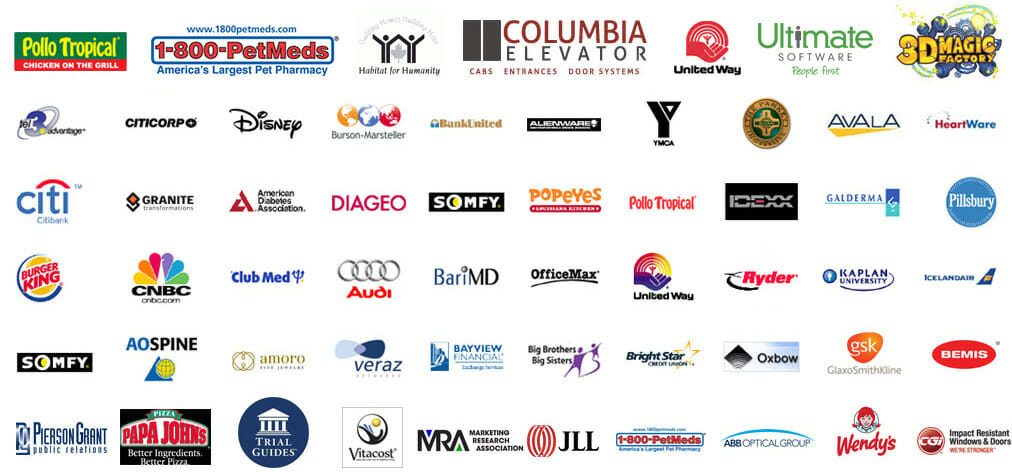 Our Hollywood Video Production Clients Consistently Rave About Us!
We're known for integrity, consistency, creativity, and bend-over-backwards service. We hear from clients that this is unusual in the area. If you're looking for a Hollywood video production company, take a look at some of the testimonials our clients have given us. Then give us a call and we'll start the process.
"Ball Media Innovations is a first-class company that has the 'we will do what it takes to be sure you are pleased' philosophy that is unfortunately rare to find these days... they are first-class professionals. Every product has been of the highest quality. I feel extremely comfortable recommending Ball Media..."

"The professionalism they showed was unsurpassed. They were a delightful group of people to do business with. Ball Media far exceeded my expectations in all areas... They made me feel at ease, did everything professionally, and without any stress or attitude... I look forward to doing future media projects with Ball Media."

"Greg and his team deliver a superior product at a value that can't be matched. Greg far exceeded my expectations with his professionalism and talent... He was able to pick up the project with little instruction and delivered exactly what we needed... I highly recommend Greg and Ball Media Innovations..."
What makes our Hollywood Florida video production company different? 
Some of you will simply want a great quality video that captures your event. That's one of the things we're good at. But if you're looking for a marketing or training video, we become part of your team. Our goal is to help you get the most effective videos we can, within your budget. We apply our many years of skill and education to your project to come up with an affordable solution.
Add to that some incredible customer service and you get a company that you can feel great doing business with. We care about the quality of your videos. We also care about giving you a pleasant and positive experience. Our crews have great "business manners", and you'll experience their professionalism. You'll consistently find working with Ball Media Innovations a pleasant experience.