Are you looking to hire a freelance video editor? You're not alone. Video editing is needed by private individuals as well as businesses. We'll talk about how to pick the right freelance video editor for you.
Who needs to hire a freelance video editor?
Of course, many people use freelance video editors for their private projects such as tributes and private events.
But each day more and more companies and organizations are discovering the power of video editing. They often use video editing services to put together a video for a company website or a YouTube "how-to-video." Other uses include training videos or testimonial videos that showcase a product or service. Maybe it's a "walk-through" video for a real estate project.
Whether it's for a business or it's a personal event video, you want the best possible quality. For businesses, it absolutely must be of professional quality. It must reflect your brand. And it should follow the "voice" of your other communication channels.
Today, many videos are now shot in-house and then sent to a professional freelance video editor for finishing. Budget constraints are one reason for this trend. And with the increase in video content available on digital platforms, the demand for video content has skyrocketed. Also, thanks to an increase in smartphone video capabilities, shooting quality video in-house is now within reach of everyone.
For those wanting to follow this growing trend, the first question to ask is how to hire a freelance video editor? There are many professional freelance video editors available but finding the right one requires some research and due diligence.
Guidelines to Follow when hiring a freelance video editor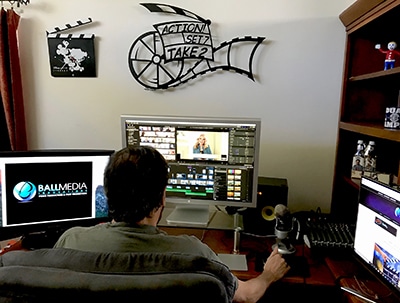 Ok, so what are some of the steps required when debating about how to hire a freelance video editor? You need to remember that editing is subjective process. If you were to send the footage you shot to 20 different editors, you'd end up with 20 different completed videos. But you will notice whether a video is professional in appearance or not.
Here are some basic guidelines that can make your decision easier:
View the videos that the freelancer has edited.

Look for transitions from scene to scene, audio quality, music, titles, and pacing. The key is an editor who will work hard to optimize your shoot. Most people can sense whether a video has a professional, polished appearance or not. You'll want to avoid any video editor with videos that looks amateurish.
Review their overall experience.

If you're planning on a business video, you'll want to be sure the freelance editor has experience in that genre. For example, if you're a business, you'd want an editor like those you'd find at Ball Media Innovations. That's because we have massive experience editing business and training oriented videos.
Decide if you want someone who will work as part of your team or will work independently.

The ideal candidate can accommodate both options.
Talk to each one.

Find out if they're willing to follow your direction on the project. You want to hire a freelance video editor who will put their ego aside. After all, it's your project.
Make sure the prospective freelance editor asks you questions.

They should have the same vision for your video that you bring to the table. The only way you can be sure that they do is if they ask the right questions.
Make sure the freelance editor will help you with shooting the video
Here's something else to consider when deciding on how to hire a freelance video editor. Will the editor help with the planning and shooting of the video? At our company, Ball Media Innovations, we're happy to provide guidance to those who are shooting their own videos. Our goal is simply to help you shoot the best possible video you can. And we do this by providing you with simple tips and techniques that our award-winning videographers employ.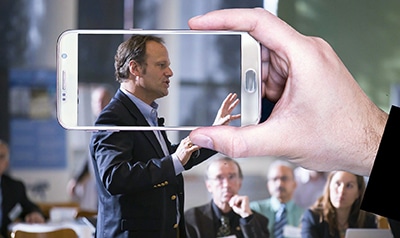 What type of help can you expect? Our answer is always, "whatever you need." Do you want input on what equipment to use? Or do you need help writing your script, or do you want someone to take what you've written and make it more video effective? We also provide guidance on wardrobe. And if you're appearing in the video, we'll give you tips on how to engage with your audience.
When creating a video from scratch, you'll want a freelance editor who has access to stock footage and stock photos. These tools will enhance the video. They will also help bring out the best in the video and photos you provide for the finished product. At Ball Media, we're also able to create a video using nothing but stock footage or animation, or a combination of both. Make sure the freelance editor you hire has that capability as well if that's something you'd like.
Experience and More
Sure, you want to hire a freelance video editor that has tons of experience. But there's something else you want in a video editor - and that is storytelling ability. This is especially important if you're producing a personal event video. An editor with storytelling ability can take a story or event and make it more compelling. More emotional. Even more exciting.
Good communication is essential when hiring a freelance video editor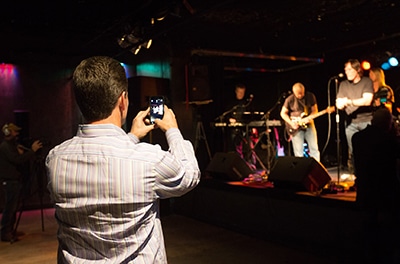 You also want someone who will communicate with you every step of the way. That means phone calls, Zoom calls, emails and more. Throughout the process questions will come up, suggestions will be presented land decisions need to be made.
The best way to have a collaborative process is to communicate whenever it's needed. This will help to avoid any surprises at the end of the project.
Here's one mistake to avoid: We'd suggest that you don't hire an out-of-country freelance video editor or company.
One of the keys to a successful video is communication between yourself and the editor. And too many things can get lost in language translation. Additionally, you'll be in different time zones. That can radically slow the process down.
Most low-cost editors are based in a foreign country. Unless you have a translator on board, you may run into communication problems. Also, watch for in-country companies that farm out their work to out-of-country freelance editors. It can be just as difficult.
Equipment and software should be professional level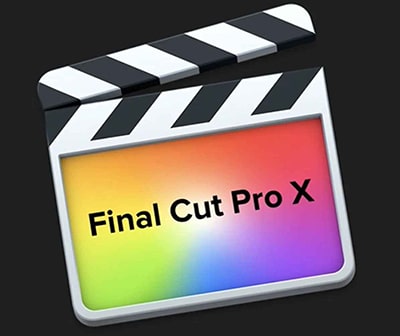 Another key when you're working on hiring a freelance video editor is to ask what type of equipment they use. If they don't use professional level video editing equipment, it's time to move on to the next freelancer you're considering.
The finished product edited on professional equipment will be far more engaging than someone who works with amateur software on their desktop computer. The reason - professional editing involves color correction, sound effects, graphics, special effects, transitions, the ability to employ speed ramping and slow motion, and so much more. Otherwise, you'll end up with an amateurish looking video.
So programs including Final Cut ProX and Adobe Premier Pro are commonly used by professionals.
Ready to Hire a Professional Freelance Video Editor?
Hopefully, these guidelines will help you pare down the list of potential freelance video editors to one or two. Then you can make an educated decision. At Ball Media Innovations, we've worked with many different companies and organizations editing a wide range of videos. I would be happy to share our work with you. I'd also welcome the opportunity to provide you with a cost estimate on your project - with no obligation of course.
Learn more about our professional video editing services here, or click on the button below to get things rolling.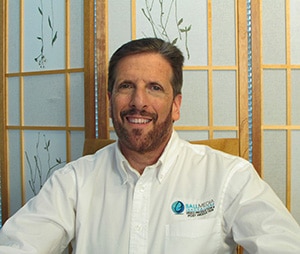 About the Author & His Company: Greg Ball, is President of Ball Media Innovations, Inc. Prior to starting the company, he ran the Burger King World Headquarters video operation. Greg founded Ball Media as a Miami video production company in 2002. He eventually expanded services to also become an Orlando video production company. Greg directs shows in both locations, as well as nationally, with crews throughout the country.
Ball Media Innovations specializes in producing videos for businesses as well as the medical community. This includes web videos, marketing and training videos, social media videos, convention, conference, and trade show videos.
© Copyright 2021 Ball Media Innovations, Inc. All rights reserved. Any reproduction of the written contents or images on this website without prior written consent by Ball Media Innovations, Inc. will be prosecuted. This site is protected by Copyscape.