By Greg Ball, President of Ball Media Innovations
Make Your Video Awesome with High Angle Shots
It's a bird, it's a plane, it's superman…no wait…It's a camera…
Often a video project calls for that unusual, extraordinary shot, that's different from the ho-hum types of shots typically found in most corporate videos. Depending on where you're shooting, and the subject matter, there are many available options for you to consider.
Here's one example, with a variety of solutions. Let's suppose that you're marketing speed boats, and you really want to show the boats in action. You could just use a camera situated onshore to follow the boat as it speeds left to right or right to left. That could be a very neat shot.
But now consider moving the camera along with the boat. There are several ways of doing this, and here are a few:
Helicopter Video Production
You could hire a helicopter and camera operator to fly over the water shooting the boat as it moves. The results, if done right, would be amazing.
Of course, this type of shot can break your budget, since you need a helicopter, skilled pilot, and the right type of equipment that will mount a camera. You'll also need a carefree videographer who won't mind heights, as part of the team.
Quadcopter Drone Video Production
These small remote-controlled copters can also shoot beautiful shots of that boat in action. Typically a small GoPro or DSLR camera is mounted onto the copter, and there are additional pieces of hardware added to allow the camera to pan and tilt by remote control. The shots can be quite amazing. Sometimes we're surprised by what we find as we shoot with this device.
Recently, we were hired to shoot a portion of a documentary in a small remote area in Central Florida. Our client asked us to shoot some aerial video of the property. As we were landing our quadcopter, we attracted the attention of an alligator living in the water. He was enamored with our copter and was hoping to get a closer look with his hundreds of teeth. We were lucky to get the shot and save our copter from the jaws of disaster.
Take a look at this close call with a gator and our Quadcopter:
Recently the use of these types of copters has become somewhat controversial. The FAA has stepped in and challenged the legality of using these copters for commercial purposes. As of this writing, it's been deemed "legal", but we're expecting new rules and regulations to surface in 2015.
Camera Jib Video Production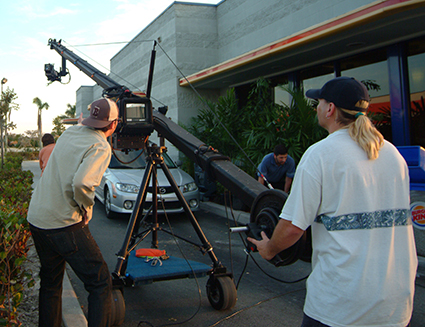 A camera jib is a large boom with a camera on one end and the pan and zoom controls and a monitor on the other end. This jib can be 30' to 40' tall and can be moved vertically, horizontally, or a combination of both. Having a jib to shoot the footage can add some superb angles and great movement to your video.
A jib is also great for indoor use where you have very high ceilings and large equipment. It's perfect when you're looking to add some movement to the shots.
We've used jibs with many of our manufacturing and real estate clients to add some polish to an otherwise static series of shots.
What Should I Use?
Right now Quadcopters and drones are the most popular and cost-effective way of getting those unusual high angle outdoor shots. The uses are endless. Regardless, the best option for you will depend on what and where you're shooting, and the purpose of the high angle shots.
Do you need a video produced? We offer all forms of high-angle shooting. We'd be happy to chat with you about your video.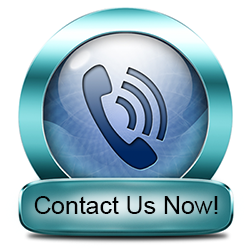 Or Use the Contact Form Below (we'll keep your info private)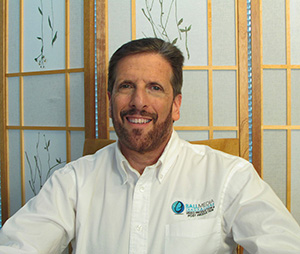 About the Author & His Company: Greg Ball, is President of Ball Media Innovations, Inc. Prior to starting the company, he ran the Burger King World Headquarters video operation.
Ball Media Innovations specializes in producing videos for businesses as well as the medical community. This includes web videos, marketing and training videos, social media videos, convention, conference, and trade show videos. We also offer video editing services and explainer video services.
© Copyright 2021 Ball Media Innovations, Inc. All rights reserved. Any reproduction of the written contents or images on this website without prior written consent by Ball Media Innovations, Inc. will be prosecuted. This site is protected by Copyscape.