By Greg Ball, President of Ball Media Innovations.
I was at a circus once, and saw this amazing act, a girl, shot an arrow through an apple on her husband's head – while blindfolded! Most of us do not have that kind of skill, and especially, in video marketing, how can you hit your target, if you do not even know what you are aiming at.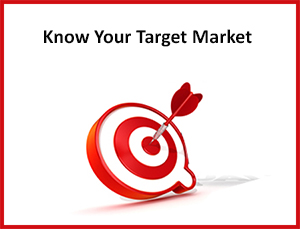 Knowing your target audience is probably one of the most important factors in producing a successful marketing video. One of the biggest mistakes people and businesses make is thinking that their marketing or promotional videos are about them. They are not about you or your business, they are about your audience!
A successful business video needs to connect with your audience emotionally and get them to take action. In order to do that effectively, you must really know your audience, what they are looking for in a provider of your company's goods and services, and particularly what their "pain points" are.
When you can show your target audience that you "feel their pain," and then offer them a solution for it, you will have the chance to make a sale!
Three Steps to Identifying the Audience for Your Marketing Videos
Just how do you go about identifying your target audience? Here are 3 basic steps.
Marketing Video Production Prep Step 1 – Who are You?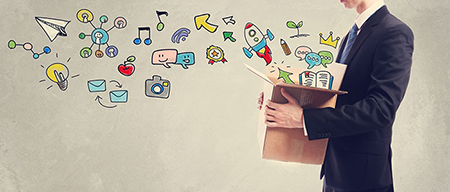 Yes, I did say that your video is not so much about you as about your target audience. However before you can identify who your ideal customers are, you do have to ask yourself who you are!
However, the key question needs to be refined a bit. Rather than thinking about what you do or what your product or service does, think about how it solves your target audience's problem.
This is where you really put yourself in your client's shoes. You also have to think about your company's core values, your value-added services, and what distinguishes you from the competition. You may need to do some serious introspection here, and clearly define your product or service to get to who your target audience really is.
Marketing Video Production Prep Step 2 – Research and More Research
Now that you know who you are, and what you are selling, the next step is to hone in on who it is you

want to market to, and that requires a lot of research. You need to start with the basic demographic information such as age, gender, marital status, education level, etc., of who you want to reach.
Beyond that, you need to build a profile of your customer that goes into greater detail.  That entails obtaining what is known as psychographic information.  Psychographics include things such as likes, hobbies, values, lifestyle, attitudes, needs, wants, desires, etc. This will help you understand why they would want to buy your product or service.
One of the most helpful ways to combine demographics with psychographics is to create what professionals call a "marketing persona." A marketing persona is your ideal target audience member. Give him a name, and a personality. For example:
Bob is a 50-year-old man, married with two kids, a high-income earner, who enjoys traveling and adventurous vacations.
That is your basic research. Then, we take step 2 further. This is your more advanced research. You'll need to delve deeper and gain some significant insights into what drives your audience. This is where you need to hit those pain points.
The best way to get this kind of information is right from the horse's mouth. Do some direct interviews with satisfied clients. In an informal setting, like a lunch, ask them what had been their biggest concerns in working with your company, and what you did to overcome those issues, why are they loyal, what if anything would they like you to do differently, why did they choose you over a competitor. These responses will be a writer's dream when it comes to scripting your video!
Marketing Video Production Prep Step 3 – Know Where They Are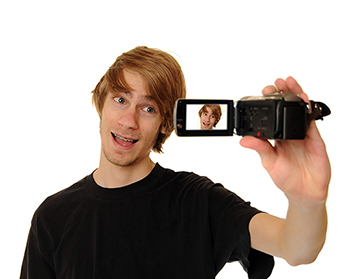 Now that you know who you are and who your customers are, unlike that gal with the crossbow and the blindfold, if you are going to hit your target, you need to know where they are!
This means you must have a very clear picture of where and how your target market engages with video content.
If your demographic and psychographic information reveals that your audience skews older and is mostly made up of TV viewers, or they use desktop computers, then you want to make sure your videos are ideally created for those platforms.
If on the other hand, you are trying to reach millennials, then you have to be sure that your videos are of the ideal length and style for viewing on mobile devices.
You'll also want to determine where your target market hangs out online, such as on social media sites like Facebook or Linkedin.
What Good Is a Video That No One Sees?
You can make the most creative, the most visually spectacular video, but what good will it do if it is not seen by the people who need to see it? Or worse yet, suppose your video finds the right audience but fails to connect with them?
Think of it this way. Suppose you are a B2B company. You go to a networking event, and every table has a sign identifying exactly what their company does. You would not bother to go speak to the companies that you know would not have a need for your goods or services. Getting to know your target audience is like putting those signs on the tables. It lets you focus your efforts where they can be the most effective.
Ultimately the goal of your marketing videos is to connect emotionally with your audience. Following these basic steps will help you better to understand the wants, needs, and desires of your audience, which will allow you to create videos that not only inform and entertain but engage with your audience and compel them to take action.
Want help with your video marketing project?
Ball Media Innovations is a leader among Miami video production companies. We're the only company to our knowledge with true experience and education in the art and science of marketing.
Visit our Miami Video Marketing page to see what we offer and why BMI is your best choice. Then give us a call! We're happy to talk with you about your project. We can give you ideas and a free quote.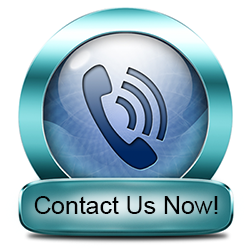 Or Use the Contact Form Below (we'll keep your info private)
© Copyright 2021 Ball Media Innovations, Inc. All rights reserved. Any reproduction of the written contents or images on this website without prior written consent by Ball Media Innovations, Inc. will be prosecuted. This site is protected by Copyscape.