This press release will be put out on March 27th, 2018:
March 23, 2018, South Florida – Ball Media Innovations (BMI), a full-service video production company serving Miami to Orlando since 2002, is happy to announce that they are now expanding their services to include Digital Marketing!
Greg Ball, President of BMI has an extensive background in marketing, so this was the natural next step. In addition to a formal education in business, he ran Burger King's Worldwide Video Communications department before starting BMI, where he worked closely with their marketing department to create marketing videos that were seen around the world.
Currently one of BMI's primary specialties is video production for marketing purposes. "My clients have expressed the need for digital marketing support for years now, and not only to get their videos seen, but to promote their businesses in various ways. I decided that the time was right to move forward and to offer digital marketing services," says Greg Ball.
For anyone seeking digital marketing services in Florida, it can be tough to find a company that can be trusted to give good service and quality. "There appears to be a lot of over-promising and under-delivering in the digital marketing world," says Greg Ball.
Having been in business in South Florida since 2002, Ball Media Innovations has developed a strong reputation for consistently outstanding service and quality. According to one of BMI's clients, Lee Sanders, CEO of Aero Design Labs, "Ball Media far exceeded my expectations in all areas. They were a delightful group of people to do business with. The professionalism was unsurpassed."
"I tell potential clients that when their reputations are on the line, and their money is being spent, make sure to choose a company that's trustworthy. Make sure its people have the skills to deliver what they promise you, and make sure your end products will be professional," says Greg Ball. "We offer an American team of well-vetted and outstanding professionals who live by BMI's high standards and practices," says Greg Ball.
Ball continues with a list of the 7 main services that his company offers as follows:
Paid Advertising
Video Marketing
Web Design & Development
SEO (Search Engine Optimization)
Social Media Services
Email Marketing
Reputation Management
"Of course we'll be strategizing to help our clients succeed and reach their goals," says Ball. "At the same time, we believe in being accountable and transparent, in providing a great experience, and in giving consistently amazing customer service," says Ball.
Contact BMI for more complete details.
# # #
Along with digital marketing services, Ball Media Innovations is one of Florida's leading providers of video production services for corporate, marketing, and training videos as well as digital marketing services. BMI has been successfully serving small to mid-size businesses, large international corporations and organizations of all sizes since 2002. They serve the Miami, Fort Lauderdale, Palm Beach and Orlando areas.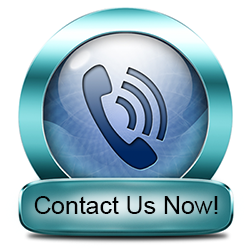 Or Use the Contact Form Below (we'll keep your info private)
© Copyright 2021 Ball Media Innovations, Inc. All rights reserved. Any reproduction of the written contents or images on this website without prior written consent by Ball Media Innovations, Inc. will be prosecuted. This site is protected by Copyscape.