Expert Staging and Production
for Events, Conferences & Conventions
Audio Visual - Lighting - Scenic Concepts - Set Design
BMI offers customized staging and production services, combining innovative thinking, state-of-the-art technology, and highly experienced audio, video and lighting engineers and artists.
We specialize in staging for mid to large size corporate and organizational events, conferences, business meetings, product launches, and tradeshows. Our crews are known nationally and internationally for producing high quality, smoothly run events, and you'll receive advice and support that will help you meet and exceed your goals!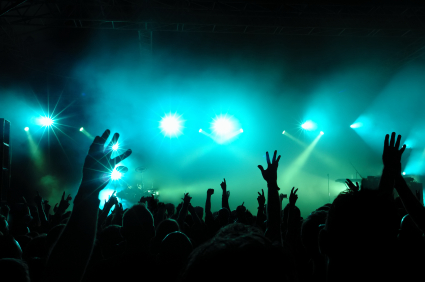 Based in South Florida, we serve clients in the Miami, Fort Lauderdale, Palm Beach and Orlando areas, as well as national and international clients.
We bring you world-class quality, outstanding personal service and competitive pricing. We offer staging, AV, video production, video capture of your event, video magnification, scene design and creation, and content delivery. Call us at (954) 432-1274.
What Can We Do For You?
Audio Visual & Lighting
Our expertly trained staff will create solutions for your event using the latest equipment. Our highly experienced crews are committed to perfection every time. We have a reputation for consistently delivering clear video, crisp audio, great lighting and a smooth experience.
Staging & Scene Design
We offer customized set design and creation, as well as a full selection of decking, surrounds, podiums, modular flats, and carpet.
We make the process easy for you!
1. First we really listen to you. We'll discuss your vision, and other relevant things like your brand, the message you wish to get across, and what your show will consist of. We'll give you our recommendations and we'll find out exactly what you want.
2. We'll then create. To help you visualize, we'll create an artist's impression using pencil sketches, which we'll convert to CAD and Renderings, and finally to a fully animated Real Time 3D Show Visualizer.
3. Once we receive your approval, we'll bring it to life at your event.
Content Creation
Our artists and technicians can create PowerPoint and Keynote graphics, 3-D animations, and videos to be played during the event. For details about the videos we can create for you, visit our Event, Conference & Convention Video Production page.
Video Capture & Image Magnification
Using HD equipment, we can tape your event, speakers and audience, and we can magnify the on-stage happenings so that the entire audience has a great view.
What Other Technology Do We Offer You?
Widescreen Video Projection
We offer you the region's only Video Projection Blend specialists and Spyder/Multi-image Operators. We can utilize multiple projectors and blend the images together, giving the appearance of one continuous image no matter how many projectors are being used.
3-D Holographic Projection & Telepresence
You'll have the only provider of this technology in the region. Imagine having a key note speaker, performer or even an entire band appear on stage in 3-D, but they're not really there. This can replace travel with on-stage holographic 3-D teleconferencing and performing made possible from multiple locations. This does NOT require special glasses.
Honestly we never get over how amazing this technology is! During your event you'll be able to:
Have live projections of speakers or performers from other locations, so it will look like they're actually there on stage. They'll be able to talk and interact with others who are really on the stage, as well as with the audience.
Project 3-D animations that look so dimensional you'll be tempted to touch them.
Create special effects on stage - a playground for the imagination!
Our People Will Impress You!
From stage hands to technical specialists and artists, you'll find them to be highly capable, respectful, friendly, professional and hard working.
All of them are proficient working with hi-end state of the art technology. Each of them has the same goal: To bring you a flawless production that helps you achieve and exceed your goals.