By Greg Ball, President of BMI
It's costly to have a custom video produced, but there are ways to reduce expenses. With a little bit of planning, you can keep to your budget. Here are some suggestions:
1. Use amateur talent: Sometimes using amateur talent is the best option, and it can save you hundreds or even thousands. Look within your own organization for someone who's capable of speaking about your company or products. You may have the perfect actor or actress available for no additional cost. Additionally, you'll have someone on the video who knows and understands your company.
Read our article called Choosing Actors – Amateur Vs. Pro for help on deciding what would work best for you.
2. Write your own script. No one knows your company, products or topics as well as you do. For many purposes you don't have to be a professional writer to prepare an effective script. A professional director can take your rough script and modify it for video effectiveness. This is far less expensive than hiring a professional writer to research and write it from scratch.
3. Keep animated motion graphics to a minimum. Graphic artists can add significant expense. Often keeping things simple is the best route. A good production company can build certain types of simple graphics without the need for an artist, which will cut down your costs.
4. Use stock footage and still images in place of shooting video footage. Often you can find the perfect shot in stock footage libraries, and lower the amount of footage a production company needs to shoot. Also, you may be able to re-purpose some footage that you already have from other videos or from your advertising agency.
Want free footage and photos? Some places such as NASA and many tourist bureaus will give you free footage and photos, depending on the use of your video.
5. Use shot lists. A shot list is a detailed list of what footage will be shot, and it's based on your script. Most directors will create one to use at your video shoot, however some don't do this. Ask your director to provide one. This can save time and money, because the crew will shoot everything in a logical order and a more efficient manner. This can prevent overtime charges or fees for additional days of shooting.
6. Shoot at your location. Studios are quite expensive to shoot in, and can easily double or triple your production costs. Instead, find a quiet location in your company, such as a large conference room. If the room is large enough, a production company can provide scenic backdrops, or you can provide props like plants and pictures to hang on a rear wall.
7. Use interview techniques rather than using a teleprompter and operator. For executives or employees who have long scripts, if they know their subject very well, consider having the video shot interview style. Most people are comfortable having a conversation on camera instead of reading. They also may sound more natural. Prepare a list of questions in advance for the interviewer (either your director, you or another employee), along with desired answers. A good director knows how to help draw out the answers and information you're looking for.
For outstanding quality at competitive prices call us at Ball Media Innovations today! We would be happy to discuss how we can help you create your high impact video.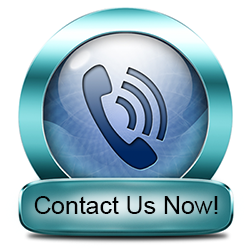 Or Use the Contact Form Below (we'll keep your info private)
© Copyright 2014-2019 Ball Media Innovations, Inc. All rights reserved. Any reproduction of the written contents or images on this website without prior written consent by Ball Media Innovations, Inc. will be prosecuted. This site is protected by Copyscape.