By Greg Ball, President of BMI
Optimizing the Editing Process To Save Our Clients Time and Money
Your time and money are precious. There are a number of ways that a well-organized post-production process can save you both.
Prior to starting Ball Media Innovations, I ran Burger King Corporation's global video operation. Each year we always had a crunch time just before the annual convention. We had to create a large number of videos (many requested at the last minute) in a short amount of time. These videos were to be shown at the convention.
In this pressure-cooker environment I learned how to streamline the editing process while producing high-quality videos. In my own Miami video production company, I've found that this process saves our clients time and money.
It's not that complex really. Keep in mind that it can change somewhat from client to client. This is because some clients prefer to be involved in every decision, and others just want us to handle everything. It's important to be flexible to accommodate our client's needs and preferences.
Also, special circumstances can change things substantially. For example, we just finished a project with a public relations agency. They wanted the video completed to their specifications before showing it to their client. That included all of the effects and transitions. This meant that we essentially completed the video twice. Once was to their specifications, and then again we re-edited to their clients' specifications. That was a little more costly for them, but they felt it was important to show their client a more finished, less rough cut.
Here are the basic steps involved in our post-production editing process:
1. Discuss the look/feel and experience the client is looking for.
Usually, much of this step happens prior to the production process, but it's essential to make sure that we're on the same page as the client before we begin editing. I may discuss some specific preferences with my clients such as the style of background music they'd like, or the type of voice-over announcer they're looking for. Perhaps they want to match certain colors or fonts. Based on their feedback, if they prefer, I may give them samples of these things to choose from.
2. OPTIONAL: The client reviews the raw footage with time code and suggests segments to include.
This is not always needed, and but sometimes it will help by:
Shortening the total editing time.
Giving the client exactly what they want to see!
We often offer this option to clients with certain types of videos. For example, suppose we've shot something such as interviews, and the interviewees use technical terms. The client may know better than anyone else which soundbites should be included in the video. We're happy to choose the relevant sound bites, but sometimes it's best if the client gets involved in selecting them.
If the client wants to select the sound bites, our first step is to insert time codes onto the raw footage that the client will see. This way they're able to tell us the exact starting and stopping points for the clips they'd like included. It's also helpful if the client indicates the starting and ending words associated with the time codes. This helps avoid confusion.
3. The video rough cut is delivered for review.

This version of the video includes the music, graphics, and voice over, but it's rough. It doesn't have the finishing touches at this point such as color correction or transition effects or final audio levels. It will also have time codes on it so that if the client requests changes, they're able to tell us exactly where to look. The amount of time that this stage takes is up to the client.
4. The video re-edit stage.

Once we have the clients' requests for changes, we apply them. If there are a small number of changes or if they're very simple, we go right to adding the finishing touches at this point. If there are a large number of changes, or if they're complex, we'll wait until the client has once again reviewed the video and given approval. Then we'll add the finishing touches.
The amount of time this stage will take depends on a number of factors:
The amount of footage.
The length of the final videos.
The number of cameras used in the shoot.
The time it takes for the client to review the footage and give feedback.
The amount and type of changes the client requests.
Special effects being added.
If you have a specific deadline for your video, be sure to discuss this with your production company. They'll need to take that into account as they plan their projects, and they should be able to let you know if they can meet your deadline.
Do you need editing services? Call us now!
Visit our video editing services page, or just contact us now. We'd be happy to discuss your video with you. We'll give you a free quote, and we offer outstanding quality at competitive prices.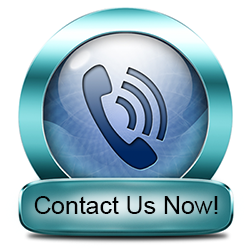 ©Copyright 2021 Ball Media Innovations, Inc. All rights reserved. Any reproduction of the written contents or images on this website without prior written consent by Ball Media Innovations, Inc. will be prosecuted. This site is protected by Copyscape.