"The quality and timeliness of their work has been incredible. I would definitely recommend Ball Media Innovations for anything video related. From marketing videos to training videos these guys have a really good understanding of your needs and expectations. Elite is extremely glad we chose Ball Media to do this work for us."

Elan Zadok, Marketing Director
Elite Aluminum Corporation




"...What initially set our focus on Ball was the cost-effectiveness of their proposal, but upon talking to Greg, I was immediately impressed by his knowledgeability in the field and his professional, personable manner.

From the beginning, he was always ready to explain technical issues, present the advantages and disadvantages of various methods, and respond to our concerns. He made an effort to learn exactly what we needed and what was important to us, and then came up with several options for how he could meet those needs. Over the course of the project, he demonstrated numerous times his commitment to quality and professionalism, often going the extra mile to solve problems. I really appreciate how Greg took ownership of the project, and it shows in the finished product. We are very happy with the quality of the video he produced for us."



Molly Davis
Product Development Manager
Active Parenting Publishers




"The Inquesta Corporation, Watch House International and the Florida Division of Emergency Management, the final client for this endeavor, were all extremely pleased with the performance and value that Ball Media Innovations provided to our project. They were a pleasure to work with, and they are effective in their profession. I highly recommend this company."

Jacques R. Island
President
Inquesta Corporation


See More Testimonials
Why Choose Our Miami Video Production Company?
South Florida has many video companies, but Ball Media Innovations is the best choice for marketing, training, PR, corporate communications or human resource videos. The same is true if you need live event video for conventions, trade shows and conferences. Here are 4 reasons why:

Reason 1: With our business knowledge, our Miami video production company can help you reach your goals.

To our knowledge there is no other Miami video production company that comes close to offering the business experience and knowledge we bring to our clients. That translates into videos that are more compelling and effectual. And... we do this while offering competitive pricing.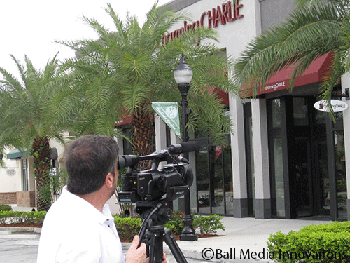 When you hire BMI, you'll work with Greg Ball, President and founder. Prior to starting this video company, Greg ran the Burger King World Headquarters worldwide video communications department. He worked extensively with the marketing, PR and communications departments to create successful PR and marketing videos seen around the world.
Read more about our marketing video production services here.

You may also be interested in our Website and Social Media Video Production services page.


Reason 2: We also have in-depth knowledge of video for training purposes.
Our Miami Video Production Company has produced more training videos than we can count. We understand training concepts and we know how to apply them to our videos to get the best results.
Visit our Training Video Production Services page to see what makes us the most uniquely qualified Miami video production company.


Reason 3: For live event video production, you won't find better crews.
Our crews are highly experienced, completely reliable and exceptionally capable when it comes to video for live events such as conferences, conventions, trade shows, meetings and concerts. Our Miami video production company can also produce videos to be shown at your events. Whether your video is for training, marketing, PR or corporate communications purposes, you'll be happy that you went with Ball Media Innovations.


Visit our Live Events Video Production Page to learn more about our Miami video production company.



Reason 4: We consistently bring our clients excellent service and a pleasant experience.
We hear a lot of stories from our clients about their less than stellar experiences with other Miami area video companies. We make it our business to please you. Our company policy and mission is to give our clients the best possible service and experience - at all times.

Read our Customer Service Policies here.



So What Should You Do Next?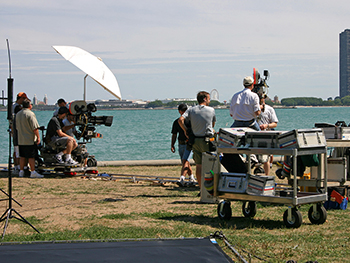 It's time to contact our Miami video production company. We'd be happy to talk with you about your project, give you some ideas, and a free quote. There's no obligation to you. Use the contact form below, or do any of the following:

Call Us Now:


(954) 432-1274 (Miami, Fort Lauderdale, Palm Beach)
(407) 205-0423 (Orlando Area)
(866) 570-8612 (toll free in the U.S.)

or email: info@ballmediainnovations.com

Or fill out this contact Form and we'll get back to you (we'll never share your info)

Ball Media Innovations is your best bet for a Miami video production company. We look forward to talking with you! There's no risk and no obligation to you. Looking for Video production Miami? We would love the opportunity to discuss it with you.