Fort Lauderdale Video Production Company
Serving South Florida - Miami - Fort Lauderdale - Palm Beach - Orlando
We're Business & Corporate Video Production Experts for:

Marketing & Advertising Videos
Training Video Production
Public Relations Videos
Conference & Event Videos
Website & Social Media Videos
Medical Videography
Medical Videography




---
"...What initially set our focus on Ball was the cost-effectiveness of their proposal, but upon talking to Greg, I was immediately impressed by his knowledgeability in the field and his professional, personable manner. From the beginning, he was always ready to explain technical issues, present the advantages and disadvantages of various methods, and respond to our concerns. He made an effort to learn exactly what we needed and what was important to us, and then came up with several options for how he could meet those needs. Over the course of the project, he demonstrated numerous times his commitment to quality and professionalism, often going the extra mile to solve problems. I really appreciate how Greg took ownership of the project, and it shows in the finished product. We are very happy with the quality of the video he produced for us."

Molly Davis
Product Development Manager
Active Parenting Publishers

 
---


We're a cutting edge Fort Lauderdale Video Production Company, and we're knowledgeable, educated and experienced with business video. We know how to use that knowledge to produce successful corporate videos. Plus we're able to work within all different budget sizes! 

Our videos are particularly designed to train employees and customers, market products, increase sales and brand businesses. We're also medical video experts. We do this on a local and global basis with organizations of all sizes. When your video does what it was designed to do, we both succeed! At Ball Media Innovations, we give our all to make sure that your videos acheive your goals! 
We're transforming organizations with Our Fort Lauderdale Video Production Services! 
---
"Greg and his team deliver a superior product at a value that can't be matched. Greg far exceeded my expectations with his professionalism and talent... Greg was able to pick up the project with little instruction and delivered exactly what we needed. From managing onsite shoots to his editing and story-telling skills, I highly recommend Greg and Ball Media Innovations, Inc. to my colleagues for their video production needs."

Marielle Sologuren, Vice President
Pierson Grant Public Relations

 
---
Consider hiring Ball Media Innovations as your Fort Lauderdale video production company.
Here's some food for thought:
− We give you something no other Fort Lauderdale Video Production Company Can!
To our knowledge, we are the only company from Miami to Orlando with extensive knowledge, education and experience in marketing, training, public relations, communications and human resources. What does that mean to you? We can help you increase the effectiveness of your videos, and there is no additional fee for this. You'll just experience a difference as we plan your video with you, and you'll see a difference in your results. 
− You'll Receive non-stop Fantastic Service!
You'll be able to relax because you're in good hands. We are known for consistently delivering wonderful service to our clients. This means we're quick and clear communicators, we're polite, supportive and appropriate. We show up on time, and we do our best for you every single time. Unfortunately this kind of service is hard to come by in Fort Lauderdale, Florida, but we make it a priority to treat our clients in the way we would wish to be treated.
---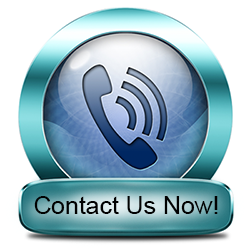 Or Use the Contact Form on the top right of this page.
---
"Ball Media Innovations is a first class company that has the 'we will do what it takes to be sure you are pleased' philosophy that is unfortunately rare to find these days. Greg is excellent at the work he does. He is focused, creative, organized and meets deadlines. His crew is always wonderful to have on location.... they are first class professionals. Every product that he has produced has been of the highest quality. I feel extremely comfortable recommending Ball Media Innovations to anyone that needs video services."

Debbie Daley, RD LDN
BariMD
---

The Art of Fort Lauderdale Video Production for Businesses


With today's technology, many companies rely on video production to get the word out about their business. Depending on how well it's executed, video production can make or break a brand. This is ultimately their way to draw attention to their services, gaining clients and customers in the process. Read more below to find out about the different kinds of video production offered in Fort Lauderdale, FL.
What is Video Production?
Video production is known as the process of creating video by filming a series of moving images and then joining them together later in post-production. It's all about creating the product, instead of just documenting what's in front of you. The director or videographer needs to take the simple scenes they are given and put together a story that will captivate their audience. This is why it is considered one of the arts and a true skill. Video production, which is commonly referred to as videography, is used to generate television programs, television commercials, corporate videos, event videos, wedding videos and special-interest home videos.
Typically the video is filmed onto a video tape, hard disk or even solid state storage. This is a very similar procedure to filmmaking, however with Fort Lauderdale video production the images are recorded electronically, instead of through film stock.
Types of Video Production
There are many different types of video production used throughout Fort Lauderdale. For starters, there's the kind of videography which is used simply to make family home movies. This is usually done with a consumer camcorder. Home videos are made for fun and to preserve family memories for the long haul, making it the most basic kind of Fort Lauderdale video production.
Then there is the video production where you have one solo camera operator with a professional video camera in a single-camera setup. This is often called a "one-man band". Video production like this is often times used to create documentaries and other videos in reality based settings. Of course there is also the type of video production where there's a director,videographer with a sound person, as well as the kind where there is a multiple-camera setup shoot. These are typically found in television studios, for creating anything from commercials to network series.
Lastly, there is the type of video production that requires a whole crew for an electronic field production that includes set construction. This kind you will find on the back-lot of a movie studio, or a large TV studio. While each type of video production is different from one another, they all build on top of each other. They use the same fundamentals to help the videographer tell a story to their audience in Fort Lauderdale, and make people interested in what they are depicting. Moving images can only do so much; it is what the director, shooter and editor do with those images that make the difference.
Styles of Shooting
Since each video production style is different, every Fort Lauderdale video production company has their own way of shooting the images. For the more simple kinds of filming, a tripod is used. This helps the videographer achieve a locked-down shot. If the shooter is aiming for a jumpy camera angle or looser shot, then he would ideally choose a hand-held camera.
These shots usually combine Dutch angle, whip pans and snap zooms into their filming. Hand-held camera footage is used all the time in movies and television shows and typically found in quick chase scenes, such as with bank robberies. Then there's the steadicam, which is the complete opposite of the hand-held camera. With the steadicam, Fort Lauderdale video production companies achieve a smooth movement shot. This is where the camera operator employs cinematic techniques moving through rooms. In fact, the steadicam can be seen in the movie, The Shining.
Who Uses Video Production?
Think about every time you have seen a television show, movie, music video, or even a commercial, these companies were all incorporating their video production skills. Videography has been used to air conferences, conventions, training videos, newscasts, infomercials, commercials, documentaries, sitcoms, and reality programs.
That's not all though. Videography is even employed on the local level. Video production can be used at sporting, school, stage, wedding, and church events. Fort Lauderdale video production services help broadcast the companies and what they stand for in a creative way. The most common use of video production is to market a brand. Marketing videos aid in promoting an organization or product, and bring awareness to potential consumers. Today, marketing video production includes everything from a television advertisement to a viral video on YouTube.
Publicity is key. Companies want to get their name out to the public, so that they can draw in more business. There is no easier way to do this than by using video production. Videography allows brands to get their message out the way they want. With the help of a Fort Lauderdale video production service, corporations can transform their business in ways they never dreamed possible.
For more information on how Fort Lauderdale video production can help you market your products or services, tell us about your project!