No matter what type of business you have, social media should play a significant role in your marketing strategy. And it really doesn't matter what type of products or services you offer. The reason is simple: People are spending more time on social media than any other platform. Period. So, if you want to reach your potential customers, you need to up your game when it comes to social media marketing.
Building Your Following on Social Media Using Video
So, how do you build your following on social media, and what role does video play? Social media should be an integral part of every marketing plan. If you scroll through Facebook or LinkedIn, you'll see videos from all types of companies. All the major brands are using social media, and for good reason. Consumers use it.
One of the reasons that social media is so effective is that you can keep your brand and your message in front of potential customers at a very reasonable cost. But it can't be a hit-or-miss strategy. It must be consistent. Here are some tips to consider that can help you build your following. First we'll cover some general tips, then we'll go into tips for using video on social media to develop your following.
Decide which social media channels you want to use
Think about where would your target audience be found. For example, if you are a B2B company, you'll probably do better on LinkedIn than you would on Facebook. As you consider this, don't limit yourself to only one channel. Create accounts on several social networks and link them together.
Have a solid plan on what you want to accomplish with social media
If you provide valuable content, you'll be able grow your followers organically. You'll want to post content that can:
Lead to sales
Increase your website traffic
Capture email addresses for email marketing campaigns
This can take some research, creativity and testing. You might need to make several videos and posts to see what works with your target market. You'll want to engage them, keeping in mind your ultimate goals.
Connect with others strategically
It may be advantageous to connect with other businesses and business people, even in your arena. This depends on the social media platform you're on. It may open the door to your audience. For example, on Linkedin if you connect with another person, you have easier access to those they're connected with. However, they also have access to your connections. So, depending on your business you'll want to handle this strategically. It can be best to link with synergistic businesses where you can help each other without competing.
Create a complete, compelling and professional page or channel
Most every social media channel requires you to fill out profile sections. And it's important to complete all the sections that are important to your business. Put in key business information and be sure to list your website's URL. Make sure to do a good job creating the material that will show on your page. Have a nice header image if that's allowed. Create a professional look that represents you and your business, and which will appeal to your potential audience.
 Give away stuff of value to your target audience
People will stay engaged with your social media if you first offer something of value - at no charge. Here's where video can play a key role. For example, you can provide free "how-to videos". This can be related to your product or service. Or it can be related to whatever might interest your target market. Once you have your audience engaged, you can start promoting your brand to sell. It's a process, but an important one.
For example, below is a video we created for one of our clients, 1-800-PetMeds. They created a series of videos that shared how to handle common pet issues. At the end of each video they featured a product or multiple products that related to the issue they were teaching about.
Collaborate with social media influencers if possible
Reach out to influencers who have a following in your space. Ask to do collaborative posts or even videos. If you have engaging and helpful content produced, the influencers may be willing to place it on their posts or link to yours, which will bring you all types of new traffic. Also, be sure to follow the influencer and share their content. It's great etiquette and will build good will.
Use hastags so people can find you
Don't forget to incorporate hashtags on your social media - especially on Twitter. Consumers follow hashtags to find content that is valuable to them. Search the social media channels you plan to use and see what hashtags are being used on the site. And then you'll want to flag your post with your new hashtag. This will help people find your content.
Be sure to match your message to the right channel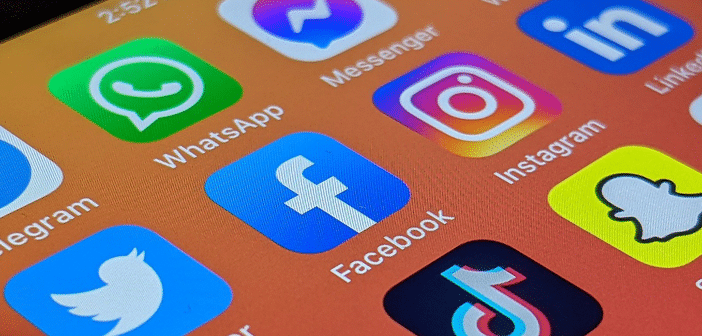 One thing to remember is that what works on Facebook might not work on Twitter. That means you might have to develop multiple messages for different platforms. Another thing to remember is that different channels have different frequency tolerances in their audience. You could post 20 times each day on Twitter without offending anyone. But that frequency on Facebook or LinkedIn would be offensive to their audience.
Use Video to Boost Your Social Media Following
Following the above steps can get you going on building a social media following. But using video can greatly boost your audience. Here's why - people prefer watching video to reading posts or looking at still images. That's why 79% of marketers post videos on Facebook.
So, what type of social media videos do you want to post? Check out the different types of videos that help build followers:
Educational Videos Can Help Build a Social Media Following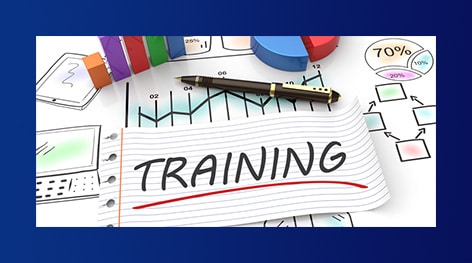 These videos are one of the top ways to build a following on social media. Most people like to watch videos that explain or show how to do something or view how a product works.
You could also use it to showcase what service you offer. Just remember that you're not only showcasing your product or service, but you're also showing potential buyers your level of professionalism as well.
That helps to build confidence in your brand.
Interview videos can draw big followings!
Plus, if you can get an influencer to appear on your video - so much the better. It's an endorsement of your company and will quickly build your audience. Of course, you or key employees can appear on camera. You can discuss your company or your product or service. You can also have guests appear on camera to discuss what you offer. Or you can discuss current events, drawing in your business as a sponsor.
A look behind the curtain video can be intriguing to viewers
Showing the production process or other behind-the-scenes type operations can be fascinating to viewers if the videos are made right. It also offers an opportunity to showcase key employees at work. This can help to personalize your company and products.
Client Testimonials can really help you build a following on social media (and it can sell)
Getting a third-party to talk about how your product or service helped them or their business is a smart move. Ask your clients to be on one of your videos. It's called "social proof" - and these videos give credibility to the usefulness of your product or service.
Keep your videos professional in appearance
Whatever type of video you choose to produce, it must be professional and reflect your brand. You're not only showcasing your product, but you're also showing potential buyers your level of professionalism as well. That helps to build confidence in your brand. That doesn't mean you can't have fun with it, but you need good quality video.
At my company, Ball Media Innovations, we produce a wide range of videos designed to be used on all types of social media channels. Many of our commercials are repurposed and used on the client's website, at trade shows, or on commercial media channels. This provides maximum return on the cost of producing the commercial.
With social media you can use commercials, explainer videos or just about anything you can imagine. These are some of the options available to you. Just remember that search engines are always looking for valuable content, and well-produced and informative videos provide that content.
We've produced many different types of videos that drive traffic to websites and generate sales. I would be happy to share them with you and provide you with a cost estimate - with no obligation of course!  Learn more about our company or click on the button below to contact us and get this moving.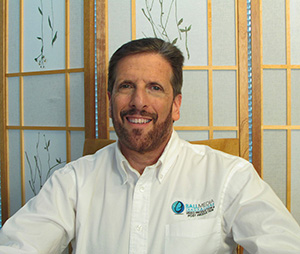 About the Author & His Company: Greg Ball, is President of Ball Media Innovations, Inc. Prior to starting the company, he ran the Burger King World Headquarters video operation. Greg founded Ball Media as a Miami video production company in 2002. He eventually expanded services to also become an Orlando video production company. Greg directs shows in both locations, as well as nationally, with crews throughout the country.
Ball Media Innovations specializes in producing videos for businesses as well as the medical community. This includes web videos, marketing and training videos, social media videos, convention, conference, and trade show videos.
Do you have a video production project we can help you with? Give us a call or click below to visit the contact us page where you can use a form.