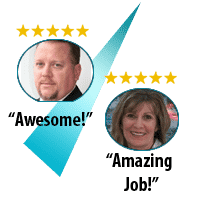 Looking For the Best Miami Video Production Companies? 
WE'RE #1 FOR BUSINESS, CONFERENCE & MEDICAL VIDEO
We offer video production services to businesses and organizations of all sizes and types.
From small Florida shops to large international corporations, as well as the medical community, Ball Media is considered the top of Miami video production companies. Locally we serve the Miami area, South Florida and Orlando. In addition, we offer video studio design and building services, animation and video and film translation services nationally. 
OUR VIDEOS HELP YOU CREATE SUCCESS!
We'll team up with you to design videos that work effectively for your business.
We're uniquely qualified to do this. Out of all Miami video production companies, we're the ONLY one with people who have business, marketing and training education and experience. We also have highly qualified medical focused crews and live event crews.
We produce high-quality affordable videos that help you reach your goals! 
We serve start-ups to established companies, and small local businesses to large international companies. Ball Media is based in Miami and Orlando. We serve Miami, Fort Lauderdale, Palm Beach, South Florida, Central Florida, and the USA. 
Hire your own personal editor to create a professional video. Business videos, podcast videos, YouTube videos, etc.
Whether it's a product or a service, we can create videos that sell. Show your product/service in the best way!
We're training video specialists. We understand training concepts for video and can produce videos that work!
We cover conventions, conferences, trade shows and other events. Our crews are highly experienced.
Animated explainer videos can be a great way to sell, teach and convert viewers into customers.
Testimonials have a huge impact on sales. They should be professional so they reflect well on your company.
American based, we bring you outstanding service and accurate, nuanced translations.
Our highly experienced crew members will handle everything you need to run a professional virtual meeting.
We offer crews that have extensive experience creating videos for the healing community.
One of our specialties is to produce videos for manufacturing companies. Marketing, PR, training, etc.
Our crews are experienced shooting videos in working restaurants, as well as in food manufacturing plants.
Website videos and social media videos are powerful tools for sales when done right. This is our specialty!
How Do We Work?
The process is easy and efficient. Our first priority is to learn about you. For example, we'd look at your brand, your products or services and the people you serve. We want to understand your goals. Now we're ready to come up with a strategy and plan for creating a great video for you.
Are you unsure about what you need? We're happy to advise you based on your budget, your audience, and the ultimate goal of your video. If you're looking for Miami video production companies, give us a call and we'd be happy to chat about your project.
High-Quality & Affordable Video!
We keep our prices affordable, yet we don't skimp on quality. You'll see that our crew members all have many years of experience. Our people are the best of the best. Plus we'll stick to your budget. There are no hidden costs. And we won't skimp on service either. We'll give our all for you to enjoy the experience.
Plus our artists and technicians are all in the USA. This means you'll find our service quicker. We're also able to communicate with them more efficiently and effectively, so you get what you want!
Our Clients Boast About Our Miami Video Production Company!
Since 2002 our the focus of our Miami video production company has been on creating sensational customer service. We want you happy and returning! Our clients find that we go beyond their expectations. Compared to other Miami video production companies, we consistently hear that our service is the best! For example, you can expect speedy response times, along with pleasant and respectful demeaners. You know the saying: Do unto others as you'd like them to do unto you... We live by that. Read our customer service policies here.
"Ball Media Innovations is a first-class company that has the 'we will do what it takes to be sure you are pleased' philosophy that is unfortunately rare to find these days... they are first-class professionals. Every product has been of the highest quality. I feel extremely comfortable recommending Ball Media..."

"I highly recommend Ball Media Innovations, Inc. and know that I can always trust Greg and his team to create high-quality, high-caliber shows that resonate with audiences. His ability to produce videos on time, on target and on budget has earned him a reputation that is unparalleled at Burger King Corporation...

It truly has been a great pleasure working with Greg over the years. His insight, support and guidance, not to mention his unbridled creativity, brought many undefined projects to successful fruition."

"The professionalism they showed was unsurpassed. They were a delightful group of people to do business with. Ball Media far exceeded my expectations in all areas... They made me feel at ease, did everything professionally, and without any stress or attitude... I look forward to doing future media projects with Ball Media."

"Greg and his team deliver a superior product at a value that can't be matched. Greg far exceeded my expectations with his professionalism and talent... He was able to pick up the project with little instruction and delivered exactly what we needed... I highly recommend Greg and Ball Media Innovations..."

"The quality and timeliness of their work has been incredible. I would definitely recommend Ball Media Innovations for anything video related. From marketing videos to training videos these guys have a really good understanding of your needs and expectations.

Greg was instrumental in portraying exactly what Elite Aluminum required in our videos, and all of my distributors and customers were very pleased with the quality. Elite is extremely glad we chose Ball Media to do this work for us."
Miami Video Production Companies - Why we're at the top!

 
When it comes to small, medium and large businesses and Medical Organizations, Ball Media Innovations brings you more value. 
You Get Quality, Quality, Quality Video!
Look around the area and you'll see that most Miami video production companies don't cater to businesses and the medical community as we do. When it comes to quality, you deserve the most experienced, knowledgeable and strategic group. We can offer you support in ways that other companies can't.
Also, (and this is important) just about every other Miami video production company cuts corners by using inexperienced crew members. They also use artists or technicians from outside the USA, etc. This can reduce the quality of your videos, while slowing down the process. This can be discouraging.
You can be sure that with Ball Media Innovations, you'll get A-List crew members and top USA based artists every single time.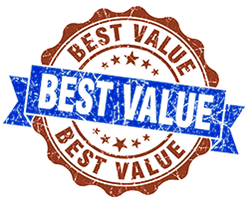 You Get Superior service with our Miami video production company!
We've gotten a lot of feedback over the years. Great, customer oriented service is rare among Miami video production companies. Some companies don't keep their commitments. We do - EVERY time. We work go give our clients incomparable service in every way. You'll see the difference.
Remember. We stay within your budget and there are no surprises with us!  
Your videos should work for you! And to accomplish that, your goals become our goals. To help you achieve them, our Miami video production company will partner with you to gather information and to develop the best video design based on your specific needs. We don't consider ourselves button pushers. We care about your results.