Using the Dynamite Power of Testimonial Videos for Marketing
Want to know an easy way to create the desire for your product, service, or company? On-camera testimonials are powerfully persuasive when delivered by the viewers' peers, and especially when delivered by a credible and well-respected expert in the field.

We all naturally seek the recommendations of others we know and/or trust when making important decisions. That partially explains why websites like Angie's List or the "user reviews" on Amazon have become so popular and influential. When it comes to making a decision on a purchase, these sites show that consumers will trust what they think to be unsolicited, and unendorsed reviews of a product or service, even from total strangers!
As you create a marketing strategy, consider having real users of your services or products deliver your branding message. This can help boost your business' credibility exponentially. Video testimonials can greatly influence potential customers to buy, and existing customers to keep coming back.
Here are a few strategies to keep in mind when using video testimonials to help grow your business.
One is Not Enough (One Testimonial Video, that is!)
When it comes to video testimonials, the more, the merrier. The more video endorsements you can provide, the more it indicates that you have a long list of satisfied clients who are willing to spread the word about your service or product. For most videos, you should ideally have at least 3 to 5 unique testimonials. They should be representative of the people you'd find in your target market.
We find that the more testimonials there are in a video, the less likely that your audience will think they are staged or paid endorsements. Trotting out what looks like a never-ending line of satisfied clients leaves the viewer thinking you would have little trouble finding many more if the video continued.
Choosing the Right Spokespeople for Your Testimonial Videos
When it comes to choosing the people to give the testimonials, you'll need to consider your target market, and how they relate to your product or service. To show you what I mean, let's look at two product examples:
A technically-oriented product being sold to a technically capable crowd.

A somewhat technically oriented product being sold to a diverse crowd that mainly includes non-tech people.
First, look at who they might trust to give them a recommendation. For the first example, it may be necessary to offer a testimonial from an expert in the field. Perhaps they'll want to hear from an engineer, designer, or other "subject matter expert" before they would be willing to make the purchase. If so, then you'll want to include at least one expert testimonial. If possible, you may want to use a testimonial given by someone who is well known or recognized as an authority in your industry. This could pack a double punch. However, if it's not feasible, it's not always necessary.
For the second example, you'll want to show the ease of use to your non-tech target market. To get that point across, you'll want to use a parade of testimonials from a variety of "regular people" from within your target market.

Getting The Right Look & Feel On-Screen for Your Testimonial Videos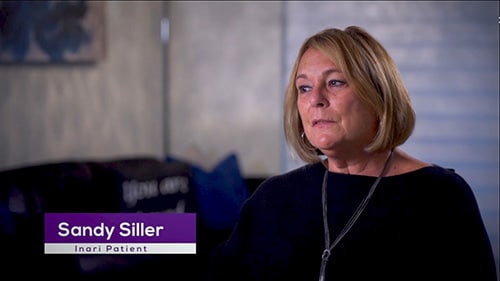 Want to get high impact testimonials, while avoiding those fake, awkward-sounding ones? You'll want to avoid pointing the camera at the person giving the testimonial, and telling them to start talking right into the camera lens. This usually results in a "deer caught in the headlights" kind of stare.
The better way to go is to have someone off-camera ask the person delivering the testimonial specific questions about his or her experiences with your company, product, or services. If they feel they're speaking one-on-one with another person, as if the camera isn't even in the room, they're much more at ease.
To get a more natural, comfortable appearance, we often have the interviewer sit next to the camera, just to the right or the left of it. They should be prepared with some interview questions, which they should ask in a conversational way in order to help the interviewee relax. Prior to shooting, they should say something to the interviewee like "Just look at me, and we'll talk. We'll just have a conversation. In fact, don't even look at the camera."
By doing this, you're much more likely to get a great looking shot, and some sincere, natural and usable sound bites.
Take a look at an example of a video that uses testimonials as described above.
Action! Time to Shoot Your Testimonial Videos.
If you use these techniques before you say when recording video testimonials, you'll get some very believable on-camera endorsements that will help to take your marketing videos to a whole new level.
Do you need a video production company to shoot testimonials? We can help!
Visit our Testimonial Video Production Services page to learn about our testimonial video shooting services. 
You also may wish to check out our Marketing Video Production page to learn more about our marketing video services. And give us a call! We would be happy to give you a free quote for your testimonial videos. We offer competitive pricing and great quality.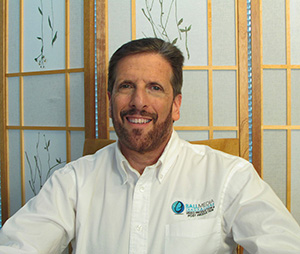 About the Author & His Company: Greg Ball, is President of Ball Media Innovations, Inc. We've taped more testimonial videos than we can count!
Prior to starting the company, Greg ran the Burger King World Headquarters video operation. He founded Ball Media as a Miami video production company in 2002. He eventually expanded services to also become an Orlando video production company. Greg directs shows in both locations, as well as nationally. We offer crews throughout the country.
Ball Media Innovations specializes in producing videos for businesses as well as the medical community. This includes testimonial videos for marketing, web videos, marketing and training videos, social media videos, convention, conference, and trade show videos.
© Copyright 2023 Ball Media Innovations, Inc. All rights reserved. Any reproduction of the written contents or images on this website without prior written consent by Ball Media Innovations, Inc. will be prosecuted. This site is protected by Copyscape.