By Greg Ball, President of Ball Media Innovations
What used to work for medical practice websites in the past no longer works. 
In the early days of the internet, all a medical practitioner had to do was put up a website with his or her photo and bio. They would also put up a picture of the waiting room, a group shot of the staff and a lot of content about why a patient should call. As you would imagine, things have changed since then. And they've changed a lot!
Did those photos help with drawing in patients? Really, those photos had nothing to do with why someone would want to become a patient of a practice. And what about that group photo? Well, it'll probably made the staff happy, but the prospective patients wouldn't really care to see that picture.
As for the website content, even in current times, most people were very busy juggling their careers, families and whatever free time might be left. That means they're not likely to read page after page of copy about your practice.
Video makes it easy, compelling and sensory stimulating for your website visitors!
The truth is, you must engage your visitors within the first few seconds they're on your website. If not, they'll click off and be gone. And nothing will grab their attention like a video. Think about it - which would be easier if you were looking at a prospective professional? Would you prefer to read about them and look at static photos? Or would you rather watch an introductory video that showcases them and their practice? The answer is clear - and video always prevails! This is very true when it comes to medical practice website videos!
What do patients want to see on a medical practice website? 
So, why do patients come to a healthcare practitioner's website? They're spending their time researching doctors and what treatments are available for their condition. They're also looking for an education on how the treatments are administered and how those treatments can help.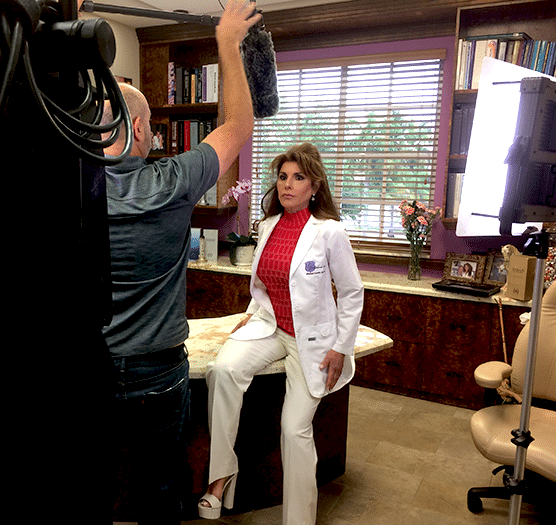 Currently video is the preferred method of getting information. For example, people watch over 1 billion unique YouTube videos each month. That should give you some idea of how powerful video can be. And when it comes to engaging content on a website, 66% of people stated they would prefer to watch a short video about a product or service. Only 18% of consumers said they'd rather read a text-based article than watch a video.
Video is a dynamic medium that's very effective for medical practices.
It's no surprise that video is so radically preferred over static content. Video is moving and dynamic, with not only images but sound. It can tell a story and deliver a powerful message about the medical practice and the healthcare professional. In addition, a quality video can show patients that the practice is knowledgeable and trustworthy. It can put a patient at ease and help with fears. Plus, it can show that it puts the patient's needs first.
Video can be a core part of your medical practice's overall marketing strategy. It lets you communicate in a personal and relevant way. Video lets you deliver the right amount of information. However, it also engages the viewer so that they want to learn more. Most importantly, video lets you create an immersive experience for your potential patients. Plus, it helps to keep your message focused.
Viewers retain video content better than static photos and text. In fact, 95% of a message that a consumer sees in video remains with them. You simply can't achieve that retention with static photos. Perhaps most importantly, you want your content to be perceived as valuable, so you become an authority source as you build trust with current and prospective patients. That can be accomplished with video.
What types of videos can you use on your medical practice's website?
There are many different types of videos you can use, but there are some basics. First up is:
Here's Our Practice Video: This is an overview showcasing the practice. It's your "introductory video." It helps make patients feel at ease before they even come in to see the doctor. With these videos they can feel like they know your office, your people and your services.
Meet the Doctor Video: This is an opportunity to show your bedside manner. It helps to break the ice, showing your personality and helping to build trust. Other videos can have a procedure focus, letting patients know what to expect.
Testimonial Videos: This is so important for medical practice websites. This key video is "social proof". This gives viewers a chance to hear firsthand what other patients have experienced. People want to hear about you from their peers, which can be hugely influential.
"FAQ" Videos: The healthcare professional answers common questions that patients often ask. You can also provide such content as practices and procedures changes. These videos educate, but they also allow you and your staff to be seen as experts.
Where do these videos go? It varies.
Providing context for your website video is important. For example, a personal message from the healthcare practitioner or a video about the medical practice would be most appropriate on the "about us" section of the website. Explainer videos showing how certain procedures are performed would be best listed under "treatments." Most importantly though, is that home page video. It's essential to grab your viewer right away with a great "Here's Our Practice" video.

Additional Benefits of Video Production for medical practices
Having a video on your website provides other benefits as well. For example, you could use an explainer video to make complex procedures more understandable. You can even share aftercare tips.
Another perk is that you can use your video content for YouTube videos and Facebook ads. In fact, having video content on your social media profiles is important. Consider that social media is where the average person spends over two hours of their time each day. And Facebook Live and Instagram Stories are very effective ways of reaching your audience.
You can also show your video content in your office, in waiting areas for example. The videos from your website can be played on a continuous loop. Another use is to showcase other medical practices that you partner with for your referrals.
An additinal key benefit of having video is that it helps to optimize your website for search engines. Video also helps to boost rankings on Google. Here's something else: video on a website encourages people to stay longer on the site than websites without it.
Search engines like Google are always looking for websites that contain valuable content. That includes information that will benefit a consumer - or a prospective patient. The actual presence of a video on a website lets search engines know that the site has relevant information. This will increase your ranking and bring more traffic to your site.
These are some of the key reasons you should use video on your medical practice website, and there are many others. You'll want to have an effective video that helps to engage the viewer and holds their attention.
Do you need a medical practice video production company in Miami, Fort Lauderdale, Palm Beach or Orlando? We're your #1 choice.
We've produced many effective website videos for healthcare professionals, practices, hosptials and even medical manufacturers. It's one of our specialties! Check out our medical video company services page. Or just contact us now. I'd be happy to share video samples with you, along with some of our success stories. I'd also be happy to provide you with a cost estimate, with no obligation of course!
Contact us to get started.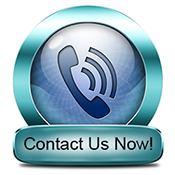 About the Author & His Company: Greg Ball, is President of Ball Media Innovations, Inc. Prior to starting the company, he ran the Burger King World Headquarters video operation. Greg founded Ball Media as a Miami video production company in 2002. He eventually expanded services to also become an Orlando video production company. Greg directs shows in both locations, as well as nationally, with crews throughout the country.
Ball Media Innovations specializes in producing videos for businesses as well as the medical community. This includes web videos, marketing and training videos, social media videos, convention, conference, and trade show videos.
© Copyright 2021 Ball Media Innovations, Inc. All rights reserved. Any reproduction of the written contents or images on this website without prior written consent by Ball Media Innovations, Inc. will be prosecuted. This site is protected by Copyscape.