Digital Marketers Become a Superhero!
Add Custom Explainer Videos To Your Services
Partner with us today! When you do, you'll increase your profits by extending your services beyond what you normally offer. You'll be providing your clients with in-demand video services, while helping them succeed!
Consider this - According to research by Wyzowl, 83% of those with explainer videos on their home pages have an increased profit! So when you offer explainer videos to your clients, you'll be increasing their profits, while increasing your own!
With Ball Media Innovations, you get the following:

1. Extensive business, marketing and training knowledge and skills with a strategic focus. At Ball Media we're not just button pushers. We're experts in video for marketing and training purposes. When you work with us, you'll be bringing that expertise to your clients. We'll strategize and help them reach their goals. This leads to happy clients.
2. A highly experienced director/editor. Your director/editor will be managing and working on your client's videos, and will work directly with the animation artist. He'll add special effects to the videos as needed. The director/editor will make sure the video is of the highest quality and creativity. And he'll make sure the video is designed with your clients strategy and goals in mind. Your clients will notice the difference. 
3. Personal and outstanding service. You'll have quick and complete access. In essence, you'll have your own explainer video department at your disposal. We're just a phone call away. If you prefer, we're happy to represent you so that it appears like we're part of your company. We have years of experience consulting with clients of all types and levels. This means it's going to be a super easy process for you and your clients.
4. We're easy to work with. We can work with you by phone, email, text and Zoom. You'll experience our outstanding customer service. And we're always going to give our all to make sure you and your clients are happy. We'll work with you until your client is completely satisfied.
Check out some of our animated explainer video samples
That's not all! What else can we do for your clients?
We can create videos made from stock footage, stock photos and your client's videos and photos. Also graphics and animation. For budget concious clients, this removes the need for the expense of a video shoot. Take a look at a couple samples!
Here's Why Your Clients Need Explainer Videos!
In addition to the info in the above video, here are some other reasons why you'll want to offer your clients explainer videos: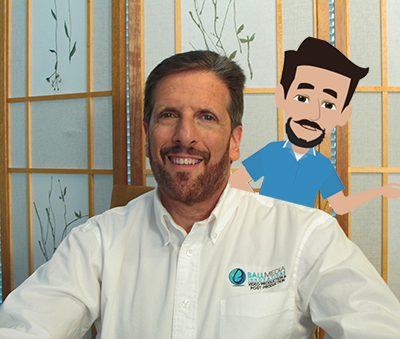 They're fantastic at getting and keeping attention.

They keep viewers on the page longer, which can help with SEO.

They easily and simply explain your client's business, products and services.

They're highly effective for training purposes.

Videos do much better on social media than print alone.
More Reasons to Partner With Ball Media Innovations for Explainers
You'll profit! We'll leave you plenty of room to mark up our services. You'll be able to determine the prices you'll charge. Plus we offer a wide variety of pricing levels that will fit within most budgets.
We can work remotely. Everything can be handled 100% remotely.
Why work with Ball Media rather than sub-contractor's outside the USA?



With vendors who are outside of the country, communication will be difficult. It will be slow going. There may be language challenges. You'll have someone who doesn't know how to strategize with a US based company. They're likely to just be software focused rather than focused on marketing or training concepts and strategies. You'll have limited revision ability. The quality of your videos will be less than optimal, and your clients will be disappointed.
With us, you'll have outstanding, easy communication, great service and a team high-level skills.
For more details on our animation explainer videos, visit our Animated Explainer Video Services page. 
You might also want to visit our Whiteboard Animation page.