Digital Marketers Partner with us!
Add custom explainer videos to your services!
When you partner with us, you'll be able to extend your services beyond what you normally offer. Consider this - According to research by wyzowl, 83% of those with explainer videos on their home pages have an increased profit! So when you offer explainer videos to your clients, you'll be helping them succeed, while increasing your own profit!
Why work with Ball Media rather than sub-contractor's outside the USA?
With vendors who are outside of the country, you won't have easy access. It will be slow going. You'll have a button pushing software person working for you rather than a marketing or training video expert. You'll have limited revision ability. The quality of your videos will be less than optimal, and your clients will see this. 
But with Ball Media Innovations, you get the following:
1. We bring you extensive business, marketing and training knowledge and skills. At Ball Media we're not just button pushers. We're experts in video for marketing and training purposes. When you work with us, you'll be bringing that expertise to your clients. We'll strategize for each client to write their scripts and create their videos in a way that works effectively. This means you'll have happy clients.
2. You and your clients will have personal and outstanding service. You'll have quick and complete access. It's like we're your own explainer video department at your disposal. We're just a phone call away. And either you can work directly with the client, or we're happy to. If you prefer, we'll represent you so that it appears like we're part of your company. This means it's going to be a super easy process for you and your clients.
3. We're easy to work with. You'll experience our outstanding customer service. You'll have easy and quick access, and we're always going to give our all to make sure you and your clients are happy. You'll have the ability to have us make revisions until the client is completely satisfied.
Check out this explainer video to learn more!
---
Your Clients Need Explainer Videos!
In addition to the info in the above video, here are some other reasons why you'll want to offer your clients explainer videos:
They're fantastic at getting and keeping attention.
They keep viewers on the page longer, which can help with SEO.
They easily and simply explain your client's business, products and services.
They're highly effective for training purposes.
Videos do much better on social media than print alone.
More Reasons to Partner With Ball Media Innovations for Explainers
You'll profit! We'll leave you plenty of room to mark up our services. You'll be able to determine the prices you'll charge. Plus we offer a wide variety of levels that will fit within most budgets.
We can work remotely. Everything can be handled 100% remotely.
Check out some of our explainer video samples. The first video is our own video which markets our explainer video services. The second one is the whiteboard animation version of the same script: 
---
"It was my first experience making a video and the process was fantastic. They worked with me, it was streamlined, and every aspect of the journey was bump free. I have plans for more videos and they will be the ones to provide them".

Rob Conn
President
VPP Vet
"I've worked with many large media groups in the past but won't look further than Ball Media in the future. The quality, response, and collaboration was on par with larger companies as substantially greater value. Thanks Greg!"

Ken West
EVP
Bespoke Technologies
"From start to finish we were extremely impressed. Quick responses to all our questions and changes. Extremely professional. I highly recommend Ball Media to anyone looking for a great product at an extremely great price. Thank you Greg for all you and your staff did to make this a success".

Rolando Requeny, National SVP
Skyline Lien Search
Let's Get Started!
Contact us now. We'll create a plan that's just right for you and your clients.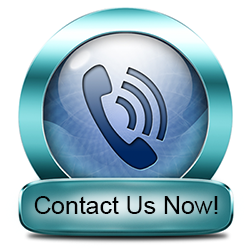 Now Call or Use the Contact Form Below (we'll keep your info private)