WANT QUICK RESULTS?
DRIVE BUYERS TO YOUR SITE FAST WITH PAY PER CLICK ADVERTISING (PPC)
Naturally you'll want to design an SEO strategy (search engine optimization) that will drive qualified traffic to your site without having to pay for it, but this takes time. To bring qualified traffic to your website quickly, nothing beats paid online advertising when it's done right! We can manage that for you.
We offer the following services:
Pay Per Click Management
We Manage your pay per click (PPC) advertising in order to help you reach your target market in the most cost-effective manner. Return on investment is what we're after, and we'll help you avoid wasted dollars. We'll determine the best keywords to use, and we'll work at getting you the lowest possible pricing for those keywords.
Pay Per Click Remarketing
Have you ever looked at some product online and then seen it over and over again as you surfed the web? That's PPC remarketing. It's an amazing way to sell to people who have already shown an interest in your products or services. We can effectively manage that process for you.
Social Media Advertising
Simply put, we can create a targeted social media advertising strategy for you. There are so many social media platforms out there that it can become overwhelming. We'll help you determine the best platforms for your company, and we'll help you reach and convert your target market using paid ads.
Video Advertising
We're experts at creating videos that can be used in paid advertising campaigns. We'll strategize to create videos that will appeal to your target audience, and move them to action, turning them into customers. We'll place them in strategic locations.
Display Ads
Online web advertising is another method we can use to quickly reach qualified buyers. We'll research and find appropriate websites to advertise in, design the ads, place them, and monitor the results.
CHECK OUT OUR OTHER DIGITAL MARKETING SERVICES
Check out this link to see the overview of all our Digital Marketing Services, or check out our individual pages on: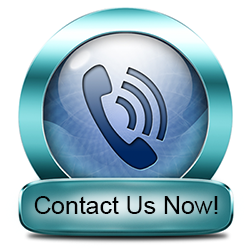 Contact us now! There's no obligation, and we'll give you a free quote.
Or use the contact form on the right.