We're #1 for Miami Video Production!

We'll Help

YOU SUCCEED!
When you work with Ball Media Innovations, you'll receive top-shelf service and quality at affordable, competitive prices. We have the technical skills, creativity, experience and education to impact your outcome.
There's no other company in Florida with the type and level of business and business video experience that we have. 
You'll get more for your money with us. We serve small to large companies in Miami,  Fort Lauderdale, Palm Beach, South Florida & Orlando. 
SOME OF OUR MIAMI VIDEO PRODUCTION CLIENTS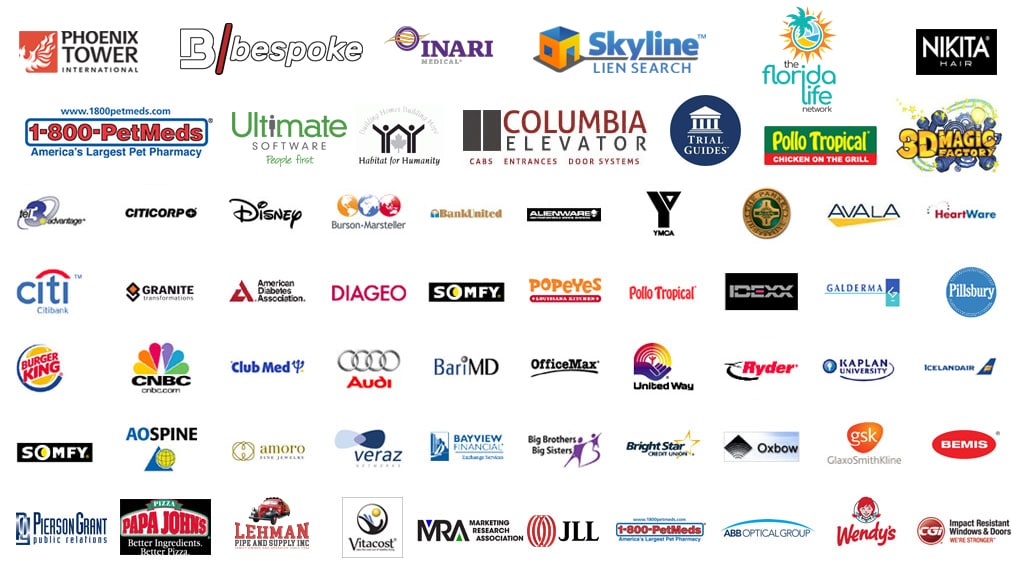 "I've worked with many large media groups in the past but won't look further than Ball Media in the future. The quality, response, and collaboration was on par with larger companies as substantially greater value. Thanks Greg!"

"Ball Media Innovations made our Corporate Video project so easy and seamless. From managing the onsite video shoots and making my on-camera talent feel comfortable and at ease, to editing the clips into an impactful and effective story, everything Greg and his team did was with the upmost professionalism and talent. My management was EXTREMELY PLEASED with the product delivered. I would highly recommend Greg and Ball Media Innovations to anyone looking for a team that will make things easy and produce a top-notch professional video."

"Greg and his team deliver a superior product at a value that can't be matched. Greg far exceeded my expectations with his professionalism and talent... Greg was able to pick up the project with little instruction and delivered exactly what we needed. From managing onsite shoots to his editing and story-telling skills, I highly recommend Greg and Ball Media Innovations, Inc. to my colleagues for their video production needs."
VISIT THESE PAGES TO LEARN MORE ABOUT OUR MIAMI VIDEO PRODCUTION.
Why Use Professional Miami Video Production Services?
... And why choose us? Here's Why!
By Greg Ball, President of Ball Media Innovations
Almost all businesses and organizations that want to be successful in our modern world need to use video as part of their communication mix. You can use video for product demonstrations, company presentations,  training sessions, public relations, conferences, meetings and events, and more. If you're looking for Miami video production for business, you've come to the right place!
Should You Do It Yourself, Or Hire Professional Miami Video Production?
(...And why choose BMI?)
Most people can shoot their own videos, however If you want a high quality video to represent your company or business, it is advisable that you hire a professional video production company.

If you're anywhere near the Miami area, you're welcome to contact our specialists for an in-depth discussion about your project. There's no obligation to you at all! We are proud to deliver some of the best Miami video production services, with an unmatched level of quality and great attention to customer service.
Here are a few reasons why working with Our Miami video production company is your best option:
• We can develop and write your script aimed at your target audience, and based on their preferences and needs. All of this is designed to help you reach your goals.
• We can shoot in your office or in a professional TV studio if you don't have a specific location in mind. We can also scout the most appropriate locations for your Miami video production (or your South or Central Florida shoot also).
• We can use chroma keying (green screen), adding post production backgrounds and effects. The end result looks very natural.
• Our Miami video production company can help you capture an event with high quality sound and images, by using the best equipment available for your project and budget. We can also edit the footage, so your video conveys your messages with great clarity.
• We've got professional actors and extras that can play in your video. We partner with a few talent agencies that help us find the best casting for our clients' projects.
• If you need to author, duplicate and package DVDs for distribution to your prospects, employees or customers, we can provide these services to you.
• We can translate, dub or subtitle your videos in almost any language, and the quality of the translations will be excellent.
You may want to take a look at our article called 4 Important Things to Look for When Picking The Best Miami Video Production Company For Your Project.
Another Benefit of Using Us for Your Miami Video Production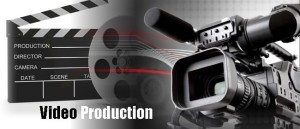 Even if you think you can shoot a good quality video by yourself, we know how to shoot the video with editing in mind. As we shoot your video, we are considering how each shot will be edited into the final video to increase its effectiveness. The difference in our shooting and editing will be noticeable, and our videos get results!
Professional post production is critical for creating the desired effect so that it influences your audience appropriately. Our Miami video production team can include voice over narration, music, special effects, animation or motion graphics, to make your videos shine.
Want help with your Miami Video Production project?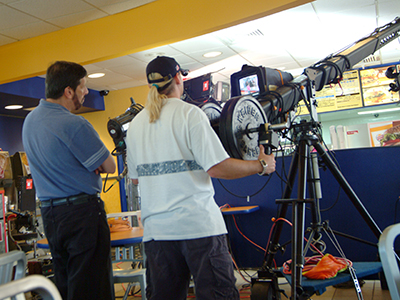 Contact us for a quote. Our clients are extremely pleased with our services and, most of all, with the special attention we give to each of their projects. We have the habit of over-delivering and we always strive to create the highest quality work possible.
Our crew members, artists and technicians are well trained and skilled in their professions. They're highly motivated and use their experience and creativity in everything they do, in order to meet the highest standards. The more successful our clients are, the more successful we are!