#1 South Florida Video Production Company for Businesses
Excellent Quality & Reasonable Pricing
When it comes to video for business purposes, Ball Media is your best choice for South Florida video production company. We are experts at creating Marketing Videos, Public Relations Videos, Event Videos and Training Videos. We offer you creativity, business know-how, and technical competence. We do this all within your budget.
We Go The Extra Mile For You - Every Time!
While other companies basically just show up and shoot, we go farther for you. We learn about your company, and we take into account your goals. Then we compose a video strategy for helping you reach your goals. And during the process you'll experience outstanding customer service.
Watch Our South Florida Video Production Company DEMO.
Then feel free to take a look at some of our individual video demos. These are excerpt clips from various shows we've created. We have a large variety of videos on display including marketing, training, animation, translation/dubbing/subtitles, etc. If you don't see what you're looking for, let us know. Chances are we've done it and can share it with you.
OUR SOUTH FLORIDA VIDEO PRODUCTION COMPANY
DESIGNS HIGH QUALITY & AFFORDABLE VIDEOS FOR YOU!
We're able to work within most budget sizes. Once we determine your goals and budget size, we'll work with you to determine what can be accomplished within your budget. Then we'll strategize to get you the most out of it. Our goal is to give you great value, a wonderful video and a great experience.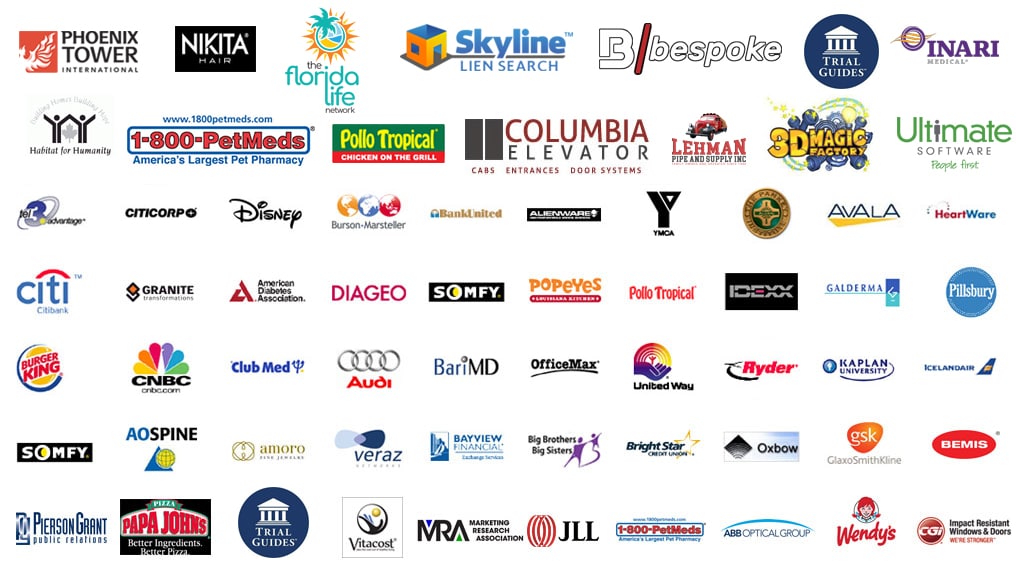 ARTICLE: Our South Florida Video Production Company
How to Pick a South Florida Video Production Company
And Why Ball Media Innovations is Your Best Choice!
By Greg Ball, President of Ball Media Innovations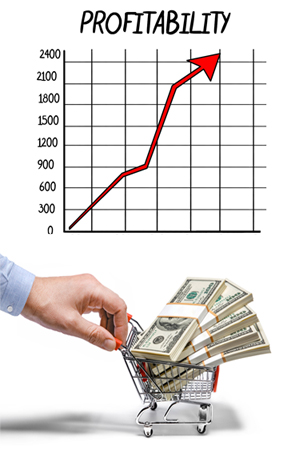 A really good business, training and conference oriented South Florida video production company can create a winning video to promote your business, train your staff and clients, or capture your event (those are some of our specialties - use the links to read about what we can do for you, or better yet, to see our 60 second video overview demo, visit Ball Media Innovations's Home Page.).
A video that creates great results can be so well worth the investment when done right. As you make your decision on the company you'll hire, there are a number of important factors to consider to increase your odds of success.
Videos are a powerful medium of promoting your products, services or business online. They're also an effective and cost efficient training tool. When done well, they can serve as a salesperson for your business 24/7, get your website up in the search engine rankings, generate massive website traffic, and empower your staff to perform well. When done not so well, they can be a complete waste of your time and budget.
So it's essential to choose a Florida video production services company that can maximize your return on investment.
A well planned video can give you a huge return on your investment. Of all the South Florida production companies, Ball Media Innovations is unique. We bring you extensive knowledge and experience in the concepts that go into creating videos that get our clients the results they're hoping for.
Check out our team and see how we're uniquely qualified to help you reach your goals.
And as you plan your video and choose your South Florida video production company, check Out the following things:
What's the length and type of experience the South Florida Video Production Company Has?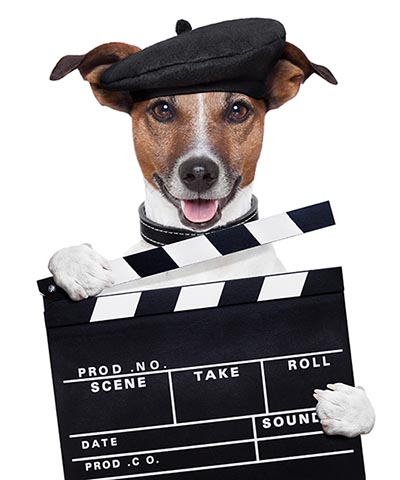 Consider the experience of the key team members involved such as the videographer, director and editor. Do they have experience with the type of video they'd be making for you? If it's a marketing video, do they know marketing? If it's a training video, do they know training?
Also make sure that the experienced members of the team will be working on your project. And watch for "bait and switch" with video production companies in Florida.
See the guy on the left? Do you want him on your shoot, or the guy below and to the right? Unfortunately there's a lot of bait and switch happening. Some South Florida Video Production company's will tell you about all their extensive experience, but then they'll use the bait and switch approach.They'll put the less experienced crew members on your project because it increases their profit margin.
At Ball Media Innovations all our crew members and artists are exceptionally experienced, so you can have confidence that only the most highly qualified crew members will be on your project.
One of the easiest ways to gauge the experience of the company is by checking their portfolio or reel. Avoid working with a company that does not have a portfolio online or one that has not done any web videos similar to yours in the recent past. Visit here for our demos.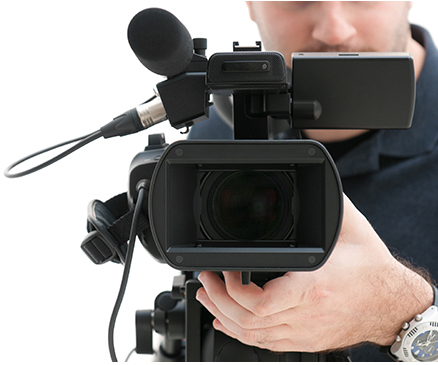 Does Your South Florida Video Production Company Have Experience With Planning Your Type of Shoot?
After coming up with the concept of your video, the next step is coming up with a plan on how various items will be created and executed. The planning process involves script writing and/or shot list planning, finding and booking shoot locations, getting the equipment ready, booking key personnel, making budgets and scheduling shoots and edits.
If you only need a simple business profile video, it can take a couple of hours to do the planning. On the other hand, larger productions can take days to plan. Once again make sure your South Florida video production company has the right experience with pre-planning.
Does the South Florida Video Production Company Do Effective Script Writing, Script Tweaking for Video Effectiveness, and Shoot Preparation?
The goal of producing any video is to get a particular message out to your target audience in a way that creates the desired response. Your video should be geared towards helping your business achieve its objectives. If your South Florida video production company is writing your script, naturally they should have experience with script writing, but they should also have knowledge in the theory behind what you're trying to accomplish.
So if it's a marketing video, they should be very knowledgeable about marketing concepts for video. If it's a training video, they should know training theory for video. At Ball Media Innovations we understand the theory behind these types of videos, and our clients find that we're able to help make their videos more effective.
Whether you are providing your own creative or hiring an experienced video marketer to help you, you need an effective script/blueprint to shoot from. Even if your product is an unscripted infomercial or documentary-style video, it is important to have a concept, outline and shot list. If it's a live event being shot, they must know how to get the right shots without interrupting the events.
So your South Florida video production company should be able to thoroughly organize your shoot in advance. This can make a huge difference to your outcome, and can save you money.
Meticulous pre-shoot preparation is one of the reason's that BMI is in the top tier of Florida Video Production Companies.
Planning Your Shoot Location With Your South Florida Video Production Company
You'll need to determine the location where the video will be shot. Will it be shot on location at your business, in a studio or another third-party location? If you opt to shoot on location at your business, you can save on the cost of producing the video. However, this can interrupt your daily operations. If you choose to shoot in a studio, you can pay from several hundreds to thousands of dollars per day. For shoots to happen at additional locations, you'll need to think of the new costs that you will incur as well as revise the production time.
Choosing a shoot location can be complicated, and Ball Media Innovations can help advise you on the optimal shoot location(s) for your project.
How Large Should Your Crew Be?
Much will depend on your budget, but also on your project objectives. While many web videos can be shot with a small team, larger productions may require more crew members. Depending on your video, you may need production assistants, hair and makeup artists, lighting techs, sound engineers and so on. These people are important in ensuring the success of large-scope videos. The South Florida video production services company can provide some of the crew members or find some specialists to partake in the project. Keep in mind that the cost of hiring these professionals will tally on your final bill.
At Ball Media Innovations we work with our clients to choose just the right crew for them, while staying within their budgets.
Choosing the Right Camera and equipment
The quality of your video will be greatly affected by the camera used in your production. Usually, the cost of the camera will be included in your final bill. The cost can range from a few hundred to thousands of dollars per day. High definition cameras should usually be used. If you intend to post your video online, a DSLR camera with a good lens kit will work.
Will You Need Additional Equipment?
If you are undertaking a small production, a few lights, tripod, microphone and camera can do the trick. However, for large productions, you may need to bring in additional equipment. For example, you may need a variety of lights, special sound equipment, jib or crane, a dolly among others. Make sure your South Florida video production company offers these items, as we do.
Of course additional equipment will increase your production cost, so it's important to determine if the gain will be worth the cost for your particular project. We work closely with our clients to help in these decisions.
Does the South Florida Video Production Company Offer Acting Talent?
Of course we do. One thing you have to determine when coming up with the creative is whether you will use professional actors or your employees for your video. Depending on the topic and audience, a professional on-screen actor can significantly impact the response that your video will get from your audience. However, acquiring on-screen talent for your video has its pros and cons, and sometimes having a non-actor is most appropriate.
Check out this article on the subject: Choosing Acting Talent: Professional Vs. Amateur.
Does Your South Florida Video Production Company Offer Good Quality Post-production?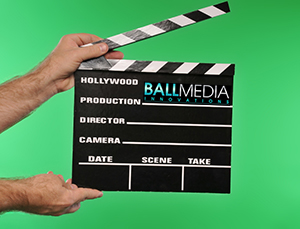 In the post-production stage, the raw footage will be edited and transformed into the final video read for your audience. The final video will depend on who works on your video. At Ball Media Innovations your video will be edited by a highly skilled, strategic editor.
Also consider how long it will take to edit the video. Editing may include adding text or footage to the clip, creating special sound and video effects, adding music, recording professional narration, balancing the sound in the video, stabilizing video shots and so on. There may also be other charges for outputting, encoding and rendering.
At Ball Media Innovations, there are never surprise or hidden fees. We work to be transparent with pricing, making us your best choice for your South Florida Video Production Company.
So What South Florida Video Production Company Should You Choose?
If your looking for a South Florida video production company, you've found the perfect fit. Tell us about your project today!
There's no risk and no obligation to you. We'd be happy to chat and give you ideas. Call us to see if we're the right South Florida video production company for you.