By Greg Ball, President of Ball Media Innovations
Business video is essential to your company's marketing strategy and brand identity.
When it comes down to it, a business video really has only one purpose: to connect with your target market in an engaging way. However, with millions of videos on the internet, vying for viewers' attention, how do you make your business videos stand out?
Here is our list of the top five things every CEO needs to know about how to create successful business videos.
1. Tell Your Story with your Videos!
Every company has a story to tell, and that is exactly what your corporate or business video has to do. Not only tell your story but tell a story. The best videos tell a story, just like a movie.
Professional videographers and directors who have been trained in, or come from the television or movie industries, know how to engage with your audience by making you and your company the "hero" of your own story.
This all starts with a great script that creates scenarios and "characters" that mean something to your audience and does not simply promote your products or services (of course you'll want to do that too!).
The best lighting techniques, special effects, or other high production values, are meaningless in a video that has a weak plot or content!
And here's a mistake that many CEOs make that you'll want to avoid. You may be a great captain of industry, but do you know how to be a great storyteller with video? If the answer is "not so much", you'll want to hire someone who has the experience and ability to tell your story in an engaging and effective way.
2. Keep It Short and Sweet.

Did you know that a recent study done by media research firm, Visible Measures, found that you will lose 20 percent of your audience after 10 seconds, and more than half at 60 seconds?
A big mistake many CEOs make is making their videos way too long.
Of course, the ideal length of your video is driven by its ultimate purpose. Generally speaking, however, an introductory or "explainer'" video should be under 2 minutes, and while some videos could be as long as 5 minutes, video marketers agree that under most circumstances, "the shorter the better."
3. Price – What's with the Range?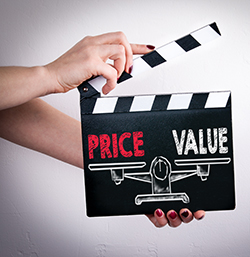 We are often asked why there is such a disparity in the cost of producing a video. If you get pricing for the same video from various production companies, you might get a huge range of numbers that looks like it swings from incredibly inexpensive to very expensive.
Our industry is no different than any other – you get what you pay for.
If you are shopping for a video producer simply on price, and choose the lowest quote, be prepared for corners to be cut somewhere. Choosing a video producer strictly on price means you may be selecting a producer who lacks the resources, knowledge, and industry experience needed to deliver an effective, professional-quality video.
Of course, the most expensive quote may not be the best-case scenario for you either. We've noticed that some companies will "overproduce," giving you crew and equipment that you could do without while still achieving your goals for your video.
You'll want to find a reliable company with a good reputation that can give you great value for your investment.
If you'd like to delve into this further, check out our article called "How Much Should My Video Cost". 
4. Be Prepared.
We have a saying in the video production business; Always follow the 5 Ps.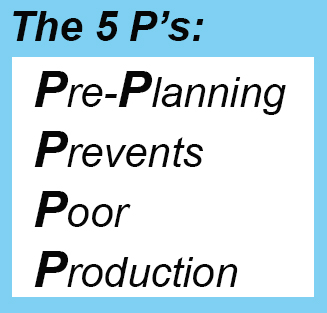 Going into a video production without a plan is a video doomed to failure. Both you as the client and your video production team must be well prepared come shoot day! Read our article called "Client Preparation to Ensure a Successful Video Production" to learn more about that. 
Yet when it comes to corporate video production, pre-planning not only means knowing when and where you will shoot each scene. It also means having a solid plan in place as to how you will be using the video as part of your overall marketing strategy.
Producing a video without having a broader marketing plan and distribution strategy in mind is one of the biggest mistakes a CEO can make in video marketing.
5. Have a Call to Action Within Your Video.
Our number one tip above was to be sure that your video tells a story. A story is very important in any kind of film or video, but in a business video, you want to do more than simply engage and entertain your audience.

You want them to take some kind of specific action. Your audience needs to be told exactly what you want them to do after they have watched your video. Hopefully, you will have told a story that's compelling enough to have motivated them to go ahead and do it!
The Bottom Line for Business Videos.
The optimal business video strategy will use a combination of all of the above.
An ever-increasing number of consumers expect to see videos about the things they buy on company websites, on popular video distribution sites such as YouTube, and on social networks – not only when cruising the internet on their computers, but on smartphones and other mobile devices.
On the one hand, video content may be easier than ever to create. There are smartphones that put out HD video better than the broadcast video cameras of just a few years ago! But while the tools may have changed, and have even become more affordable, creating good video content is still an art that requires creative concepts and professional skill, knowledge, experience, and effort.
If you'd like to look into bringing on a professional video production company, give us a call. We'll be happy to discuss your projects with you, give you some ideas, and get you a free estimate.
-----------------------------------------------------------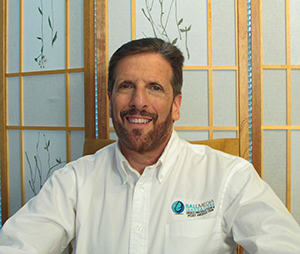 Greg Ball is the president of Ball Media Innovations, Inc., a full-service video production and post-production company specializing in marketing, public relations, training, web videos, medical video and live conferences, trade shows, meetings and conventions. They also specialize in film and video translation.
The company is based in the Miami – Fort Lauderdale area, with crews in South Florida and the Orlando area. We also offer crews throughout the USA.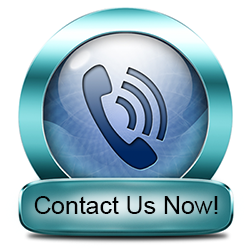 Or Use the Contact Form Below (we'll keep your info private)
©Copyright2021 Ball Media Innovations, Inc. All rights reserved. Any reproduction of the written contents or images on this website without prior written consent by Ball Media Innovations, Inc. will be prosecuted. This site is protected by Copyscape.