How do you make the most of your marketing budget?
Online marketing is a fantastic and cost-efficient way to reach and convert customers. You'll want to do it in a way that maximizes your return on investment. There are a variety of methods to use that complement each other and work well together.
So what should you do if want to reach and convert as many viable customers as possible?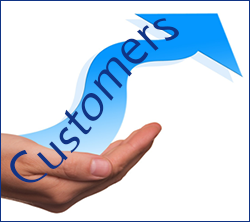 You'll want to reach your target market online using a number of avenues, which when utilized together can really grow your client base in a cost-efficient way. The following are the things you'll want to seriously consider adding to your marketing plan:
The first thing we'll cover is the optimized website, which is part of SEO (search engine optimization).
Simply put, you'll need a website that's developed in a way that will ensure its success with readers and will increase your chances of having it seen by your target market. This is possibly the most important thing to start with, and it can make or break you!
The best digital marketing plans start with an optimized website.
There's a lot more that goes into creating a website then meets the eye! To be successful, it has to do two things really well:
1. Your website must convert viewers to customers.
The site must be optimized to achieve your marketing goals. Without a fully optimized website, nothing else works well!
In part that's because almost every digital marketing tool you'll use will bring the viewers to your website. Once they get there, your site has to be professional, compelling, easy to navigate and it has to move them to action.
2. Your website must please the search engines.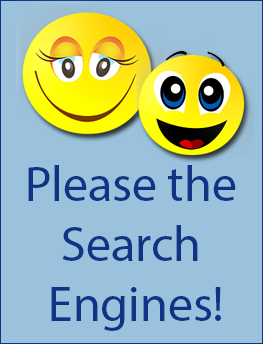 This is called Search Engine Optimization (SEO). Search engines like Google and Yahoo have calculations called algorithms. They judge all sites and determine whether to show your site or not when someone is doing a search with a relevant search term.  They also determine the position your site will show up in.
So if you're selling iced tea mix, and someone puts "best iced tea mix" in the Google search bar, you're going to want Google to show your website on the first page, as high up as possible. There are things that can be done to help your chances of ranking well, and this art is called SEO.
There's a lot that goes into both types of optimization. Here's some of what you need to know.
An optimized website is the cornerstone of a successful campaign!
Yes, there are tools online that allow non-web designers to create their own websites. However, it's likely that you'll be missing a lot of what goes into optimizing a site for the two goals above. Even some "professionally made" sites might drop the ball in some or all of these areas.
Not only can a lack of optimization or the use of poor optimization techniques hold you back from reaching and converting your target market, but it could cause penalties that will keep your site buried in the search engines for years to come.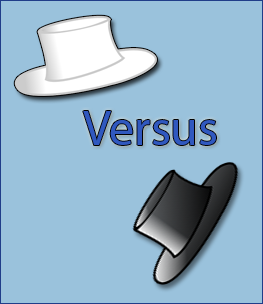 In fact, you may want to read about the problems that can come from using a company that uses what's called "Black Hat" techniques. These are SEO techniques that the search engines frown upon. Some companies use them anyway because they may be able to give your site a quick boost up in the search engines. Regardless, in the long-term, these techniques can get your site penalized. You'll only want to use companies that employ "White Hat" techniques.
I can't stress how important proper optimization is to your bottom line.
What specific things have to be done to properly optimize your website?
Here are just some of the things that must be done:
Making sure all the links work properly.
Making sure the grammar and formatting on your site look professional.
Adding quality content that really speaks to your target audience.
Making the site structure easy to follow.
Adding easy to use contact methods in easy to see places.
Making sure the site is SEO (search engine optimization) friendly, including having clean code, appropriate keyword usage, image titles with proper keyword usage, and meta tags that are pleasing to the big search engines like Google and Yahoo.
Adding images and videos that are professional in appearance.
Having fast-loading pages.
Making your site mobile device friendly.
Making landing pages for various subjects and keywords.
There's more but this should get you thinking!
Quality matters when it comes to Search Engine Optimization and Website Optimization!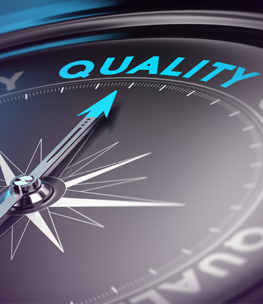 I'm frequently surprised at the poor quality websites I see out there. You can lose a viewer in seconds if things don't look right or work right. Even if the problems with the site are subtle, it can impact a viewer on a subconscious level. They'll associate the lack of professionalism on your site with your company.
On the other hand, if your site has a professional appearance, is easy to navigate, has really relevant and well-written material, and makes it easy to become a customer, you've gone a long way towards creating a healthy and effective digital marketing plan that converts!
Do you need help with your digital marketing or your website?
Give us a call if you need SEO, or any other help with your digital marketing. We only use White Hat techniques and American based technicians. You'll see the difference! You can have confidence that anything we create for you will have a professional look.
Check out this link to see the overview of all our Digital Marketing Services, or check out our individual pages on: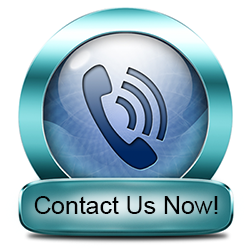 Or Use the Contact Form Below (we'll keep your info private)
©Copyright 2021. All rights reserved.