If you haven't read Part 1: An Optimized Website, read it here.
Why would you want to pay for online advertising when you can do free stuff?
When you're creating your digital marketing strategy, of course, it's ideal to reach your clients as much as possible with free or low-cost methods. However, paying for advertising online is sometimes a necessity.
when there are so many low cost and free web marketing strategies out there, why pay for advertising?
There are two good reasons for paying for digital advertising:
First, paid advertising is quick!
Some strategies that are free or low cost take time to develop. For example, by using good SEO techniques you'll be trying to get your website to come up naturally high up in the search engines when someone is searching for your type of product or service. However this takes time, and most potential customers will only look at the websites that come up on the first page of a search.
Check out these statistics according to a study from Advanced Web Rankings:
More than 67% of all clicks on a search engine results page click on the top 5 listings!

The first page of a search receives almost 95% of all the traffic!
So until you're coming up on the first page of Google (the most used search engine) for the search terms that your potential customers might use, you'll want to use paid advertising to be seen. It's just a necessity!
Second, paid advertising can reach more qualified customers.
Various forms of paid advertising allow you to go where your potential customers hang out! It's possible to reach highly qualified and interested people who are your exact target market using smart paid advertising. As long as the cost of acquiring a new customer is reasonably profitable, you'll want to invest!
Paid Digital Advertising can be super lucrative - or a great waste!
Paid digital advertising can be a highly lucrative strategy - if managed properly.
As you'll see below, there's a lot to know in order to avoid waste and to turn up the profits. It's important to fully understand the platforms that you're using for advertising so there's no waste and to properly target the appropriate audience.
It's also essential to monitor and measure the results of these campaigns to be sure that the cost of acquiring customers is kept down, while the return on investment is turned up!
So while paid advertising can be a great way to increase your profits, it's possible to spend and waste. If you have the time, basic knowledge, and ability, you can certainly train yourself. Expect some learning-curve waste though!
The other option is to turn it over to someone who has already been trained with a proven track record. Be sure to vet anyone you hire very carefully! Make sure they're willing to keep you up to date by giving you regular and full reports.
What types of paid advertising should you use?  
Paid online advertising can include several types that we'll go over:
Paid per click
Social Media Advertising
Video Advertising
Display Ads
This is one of the most effective digital marketing tools out there when done right.

Pay per click is a type of auction. Search engines like Google allow advertisers to bid on keywords. So for example, let's say that my audience tends to search for "Miami Video Production Companies".  I can place a bid on those words. My goal is to have my ad show high up on the first page when anyone types in those words, or certain variations of those words.
THE UPSIDE:  The bidding process is full of great options that can help you get seen quickly to qualified buyers who are actually looking for your service or product!
THE DOWNSIDE: Doing it yourself can be treacherous.
If you're not well trained on the ins and outs of each pay per click platform, you can end up losing thousands of dollars to unqualified clicks without even realizing it. These platforms can be complicated, and it can be time-consuming to learn and manage your accounts and to reach the right people.
The search engine companies are happy when you're spending more money. Frankly, it's my opinion that there are hard to find settings that the untrained often don't even notice or understand, and this can cost them huge amounts of wasted money.
Also, you can end up in a bidding war for your most popular keywords.
This is one type of paid digital advertising where professional management would really be worth it. It can free up a lot of time so you can work on your business, and protect you from waste and loss.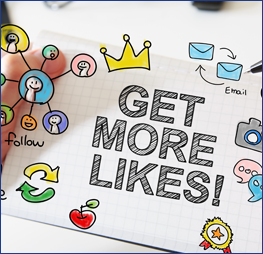 Social media is a great low-cost way to reach potential clients and to engage with them on a long term basis.
The problem is that it can take time to create a following.
You'll want to get in there and access your target market much right away. The great thing is that the most popular social media platforms like Facebook and Linkedin allow you to advertise. You can even use this advertising to create a social media following!
THE UPSIDE: This type of advertising can allow you to enlarge your following. Once someone has liked your page or joined your group, you'll be able to engage them over time. You'll be able to do things like share product information and drive traffic to your website. The ability to engage your audience in conversations can be priceless!
THE DOWNSIDE: This can be time-consuming and takes marketing and writing skills. It also takes public relations skills since you'll want to be sure to generate goodwill towards your company, products, and services. If you have the time and know-how, that's great. If not, you'll want to have someone who has those skills dedicated to handling this for you.
Also, although many companies find that they can access their target market on social media, though this is not true for every company.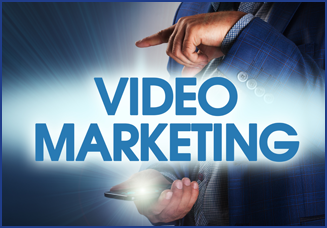 Video marketing can be an incredibly powerful way to get customers. Videos can be used in a wide variety of places online including social media sites, YouTube, and even on some popular websites.
THE UPSIDE: According to Wyzowl.com, 99% of all businesses who use video for marketing and advertising say they'll keep on using it in 2019. That's an incredible sign of success for video advertising! Also, consider that the average person spends 1 ½ hours a day watching online video content. Around 15% actually average greater than 3 hours of viewing per day! Video has proven to be a great way to capture and keep the attention of potential buyers.
Did you know that adding a video to your landing page can cause an increase in conversions by 80%? That's remarkable! But what about the cost? Video also appears to be well worth the investment. According to the same research, 83% of businesses say that their videos have given them a good return on investment.
THE DOWNSIDE: This is not really a downside but more of a concern. Content does seem to matter. If you have a low-quality video that doesn't deliver clear information about your products and services, it can be detrimental. At the very least you can waste your money and at the worst, you can turn off potential customers.
Throughout my years producing videos I've always seen that quality matters. With a well-done video, you can capture attention and move people to action, but with a poorly done video, you can turn someone off in seconds, and give the impression about your company.
Display ads can be highly effective if you plan it right. With some research, it's possible to get your ads showing on locations that your potential customers use. Again, this is another way to find and get the attention of potential buyers.
THE UPSIDE: When you get your display ads on relevant sites that permit advertising, you could be finding gold! With some research and effective ad creation, display ads can be highly lucrative.
THE DOWNSIDE: The main issue comes when there aren't any locations allowing advertising that are appropriate for your target market. However, that won't be a problem for most.
So should you be using paid advertising?
Even if you have all of your lower cost and free digital marketing strategies in place, paid advertising can help you reach more of the right people. It's another tool in your toolbox, and as long as you're monitoring results and continually seeing a good return on investment, it's definitely worth doing over the long term.
Do you need help with your digital marketing or your website?
Give us a call if you need SEO or any other help with your digital marketing. We only use White Hat techniques and American based technicians. You'll see the difference! You can have confidence that anything we create for you will have a professional look.
Check out this link to see the overview of all our Digital Marketing Services, or check out our individual pages on: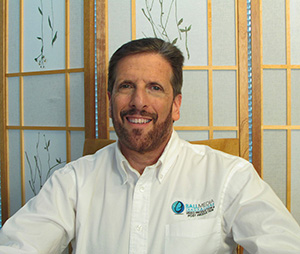 About the Author & His Company: Greg Ball, is President of Ball Media Innovations, Inc. Prior to starting the company, he ran the Burger King World Headquarters video operation. Greg founded Ball Media as a Miami video production company in 2002. Ball Media Innovations added online marketing services several years ago.
Do you need help with online marketing or with your video projects? Give us a call!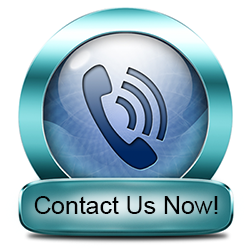 Or Use the Contact Form Below (we'll keep your info private)
©Copyright 2021. All rights reserved.