This press release was put out on February 13th, 2018:
South Florida – Ball Media Innovations (BMI), a full-service video production company serving Miami to Orlando, is proud to announce they are offering an unprecedented guarantee!
BMI has developed a decade's long reputation for creating highly successful business, corporate, and organizational videos, for some of the leading firms in South Florida and beyond. "We pride ourselves on delivering videos that exceed our client's expectations," says Greg Ball, Founder of BMI. "To my knowledge, we are the only South Florida video production company offering this customer satisfaction guarantee."
Ball goes on to describe the company's "Four Point Guarantee" as follows:
Everything will be to your satisfaction or we'll do everything in our power to make it right, even at our own expense!
We will not go over budget.
There will be no hidden costs or surprises. Anything requiring additional expenses will be approved by you.
We will provide excellent communication about your project throughout the process.
"We can offer this kind of guarantee for three reasons that I feel distinguish us from other video production companies: transparency, communications and superb quality," says Ball. "We pride ourselves on listening to our clients, and making sure that we are all on the same page before a single shot is taken. Also, we have a very transparent, milestone oriented approval process throughout every phase of the production, so that there are never any surprises. Lastly, we only deliver high quality video."
Of course some restrictions and conditions apply; contact BMI for more complete details.
# # #
Ball Media Innovations is one of South Florida's leading providers of video production services for corporate, marketing, and training videos. BMI has been successfully serving small to mid-size businesses, large international corporations and organizations of all sizes since 2002. For more information, visit https://www.ballmediainnovations.com.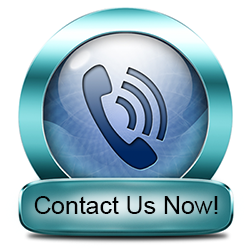 Or Use the Contact Form Below (we'll keep your info private)
© Copyright 2018-2019 Ball Media Innovations, Inc. All rights reserved. Any reproduction of the written contents or images on this website without prior written consent by Ball Media Innovations, Inc. will be prosecuted. This site is protected by Copyscape.